'Our kids are not yet allowed to get COVID-19 vaccines, but flu shots may provide them vital protection against it,' says Mayor Jerry Treñas as he urges families with minors to get their children flu vaccines
COVID-19 has infected more than a thousand children in Iloilo City since 2020, Mayor Jerry Treñas said on Tuesday, August 31.
Of the 1,134 children infected with COVID-19, 172 or 15.17% are active cases recorded between August 16 to 28, according to graphs shared by Treñas on his social media accounts.
Nearly half or 49.42% of the child cases are those aged 10 and below, including three infants, and 11 who are one to two years old.
Treñas shared the figures as he urged families with minors and seniors to get them flu vaccines.
"With the increase in cases in COVID-19, everyone should be protected in one way or the other to reduce morbidity and mortality," the mayor said. "Our kids are not yet allowed to get COVID-19 vaccines, but flu shots may provide them vital protection against it."
Treñas cited studies which, he said, showed that "flu shots lessened other health risks in patients with COVID-19, and how they can less likely be admitted or go into severe cases."
Explaining his call for more flu shots, Treñas said: "We have to find solutions to lessen the impact of the pandemic since we still have a long way to go to have everyone fully vaccinated against COVID-19. While we believe the flu shot is different from the COVID-19 vaccine, at least it can offer some protection, especially to the vulnerable sector."
The mayor has repeatedly urged the government to allow children aged 12 to 17 to get COVID-19 vaccines.
On August 30, Iloilo City recorded the death of a three-month old infant due to COVID 19. Treñas also said that a day-old baby had tested positive, and that the newborn most likely got infected by the mother who tested positive upon admission for delivery.
Treñas reiterated his call for parents to get vaccinated against COVID-19 to protect their families.
"Please, parents, get your vaccines to protect your children," the Iloilo City mayor appealed.
Iloilo City said it has fully vaccinated 143,025 persons, or 27.25% of its  525,000 vaccination target. The city's target is around 50,000 more than its total population in the Department of Health's vaccine tracker because officials decided to include workers living outside the city.
Treñas said that the city will provide vaccines to  non-resident traders and van delivery workers in the city's biggest market. "We know most of them come from outside the city, so we are not sure if they are vaccinated or not; worse, if they are carriers of COVID-19. We just want to protect them and our people in the market," he said.
Bacolod situation
Children are among the confirmed Delta cases in Western Visayas, a region that has struggled to contain infections since a spike in June. Among those who had died of the COVID-19 Delta variant in the region are a nine-year old boy from Silay City, Negros Occidental, and a 12-year-old girl from Iloilo City.
Children of Bacolod residents who were found with the Delta variant had also been infected.
Bacolod City's biggest COVID-19 referral center said two children died of COVID-19 in July. Four other children were also admitted that same month, according to the report of Dr. Joan Cerrada, planning chief for the Corazon Locsin Montelibano Memorial Regional Hospital COVID-19 Response Team.
With infection rates rising among children who are ineligible for vaccines, Treñas and Bacolod City Mayor Evelio Leonardia have sent mobile teams to barangays and allowed walk-in vaccination days to increase coverage. Bacolod has even opened an overnight vaccine site to cater to daily wage earners who cannot afford to miss work.
Bacolod City has vaccinated more than half of its 424,992 vaccination target. It has fully vaccinated 94,179 individuals and given first jabs to 156,242 others.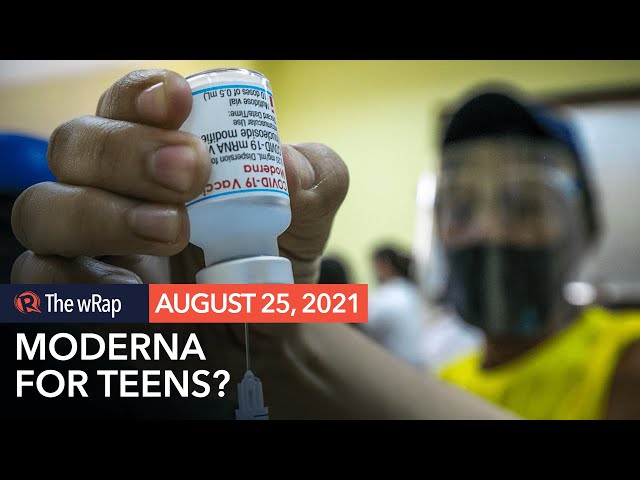 – Rappler.com