'I hope this is just a start,' says Manila City Mayor Isko Moreno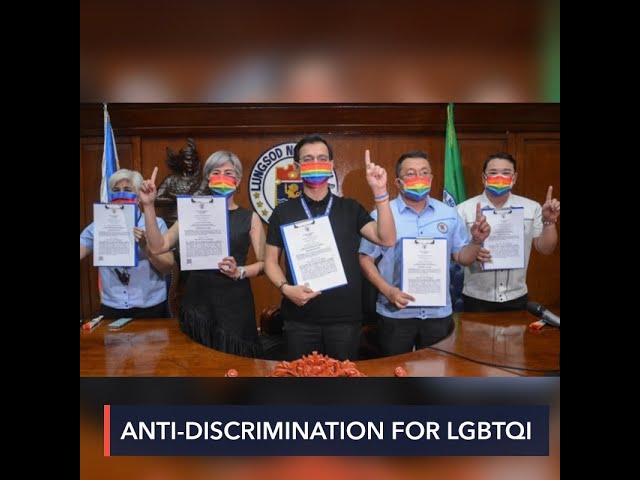 Gender discrimination is now banned in the national capital.
On Thursday, October 29, Manila Mayor Isko Moreno signed Ordinance No. 8695 or the Manila LGBTQI Protection Ordinance of 2020.
The ordinance bans discrimination on the basis of Sexual Orientation and Gender Identity Expression (SOGIE).
It defined discrimination as: "Any distinction, exclusion, restriction, or other differential treatment that is directly or indirectly based on sexual orientation, gender identity and expression which has the intention or effect of nullifying or impairing the recognition, enjoyment or exercise on an equal footing of political, civil, economic, social, and cultural rights."
Manila joins Quezon City and a few other cities in the Philippines with anti-discrimination ordinances to combat prejudice in their local jurisdictions.
"I hope this is just a start. There will be long painstaking processes that we need to achieve, but at the very least that we can do for you, is that our local government be with you," Moreno said in a statement.
What acts are banned?
The ordinance specified the following banned acts on the basis of "actual and perceived SOGIE":
Denying or limiting employment opportunities
Denying access to public health programs
Denying admission, expulsion, prevention from graduation, and imposing of disciplinary actions higher than customary against students
Revoking accreditation, recognition, and registration in educational institutions, workplaces, and communities
Verbal or written insults, including those posted on social media
Denying goods or services and imposing onerous terms and conditions
Denying access to theaters, malls, spas, parlors, and other venues
Denying application of licenses, clearances, certifications, or other documents issued by government authorities and other private entities
Physical and verbal harassment, unjust detention, and involuntary confinement
Organizing groups and activities that promote and incite discrimination
Any act of discrimination or harassment which demeans dignity and self-respect
The anti-discrimination council
The ordinance also mandates the creation of the Manila Gender Sensitivity and Development Council (MGSDC) which will be formed through an executive order. It will have a chairperson, a vice-chairperson, an executive director, and 10 members of the board for a technical working group.
The MGSDC is mandated to:
monitor complaints concerning violatons of the ordinance
assist victims of discrimination
document harassment cases
recommend anti-discrimination policies to the City Council
review all existing policies, codes, and other government documents to see if they are free of discriminatory statements
Under the ordinance, barangays are directed to establish LGBTQ Desks to receive complaints, document discrimination incidents, assist LGBTQI members in filing complaints, and inform their constituents of the city's programs for the benefit of the LGBTI community. – Rappler.com