'What's concerning is that they don't really have to do a lot of things now to shut us down. They're just making us irrelevant,' says Rappler reporter Rambo Talabong
MANILA, Philippines – As information sources continue to grow, irrelevance and government suppression threaten to drown out credible news. Several journalists raised this message during the 2022 Jaime V. Ongpin Journalism Seminar panel on Thursday, October 27.
"What's concerning is that they don't really have to do a lot of things now to shut us down. They're just making us irrelevant," said Rappler reporter Rambo Talabong, one of the panelists in the prestigious journalism seminar.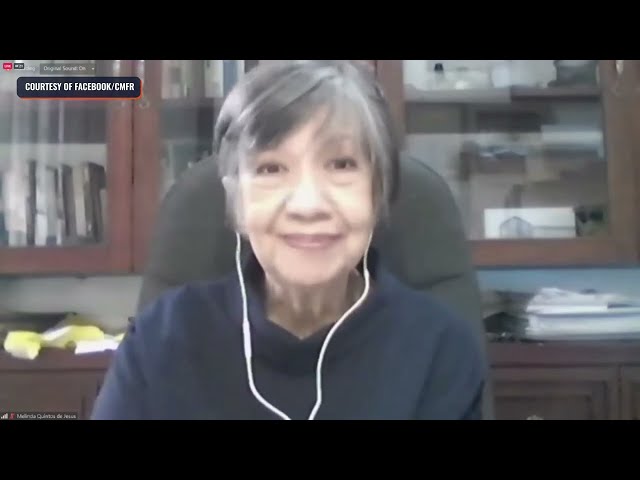 Already, 40% of Filipinos believe that journalists spread false political information, which reflects the global trend of declining trust in traditional media. Instead, many Filipinos are tuning in online. Nearly half of Filipinos get their news online, predominantly through Facebook and other social media sites. Of these, only 10% still visit dedicated news sites. The days of traditional media gatekeeping the news is over.
"It's now a question of how do we compete with all the sources of information, to stay afloat and remain credible, and help try to shape the conversation, particularly in the challenge to address disinformation," said Mike Navallo, an ANC news anchor.
The public must remain wary of trusting everything on social media, a platform which has become "dominated by propagandists, influencers, and even trolls," warned News5 TV anchor Maeanne Los Baños. This followed a recent study that showed that as much as 20% of search results in TikTok contained misleading information.
"People are confused with so many information coming in from different sources, that they could not even recognize what is legitimate news, what is fake news, what is disinformation, what is just going viral," Los Baños said.
Coming down from the 'ivory tower'
For journalists, this adds the pressure of being present on all platforms at once. But to combat disinformation, they must meet their audience where they are. Talabong shared that in the run-up to the 2022 elections, he delved deep into Marcos-related TikTok content in an effort to understand how disinformation affected those who regularly consumed it.
"We have to go to places that we're not used to. We have to embrace what is cringey, what is not in the ivory tower, what can sound as 'cheap' to many fellow reporters who have been reporting, for example, in high places," Talabong said.
As ways of disseminating the news evolved, journalists must evolve with it. Otherwise, the press risked "speaking within our own big information bubble," said Christian Esguerra, the independent journalist behind Facts First. For instance, he pointed to how vloggers capitalize on their rawness and authenticity to seem credible on social media.
"News anchors now, even print reporters, are seen as inauthentic. Masyadong (It's too) canned," he said. "We're not crossing over."
Government must 'allow us to criticize'
The panelists also called for the government's support in the fight to defend press freedom, especially amid the killing of Percy Lapid and the repeated legal harassment against critical news sites.
"The government could help us to protect and respect the journalists, knowing that we came from a six year administration that is very hostile to the media," Los Baños said. "Allow us to criticize, allow us to do our job really."
Esguerra pointed out that the current administration continued to benefit from the weakening of press freedom during the Duterte presidency, which forced the closure of the largest media network.
"President Marcos is having it easy. He doesn't have to attack the press really," Esguerra said. "The troll networks have been doing that for him, so he can do no wrong.
Instead, the Marcos administration has continued to erode the free press in more subtle ways, such as by lending legitimacy to partisan vloggers. Talabong noted, for instance, how information was passed on to vloggers instead of journalists, both now and during the campaign period.
"They already have an army to make us irrelevant, and the people are already conditioned to think that… in a democracy, we don't need the press, we only need influencers," Talabong said. – Rappler.com