This is AI generated summarization, which may have errors. For context, always refer to the full article.
Republic No. Act 11576 'will no doubt help declog the dockets of our second-level courts,' says Chief Justice Alexander Gesmundo
An amendment to a 40-year-old law has expanded the jurisdiction of Philippine first level courts when it comes to civil cases, which is seen to unclog regional trial court (RTC) dockets and improve the administration of justice in the country.
President Rodrigo Duterte signed Republic Act No. 11576 or the Judiciary Reorganization Act of 2021 into law on July 30, amending some provisions of the 1981 Batas Pampansa Blg. 129.
"This law will no doubt help declog the dockets of our second-level courts, which in turn would lead to a faster adjudication of cases and better administration of justice," said Chief Justice Alexander Gesmundo on Thursday, August 5.
The law increased the minimum amount of some civil cases that are under the jurisdiction of RTCs, so cases that are below the new threshold will go to the first level courts: the Metropolitan Trial Court (MeTC), Municipal Trial Courts in Cities (MTCC), Municipal Trial Courts (MTC), and the Municipal Circuit Trial Courts (MCTC).
Prior to RA 11576, RTCs had jurisdiction "over all civil actions which involve the title to, or possession of, real property, or any interest therein," with a minimum amount of P20,000 and P50,000.
The new law increases the minimum amount for RTCs in those civil actions to P400,000.
RTCs' jurisdiction over claims in all actions in admiralty and maritime jurisdiction has been increased to P2 million and above in Metro Manila, from a minimum of P100,000 and P200,000.
Prior to the new law, RTCs had jurisdiction over "all other cases in which the demand, exclusive of interest, damages of whatever kind, attorney's fees, litigation expenses, and costs or the value of the property in controversy exceeds P100,000 or, in such other abovementioned items exceeds P200,000." The minimum amount is now set at P2 million under RA 11576.
"Through this new law, the jurisdictional amounts of our trial courts have now been adjusted to levels which are more suitable to the current economic conditions and property valuation in the country," Gesmundo said.
The law will be prospective, meaning it will only cover cases filed after the effectivity of the law.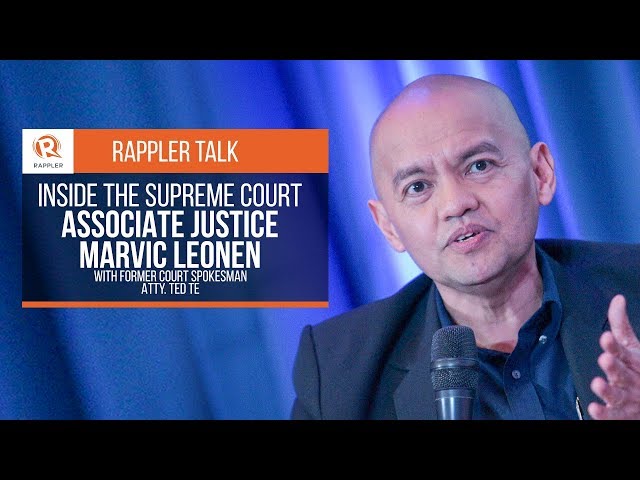 – Rappler.com