Senator Kiko Pangilinan urges Secretary William Dar to rid the Department of Agriculture of corrupt officials
Senator Francis "Kiko" Pangilinan warned that certain quarters stand to earn kickbacks if the Department of Agriculture's (DA) plan to increase pork imports while lowering tariffs pushes through.
In a Rappler Talk interview on Monday, March 22, Pangilinan pointed out that huge money would be involved if the DA's proposal to bring in 400 million kilos of pork from overseas is approved and tax is reduced from the current 30% to 10%.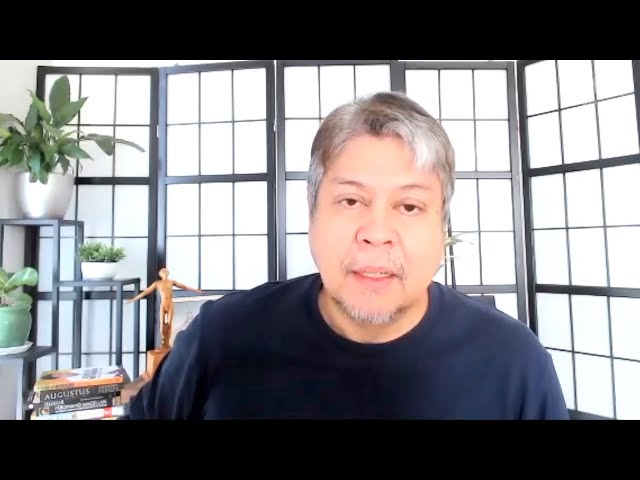 "You know how much 400 million kilos is if its landed cost is at $2 or $3? That's $1.2 billion worth of imports!… Ang laking pera, tapos papatungan (That's already a huge sum, then you would add grease money)," said Pangilinan.
"So who's pushing for lowering the tariffs and increasing the volume? So somebody, you know, is gonna make a killing…at the expense of our local hog industry. We are concerned about this," the senator added.
The DA is proposing to triple the minimum access volume of pork imports or the number of allowable pork imports with lower tariffs from 54,000 metric tons to 162,000 metric tons, as pork prices hit record highs amid the coronavirus crisis.
But senators and meat producers alike have opposed this, as it would hurt the local industry and cost the government billions of pesos in foregone revenues.
Pangilinan said he is not against pork importation per se, but it has to be regulated properly in order to protect Filipino hog raisers who have to face the double crises of the COVID-19 pandemic and the African swine fever (ASF) outbreak.
"So supply, temporarily bring in pork from abroad, that's fine, temporarily, to address the lack of supply. But it has to be the right amount and not too much to the point that the local hog industry, which is already facing so many challenges – they're already down on their knees – will have compete with millions of kilos of imported pork. The industry would die," said Pangilinan.
The Senate is poised to investigate on April 6 the alleged tongpats or kickback scheme within the DA, which Senator Panfilo Lacson said is worsening the country's food security crisis caused by the ASF outbreak.
The Senate also adopted Pangilinan's resolution urging President Rodrigo Duterte to declare a state of national calamity due to the "severe impacts" of the ASF outbreak.
Call to clean up the DA
Asked to assess how the DA has been handling the ASF problem, Pangilinan said he continues to trust Agriculture Secretary William Dar, but urged the Cabinet official to rid the agency of corrupt officials.
Pangilinan recalled that when he headed the National Food Authority Council under the previous administration, he led the filing of several cases against traders who were in cahoots with NFA managers.
Pangilinan believes Dar should do the same to help clean up the DA.
"Yeah, he should, he should. He should put his foot down and I wish him well, I wish him luck. And if he needs my help in order to do that, we're more than willing to help him," said Pangilinan.
"I can understand where Secretary Willie Dar is coming from in terms of people around him [who] may not be as cooperative or do not share his vision, and are in a way undermining his efforts. So I think what he needs is help at this point. And that's what we're doing precisely," he added.
Pork producers' groups earlier called for Dar's resignation amid the rising costs of pork and chicken. But Dar said the resignation calls were "unfair," as his work is a "balancing act for the farmers and the consuming public." – Rappler.com