The two killings are just 2 hours apart
A senior citizen, described as an "asset" of the National Bureau of Investigation here, and a woman were killed in a pair of separate shooting incidents just two hours apart in this city on Wednesday, February 3
The first fatality was identified as 23-year-old Angelica Montalvo of Barangay Banago.
She was with her live-in partner inside their vehicle when she was killed in an apparent robbery. The police withheld the identity of her partner.
The vehicle was parked in front of the Medical Plaza in BS Aquino Drive at around 7 am when an unidentified suspect entered the car and declared a holdup.
Based on the initial investigation, the suspect told them to drive to Barangay Cabug. However, when they reached Oroland Subdivision in Barangay Tangub, the suspect fired his gun, hitting the woman in the head.
The victim was rushed to the Bacolod Adventist Hospital but was declared dead on arrival by the attending physician. The suspect, who allegedly took the cellphone and the money of the victims, fled after the incident.
Major Joery Puerto, commander of Police Station 8, said they were looking at the relationship of the victim and her partner as the motive of the killing as the man was married and had children.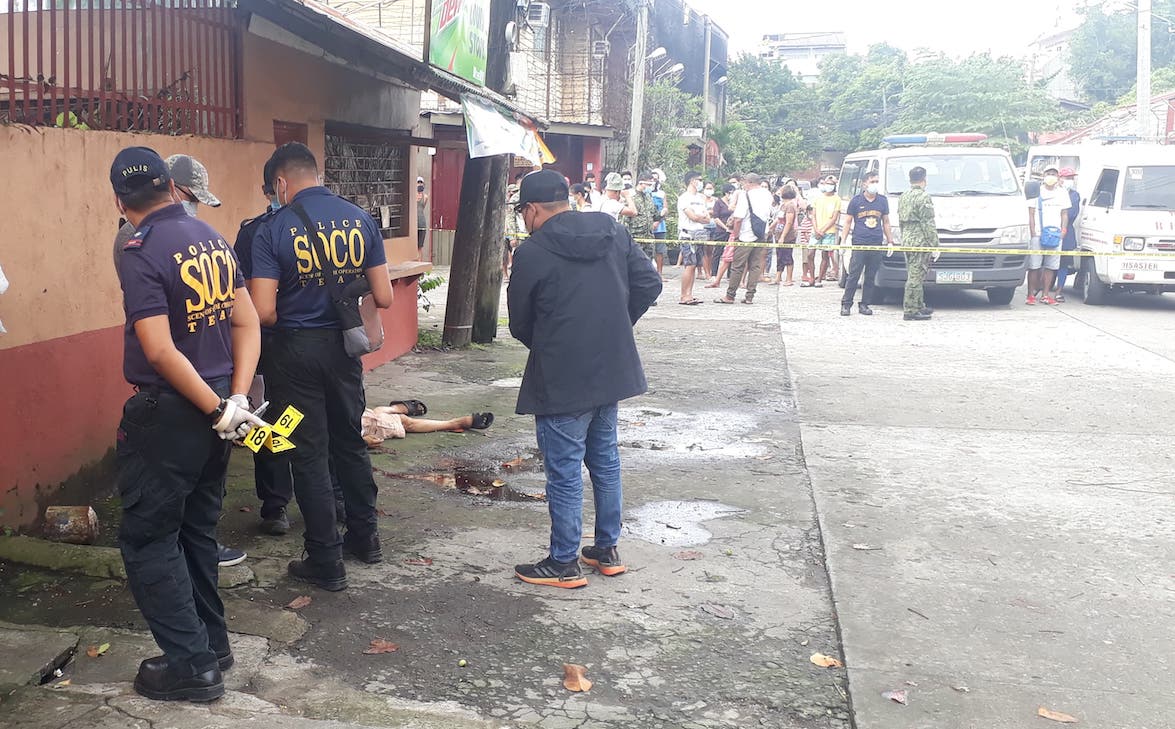 Two hours later, 62-year-old Gerome Sientos of Barangay 29 was shot dead near his house. He was said to be an asset of the NBI
According to the police, the victim was standing near a sari-sari store in Barangay 32 when he was gunned down by unidentified suspects who were wearing bonnets.
The victim succumbed to multiple gunshot wounds.

Police are still investigating both killings.
Meanwhile, a leader of a farmers group in Escalante City, Negros Occidental was killed by unidentified suspects on Tuesday, February 2.
Police identified the victim as 54-year-old Antonio Arellano, local chairman of Paghiliusa sa Mangunguma chapter, a peasant organization under the National Federation of Sugar Workers. He was also a watchman of the Escalante City Hall.
The police report said the victim was walking at a sugarcane plantation when he was waylaid by 4 unidentified men and peppered with bullets. – Rappler.com