(1st UPDATE) The pandemic may have prevented the family from visiting Jesse Robredo's tomb in Naga City, but the Robredos know he will always be wherever they are
Vice President Leni Robredo continues to cherish the memories she shared with her late husband, former interior and local government chief Jesse Robredo, nine years after a tragic plane crash took his life.
This is the second year in a row Robredo – leader of the Philippine opposition and its possible standard-bearer in the 2022 elections – will not be able to return to her hometown Naga City to visit Jesse's tomb on his death anniversary on Wednesday, August 18, due to the coronavirus pandemic.
Robredo and her daughters Aika and Tricia live in a condominium in Quezon City, which has been placed under enhanced community quarantine or the strictest form of lockdown in the Philippines. 
Another daughter, Jillian, is currently in the United States to pursue her biomolecular science degree at New York University.
Despite the distance, Robredo knows Jesse will always be with his family regardless of where they are.
"But he is always where we are. He never left," Robredo said in a Facebook post late Tuesday night, August 17. 
The Vice President instead was able to physically visit her husband's tomb when she was in Naga two weeks earlier for her office's drive-through vaccination project in the city.
The Jesse M. Robredo Foundation, chaired by the Vice President and eldest daughter Aika, organized an online Mass to celebrate his life and legacy at 11 am on Wednesday. 
The Mass celebrant was Jesuit priest Father Bienvenido Nebres, who had worked with Jesse in introducing reforms in education and local governments when he was still Ateneo de Manila University president

The Vice President gave a brief message after the Mass, saying Jesse's family, friends, and supporters must continue his legacy of good governance.

"Those of us whom Jesse left behind have huge responsibilities on our shoulders to fulfill. We need to make sure that we live out the values that he fought for when he was still alive," said the Vice President.
In 2020, the foundation launched the Jesse Robredo Institute for Leadership and Good Governance to develop a new breed of leaders guided by Jesse's principles.
Aika also marked her father's death anniversary by posting a photo of the last time the Robredos were able to visit the family patriarch's tomb together in 2019.
"It has been nine years since Papa's passing, and his love continues to be a guiding force through life's many storms. Please include him in your prayers today," said Aika.
Jillian, the youngest Robredo daughter, also posted her own Instagram photo taken that same day at her father's tomb in 2019.
"Nine years. Always and forever Jesse's girls," said Jillian.
A champion of good governance, transparency, and integrity, Jesse Robredo earned the respect of his colleagues in government and ordinary Filipinos alike for his humble, "tsinelas" brand of leadership.
He was a longtime mayor of Naga City before the late former president Benigno "Noynoy" Aquino III appointed him as secretary of the Department of the Interior and Local Government (DILG).
As Naga's mayor, Jesse Robredo sought to eliminate symbols of bad governance in the city, like the illegal numbers game jueteng and lewd shows.
Naga City's People Council was also his brainchild, which allowed members of local basic sectors and non-governmental organizations to actively deliberate and evaluate policies in the city.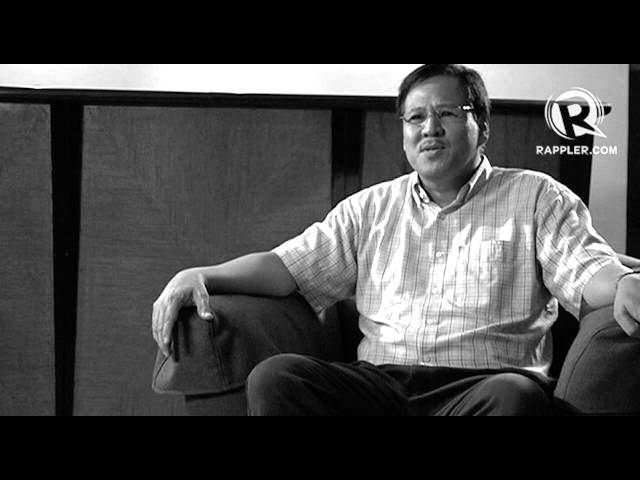 Jesse Robredo brought the same reforms in the national level as DILG chief. He implemented the Full Disclosure Policy to ensure local government units are transparent and made accountable over public funds.
It was also under his time when the DILG began rewarding local government units with the Seal of Good Housekeeping for observing good internal governance in areas of legislation, development planning, resource generation, and resource allocation.
He perished on August 18, 2012 after his plane crashed off the coast of Masbate, with his death later thrusting his wife into the political spotlight.
Leni Robredo ran and won for Camarines Sur congresswoman in 2013. And in 2016, she bested five male and incumbent senators in the vice presidential race.
She is now considering gunning for the highest post in the land in the high-stakes 2022 polls that would elect President Rodrigo Duterte's successor. – Rappler.com