The Mactan-Cebu International Airport Authority says the airport lab has a capacity of 1,500 to 3,000 tests per day, and releases test results in 24 hours
The country's first "airport-dedicated" COVID-19 polymerase chain reaction (PCR) testing laboratory has been operating at the Mactan-Cebu International Airport (MCIA) this week.
The Mactan-Cebu International Airport Authority said in a statement on Wednesday, July 14, it is operating the testing lab with GMR Megawide Cebu Airport Corporation (GMCAC).
MCIAA said the lab has a capacity of 1,500 to 3,000 tests per day, and releases test results in 24 hours – the shortest processing time in the country for swab test results.
The testing lab holds a BSL-2 certification from the Department of Health (DOH) and the Research Institute for Tropical Medicine (RITM).
The construction of the laboratory started on June 1 with the first swab samples processed on June 21, 2020.
"When it became clear that testing capability was going to be a prerequisite for the resumption of international travel, we immediately embarked on the ambitious project of putting up the fastest built and accredited molecular laboratory with the capability to do mass testing and generate results in the quickest possible time," MCIAA General Manager and CEO Steve Dicdican said in an earlier statement.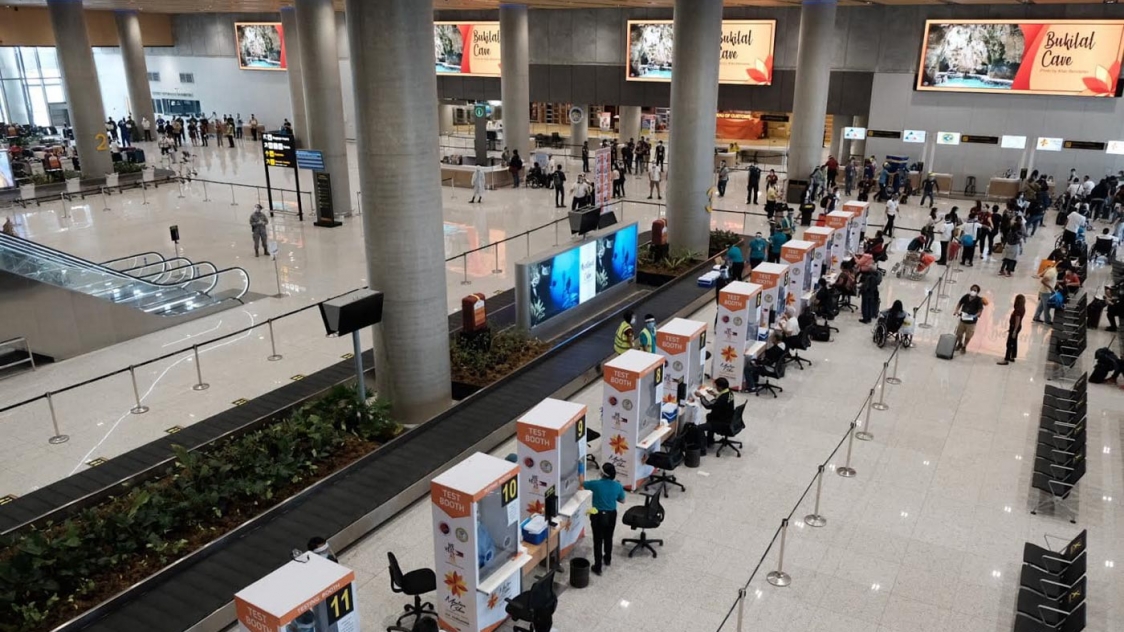 He also noted that the airport will not earn any profits from the laboratory.
GMCAC chief executive advisor Andrew Acquaah-Harrison said that the lab will help also help spur domestic traffic once travel restrictions are lifted.
Transportation Secretary Arthur Tugade had earlier called for dedicated coronavirus testing labs in the country's airports to help augment the country's testing capacity and reduce the time taken for arriving passengers to obtain their test results.
At present, PCR swab testing and confirmed hotel accommodations for pending test results are required for all international flight passengers arriving at the MCIA.
Based on the approved process, all arriving international flight passengers must register via the Passenger Arrival Registration Form on the MCIA website which started on July 15.
All registered passengers will then receive a unique Travel Reference Number (TRN) required during the verification process upon arrival at MCIA.
Once the e-verification process is completed, passengers can proceed to Quarantine and Immigration and undergo swab testing.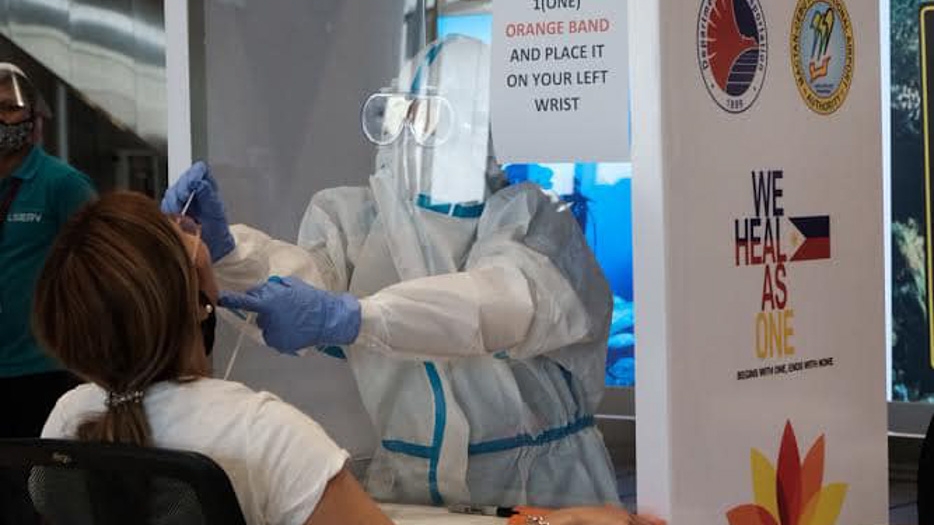 Swab sampling would take place in an isolated area of MCIA's Terminal 2 (T2) Arrival Reclaim Hall with 12 testing booths.
A one-stop-shop registration counter is set up for the different government agencies such as the DOH, Overseas Workers Welfare Administration (OWWA), Maritime Industry Authority (Marina), Department of Tourism (DOT), and the Department of the Interior and Local Government (DILG).
Passengers with negative results will receive a copy of their test results via email from DOH within 24 hours.
The DOH will directly attend to passengers who test positive for COVID-19.
The 24-hour test result delivery allows both passengers and government agencies such as OWWA to minimize the cost of hotel accommodation during quarantine, while awaiting test results. – Rappler.com