The Presidential Spokesman says Calabarzon will be the next focus in the distribution of COVID-19 vaccines
Presidential Spokesman Harry Roque said Thursday, August 26, that Calabarzon, the region with the largest population in the country, would receive 20 million doses of COVID-19 vaccines by the fourth quarter of 2021
Roque's announcement came after Cavite Governor Jonvic Remulla complained about the delayed supply of COVID-19 vaccines in his province.
Roque said that Calabarzon, which included Cavite, would receive 3,814,000 doses in September and 17,475,388 jabs in the fourth quarter. It would be the biggest allocation to any region during the period.
Aside from Cavite, Calabarzon is also composed of the provinces of Batangas, Laguna, Quezon, and Rizal, and Lucena City.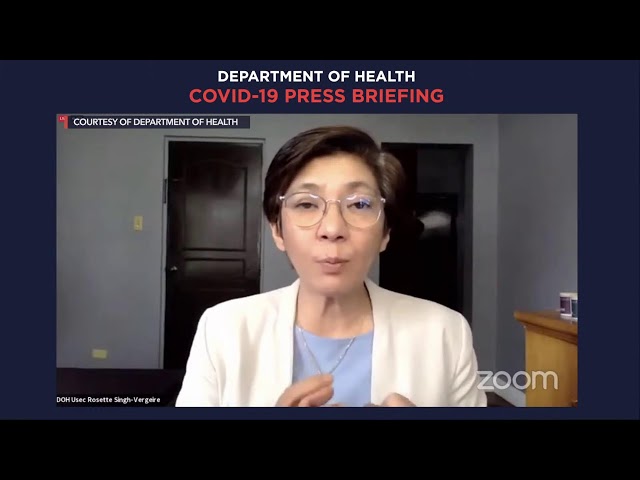 Calabarzon can now be prioritized, Roque said, because 50% of Metro Manila residents are already vaccinated.
He added, the National Capital Region would receive 951,692 doses in September and 4,359,890 doses in the fourth quarter.
Remulla asked the national government on Thursday to allow local governments to procure their own COVID-19 vaccines due to insufficient supply.
Local governments are allowed to enter into tripartite agreements for the purchase of COVID-19 vaccines. But Remulla said that their order remained unsigned by the Palace.
"The LGU's hands are tied as they are prohibited and blocked from making their own choice of procurement. We can only buy via the Tripartite Agreement but our order remains unsigned. This (Tripartite Agreement on vaccine procurement by the LGUs) is the National Policy whether we like it or not," Remulla wrote in a Facebook post.
According to Remula, Cavite has already received approximately one million doses of COVID-19 vaccine. The governor added, Cavite needed six million doses to inoculate 70% of its population and achieve herd immunity.
Cavite recently received 60,000 doses, which would only last for 15 days, Remulla said.
As of August 26, Calabarzon has 28,211 active cases with Cavite reporting 1,537 new cases, the largest number in the region.
Jerome Sagcal is a Luzon-based journalist and an awardee of the Aries Rufo Journalism Fellowship.