But development projects for far-flung villages can be implemented under other government programs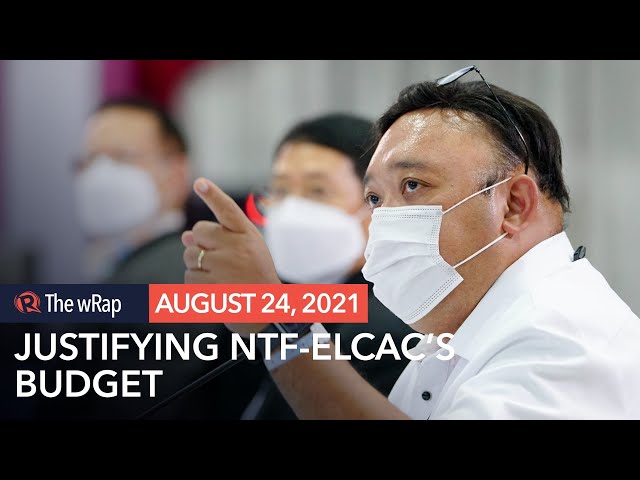 President Rodrigo Duterte's spokesman tried to cite the COVID-19 economic downturn as reason why the government's controversial anti-insurgency task force should get a P28.1 billion budget in 2022 – both a pandemic and election year.
"This is consistent with our strategy on how we will recover from this pandemic, that is to provide more development projects so that there is more livelihood and more money circulating in our economy," Presidential Spokesman Harry Roque said during a press briefing on Tuesday, August 24.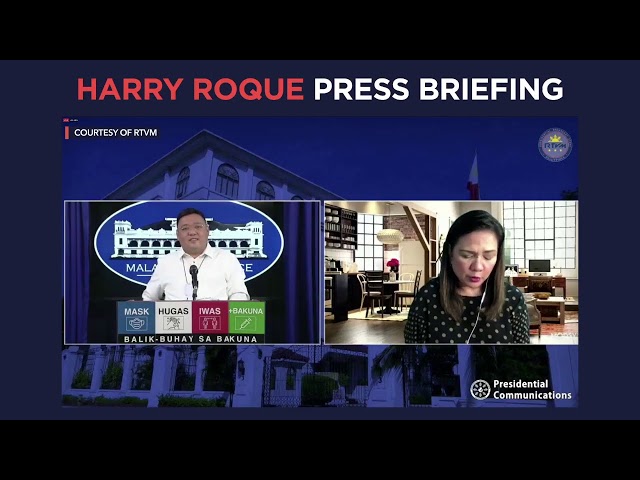 The task force's full name is the National Task Force to End Local Communist Armed Conflict (NTF-ELCAC). It's also become the government body most associated with red-tagging since its officials have not hesitated to accuse journalists, charity organizers, and progressive lawmakers of being communists.
The Duterte administration wants a bulk of the P28.1 billion to go to the NTF-ELCAC's Barangay Development Program (BDP) which seeks to reward "communist-free" barangays with projects like health clinics, school buildings, farm-to-market roads, and irrigation projects.
Roque said the BDP deserves billions in funding because it will wean persons in these barangays from communist recruitment campaigns.
"Even if the pandemic is there, we know that hunger is the reason for rebellion. These projects will give livelihood to those who became communist rebels because of their hard life," said Duterte's spokesman.
What's wrong with Roque's argument?
But critics, including lawmakers, have pointed out that all the barangay-level projects the BDP aim to deliver can be implemented under other programs, like the programs of the departments themselves.
As for aiding in the country's economic recovery, the P28.1 billion intended for NTF-ELCAC could be added to the P240 billion earmarked for pandemic response. Or it could be used to increase the P21 billion identified as assistance to displaced or disadvantaged workers under the labor department.
The key difference if these billions are placed under NTF-ELCAC's BDP is that it's the task force that will decide which barangays get the projects based on their definition of a "communist-free" barangay. The task force's definition is that the barangay must not have any active communist cells in the area. But even these figures are provided by the military and are not publicly available for counter-checking and scrutiny.
As it is, the proposed NTF-ELCAC funds are almost double its 2021 counterpart of P16.4 billion.
In March, National Security Adviser Hermogenes Esperon Jr. had said that the government wanted to give out projects to over 1,300 supposedly "communist-cleared" barangays in 2022. Assuming each barangay would again get P20 million worth of projects, the program would get 27.5 billion, close to the amount now proposed by the Duterte government.
Will funds be used for elections?
Roque tried to quell fears that the billions of NTF-ELCAC funding would be used for election purposes, specifically as a reward for barangay officials who support administration candidates.
"We have constitutional guarantees. We have a ban on public works projects when it's election season," said Roque.
The Omnibus Election Code prohibits the government from disbursing public funds and delivering materials for public works 45 days before a regular election, in the hopes of preventing the use of the money for partisan activities.
Esperon also denied that the funds are intended to influence elections but said if barangay residents approve of certain government officials because the BDP projects they implemented improved their lives, they could not be blamed for supporting those officials.
"If the programs are implemented well, can we blame the people if they thank the governor, municipal mayor, city mayor, or barangay captain? If good governance is rewarded, then that is all good for us," he said in a mix of English and Filipino last March 9.
The ruling PDP-Laban supports bigger funding for NTF-ELCAC during an election year. Last June 1, it even passed a resolution urging lawmakers to give the task force more money in 2022.
Duterte, meanwhile, has alarmed democracy watchdogs with his recent vow to bring "sacks of money" on the campaign trail as he promotes the candidacies of his allies.
Duterte himself has decided to run for vice president in 2022. If his government's proposed 2022 budget is approved, his own office will have P4.5 billion in intelligence and confidential funds at his disposal. – Rappler.com