(1ST UPDATE) Senator Imee Marcos is a first-time delegation member under the presidency of her brother. Deputy Speaker Gloria Macapagal Arroyo first joined Marcos during a visit to Bangkok for the APEC Summit.
MANILA, Philippines – It's a quick trip – a 48-hour one, in fact – but President Ferdinand Marcos Jr is pulling out all the stops in his first state visit to China from January 3 to 5.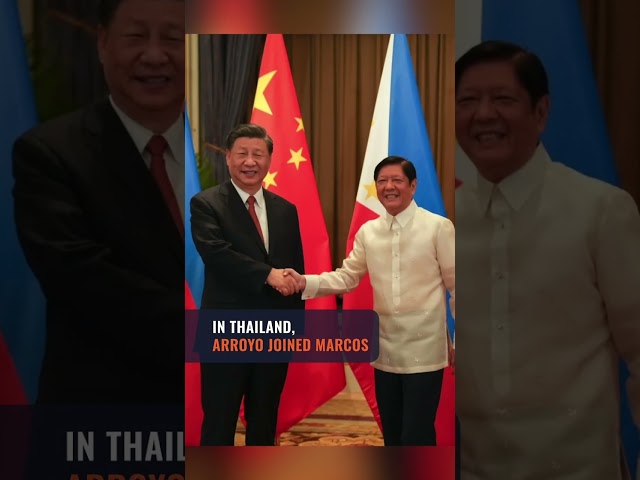 In his departure speech at Villamor Air Base in Pasay City on Tuesday, January 3, Marcos pointed out that he would be accompanied by his "secret weapon on these trips," former president and House Deputy Speaker Gloria Macapagal-Arroyo.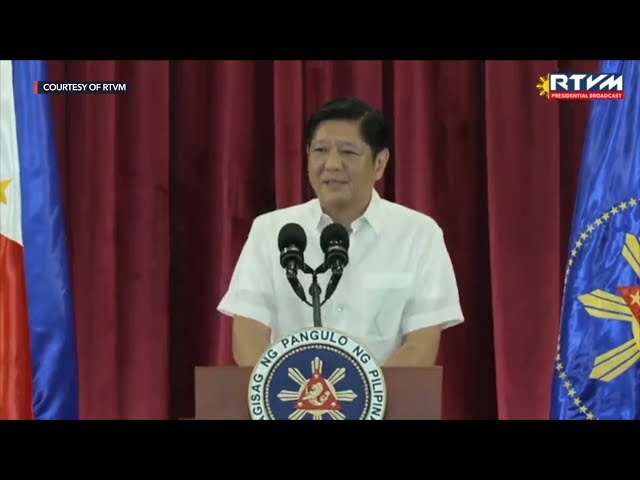 His delegation also included another possible ace – his older sister, Senator Imee Marcos, who is the chairperson of the Senate Committee on Foreign Relations.
Both politicians are joining Marcos in the Beijing visit – the President's first state visit outside of Southeast Asia.
Arroyo is no stranger to presidential trips under the second Marcos president. The Lakas-CMD president emeritus also joined Marcos for official visits to Bangkok, Thailand for the Asia Pacific Economic Cooperation Summit and to Brussels, Belgium for the Association of Southeast Asian Nations – European Union Summit.
In Thailand, Arroyo joined Marcos in his first bilateral meeting with Chinese President Xi Jinping. (READ: At PH-China bilateral, Xi Jinping meets 'his old friend')
Senator Marcos is a first-time delegation member under the presidency of her brother. Arroyo first joined Marcos during a visit to Bangkok for the Asia Pacific Economic Cooperation Summit, including in his first bilateral meeting with Chinese President Xi Jinping.
Manang Imee
Even before joining her first presidential trip under her brother, Senator Marcos made clear her views on foreign policy during her own trips overseas.
At a roundtable in Washington DC in October 2022, shortly after the President was in New York for the United Nations General Assembly, Senator Marcos spoke before the Center for Strategic and International Studies (CSIS) and presented a "seven-point plan" for the country's foreign policy.
"Do not make us choose between the US and China," Senator Marcos said then. Her sentiment largely echoes her brother's – and the country's – policy and strategy of being the "friend to all and enemy to none."
Even if the two siblings apparently share the same views when it comes to foreign policy, the Senator – unlike, say, their cousin House Speaker Martin Romualdez – has not exactly been in the President's inner circle.

Several times – from his first veto of a law, to the need for a full-time agriculture chief (Marcos holds the post for now) – the President's older sister, for the most part, has had to communicate via the news media or social media.

This would not be the first time for a Marcos delegation to be filled with family members. His eldest son, newbie legislator and House Senior Deputy Majority Leader Ferdinand Alexander "Sandro" Marcos, joined Marcos' first two state visits and working visit to the US.

During those visits, Representative Marcos joined key events and meetings, including a breakfast meeting with Singapore's Lee Hsein Loong and a bilateral meeting with US President Joe Biden.
US-China relations
While President Marcos has sought to heal ties strained under former president Rodrigo Duterte – such as relations with the US and the European Union – he has also made it a point to emphasize the importance of Philippine-China ties.
Marcos has said repeatedly that the country's relations with China cannot be defined by issues related to the West Philippine Sea.
Philippine-China relations have personal ties to the Marcos clan. It was his father and namesake, the late ousted dictator, who first established diplomatic ties with Beijing.
"I took a similar journey to China as a young man, several decades ago, and I was witness to a historic milestone in Philippine foreign policy as I accompanied my mother, former first lady Imelda Marcos in 1976, as she lay the groundwork for the establishment of diplomatic relations between our two countries," he said, referring to a visit to China in 1974, not 1976.
The New York Times reported that trip this way: "[Imelda Marcos] was received more attentively in China Iast month than most visiting heads of state, attributes her welcome there to a shared 'Orientalness' that she discovered in conversations with Chiang Ching, wife of Chairman Mao Tse‐tung."
A year later, in 1975, Ferdinand E. Marcos formally established ties with China during a five-day state visit.
But even back then, there was a push and pull between the US and China. The dictator Marcos, said the New York Times, "pledged… on his return from Peking that the newly established diplomatic relations with China would not prejudice his Government's relations with old friends and allies," referring to treaty ally the US.
President Marcos will arrive in Beijing the evening of January 3 and will attend meetings with top Chinese officials including President Xi Jinping on January 4. By January 5, Marcos and his delegation – which will remain in a bubble in Beijing – return to Manila.
Aside from Senator Marcos and Deputy Speaker Arroyo, Marcos is traveling with several Cabinet members, First Lady Liza Araneta-Marcos, as well as, Speaker Romualdez. – Rappler.com