Food and Drug Administration chief Eric Domingo says the application is now under evaluation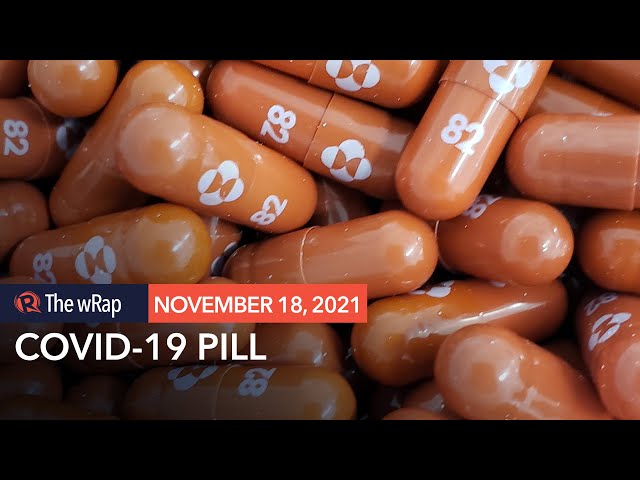 Pharmaceutical company Merck & Company has applied for emergency use authorization (EUA) of its breakthrough COVID-19 pill molnupiravir in the Philippines, Food and Drug Administration (FDA) chief Eric Domingo said Thursday, November 18.
"They applied for emergency use authorization and this is now under evaluation. May mga questions lang ang ating mga experts natin doon sa (Our experts just have questions regarding the) application that needs to be answered," Domingo said in an interview with ANC.
While waiting for approval from the regulatory body, molnupiravir can be accessed in the Philippines through 31 hospitals that have secured compassionate use permits (CSP).
In October, Health Secretary Francisco Duque III called on pharmaceutical companies to apply for EUA or CSP for the antiviral drug even before this medicine, touted as effective against COVID-19, becomes commercially available.
Health officials have said that the government could not procure the antiviral drug until it gets regulatory approval. Although, in late October, MedEthix, a Philippine healthcare products importer, said it would import 300,000 courses of molnupiravir for COVID-19 patients in four hospitals.
This comes as Asian countries race to get early access to the experimental pill amid large demand. Singapore and Malaysia have signed deals to buy the drug while Indonesia is finalizing a purchase agreement.
Each pill is estimated to cost P100 to P150, said Meneleo Hernandez, president of pharmaceutical firm JackPharma, which will distribute the drug locally.
Molnupiravir, which was developed by Merck & Company, is lauded for being able to halve the chances of dying or being hospitalized for people most vulnerable to contracting severe COVID-19. It would be the first oral antiviral medication for COVID-19 if it gets authorized. – With reports from Reuters/Rappler.com