DILG transfers P2.9 million to 40 barangays, a move not supported by proper documentation according to auditors
State auditors flagged P5 million worth of National Task Force to End Local Communist Insurgency (NTF-ELCAC) funds coursed through the Central Mindanao office of the interior department for multiple deficiencies including an undocumented transfer of budget to 40 barangays there.
This was contained in the 2020 audit report of the Department of the Interior and Local Government (DILG), the lead agency to implement President Rodrigo Duterte's Executive Order No. 70, which created the NTF-ELCAC. Funds for the task force are coursed through member agencies, mainly the DILG, according to EO 70.
The Commission on Audit (COA) found multiple deficiencies in P5M worth of funds that were given to DILG's Region XII or Soccsksargen, which is composed of Central Mindanao provinces South Cotabato, Cotabato, Sultan Kudarat, Sarangani and General Santos.
In its report of the DILG, COA said: "Audit of the budget and utilization of NTF-ELCAC funds revealed several deficiencies, summarized as follows:
Expenses not in accordance with the initial program design (P1.232 million);
Unliquidated Fund Transfers to Field Offices (P2.922 million);
Non-compliance with RA No. 9184 including lack of Project Procurement Management Plan (P936,084); and
Accounts Payable with incomplete supporting documents (P1.057 million)."
The P1.232 million expense that was not in accordance with the program design was included in the P2.922 million fund transferred to field offices.
The total audited deficiencies was P4.915 million.
NTF-ELCAC funds are hard to track because these are coursed through many agencies, and some of the funds are intelligence and confidential in nature. This is the reason opposition senator Franklin Drilon has called for a special audit of these funds.
COA did special audits before on fertilizer funds, pork barrel, and Malampaya funds.
For the Central Mindanao funds, there was an initial program design but COA noticed that P1.2 million did not match the design.
"Comparison between the Program Design and Program of Expenses prepared by the focal person of NTF-ELCAC revealed that significant parts of the budget component of the initial Program Design does not coincide with its actual utilization; yet, no documents were submitted alongside the Disbursement Vouchers (DVs) which could substantiate the authority for its modification," said COA.
Unliquidated transfer to barangays
COA found that the DILG transferred P2.922 million to field offices, which was 73% or P1.23 million more than the initial allocation for field offices tasked to do ELCAC activities.
"All of which remained unliquidated as to date. This modification in the budget utilization was not supported with proper documentation," said COA.
The field offices or recipients of the funds were 40 barangays in the region, according to COA.
The DILG recently announced that it released P16.24 billion (around $321 million) in NTF-ELCAC funds to at least 812 'NPA-free' barangays. Drilon called this "election giveaway," as he urged other senators to help him oppose the task forces' budget for 2022.
"The decision to modify the utilization of the fund was allegedly due to the mandate of the DILG Central Office to allocate funds from NTF-ELCAC to support additional 40 barangays in the region," said COA, relaying DILG's answer to audit questions.
"Since there was still significant amount of budget left under the initial sub-allotment of NTF-ELCAC fund, [DILG] management decided to realign part of that balance to serve the directive of the Central Office," said COA.
But auditors said that "even with such immediate instructions, [DILG] management is nonetheless required to substantiate any modification on their budget for monitoring, accountability and transparency."
COA also said that there was no monitoring mechanism to make sure that the deliverables were met by the field offices.
"When funds were released to field offices, Local Government Monitoring and Evaluation Division (LGMED) no longer updates them of their expenses and whether or not they have liquidated the same in due time," said COA.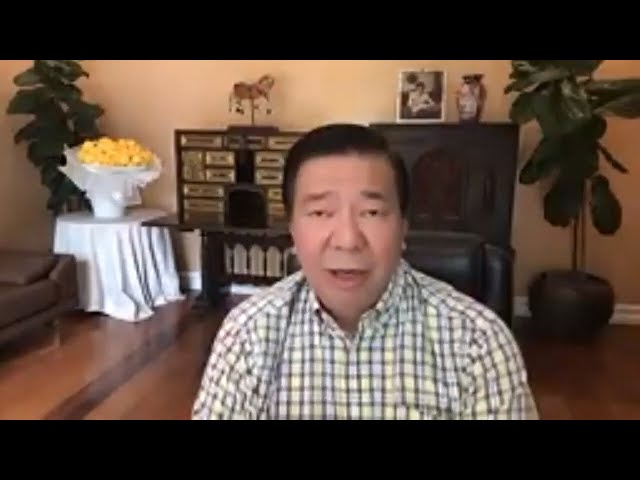 Splitting of contracts
A notorious move in government offices is to split contracts so that projects have lower amounts, and are able to escape control audit measures that are applied at certain amount thresholds.
For Central Mindanao's NTF-LECAC funds, COA found P187,200 worth of funds for meetings and caravans. The meeting was split into two contracts, while the caravan was also split into two contracts. All contracts were below P50,000 so that these were not required to undergo Philippine Government Electronic Procurement System (PhilGEPS)
DILG said "that while two activities are incorporated in a single design, each activity is separate, conducted on different dates and with different purpose and requirements."
Still, auditors said the DILG "practically reduced the value of purchase requests to make multiple awards without clear advantage for the government and to side-step existing rules and provisions of law."
Other deficiencies
COA also found P936,804 worth of procurements that were not found in the procurement program.
"This is a clear indication of a considerable inefficiency in the planning of procurement by the concerned division and failure of the Bids and Awards Committee to countercheck requests for procurement that were not initially planned for the year," said COA.
Auditors also found accounts payable worth P1.057 million which "were not/inadequately supported with the required documents."
"Common problems observed with transactions were: (i) absence of specific activity designs, (ii) unsigned Purchase Orders by suppliers, (iii) significantly lesser number of actual participants attending meetings with catering services; and (iv) absence of Inspection and Acceptance Report (IAR), Charge Invoices and other related significant documents to substantiate the legitimacy of transactions to be paid," said COA.
The DILG also did not get to spend the total P85 million funds for its C4PEACE program or the Communicating for Perpetual End to Extreme Violence and Forming Alliance Towards Positive Change and Enriched Communities.
C4PEACE is a program also used by the NTF-ELCAC.
COA said there was an P8.7 million unobligated allotment or 10.22% worth of unimplemented projects.
Before the DILG, auditors also found that the Philippine National Police (PNP) barely spent its NTF-ELCAC funds with a very low 11.9% disbursement rate.
– Rappler.com