This is AI generated summarization, which may have errors. For context, always refer to the full article.
Ombudsman Samuel Martires says, 'Most of the repositories... have their own guidelines'
Ombudsman Samuel Martires on Tuesday, October 26, asked why he was being blamed for his rules on accessing the Statement of Assets, Liabilities, and Networth (SALN). 
"So hindi ho lahat ng SALN ng empleyado ng gobyerno ay nasa sa amin (Not all of the government employees' SALNs are with us). Most of the repositories, I understand, have their own guidelines. So I am really wondering why am I the only one being blamed for having a guideline on how to access the SALN of those officials whose SALNs are with the Office of the Ombudsman," Martires told Pinky Webb in an interview with CNN Philippines' The Source.
The Ombudsman explained that even the Supreme Court has its own guidelines in accessing the SALNs.
"The Supreme Court admitted in Biraogo that the Supreme Court itself has its own set of guidelines on how to access the SALNs of justices and judges. So bakit ako lang ang sinisisi (why am I the only one being blamed?), why are fingers pointed at me, blaming [me] for violating transparency? Hindi lang ako ang may ganito eh (I'm not the only one who has these rules)," Martires added.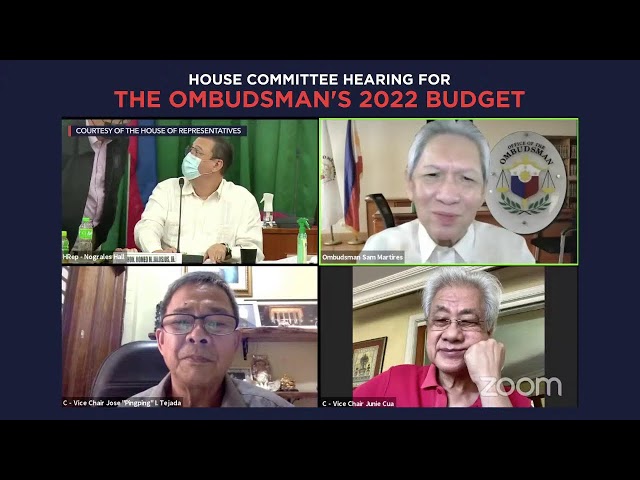 In 2020, the Ombudsman's Memorandum Circular No. 1 Series of 2020 officially restricted the public access to officials' SALN. Aside from the Office of the Ombudsman, other bodies also clamped down their rules on SALN access.
To obtain any SALN from the Supreme Court, the highest court now required that those requesting must submit a notarized form. Both the Senate and the House of Representatives also require notarization of the requesting forms. (READ: Why don't we know enough about Supreme Court justices' wealth?)
Former Ombudsman Conchita Carpio-Morales, Martires predecessor, said the Ombudsman's memorandum violated the constitutional principle that "public office is a public trust."
Recently, Martires, an appointee of President Rodrigo Duterte, also pushed for the amendment to Republic Act No. 6713, or the Code of Conduct and Ethical Standards for Public Officials and Employees to impose "stringent penalties" for anyone who makes "commentaries" about government officials and employees' SALNs. 
Some lawyers and a journalism organization disagreed with the Ombudsman's recent suggestion. According to lawyer Dino De Leon, there is no jurisprudence that will support the Ombudsman's argument that the public's right to information "has been declared as contrary to morals."
De Leon, a public interest lawyer, has been seeking to obtain Duterte's SALN. For University of the Philippines College of Law professor John Molo, it is difficult to have a legislation that decides on what is news, without infringing the free press' constitutional protection. 
Jonathan de Santos, chairperson of the National Union of Journalists of the Philippines, earlier stressed that reporting on an official's increase in wealth is factual reporting, not a commentary. – Rappler.com