Residents seen staying outside their residence 'without ample justification or reason (will) be apprehended and may be prosecuted in the proper courts'
Cebu City is facing its worst surge since the beginning of the coronavirus outbreak in 2020.
Acting Mayor Michael Rama released Executive Order (EO) 137 on Saturday, August 14, to implement stricter protocols in an effort to slow down the pace of transmissions in the city – assumed to be driven by the more infectious Delta variant of COVID-19.
Rama is calling the new order Oplan Puyo (stay put).
Oplan Puyo
Though it still considered under modified enhance community quarantine (MECQ), the city is now under stricter rules akin to the last lockdown in August 2020.
"The rules (are already) put in place (and) the police and force multipliers have been briefed and instructed (to enforce them) to the teeth. Violations will carry you under the pain of penalty," Rama said in a Facebook post.
Almost all COVID-19 wards in the city are already occupied, according to the latest data from the Department of Health (DOH) Central Visayas. Meanwhile only 83,171 residents of Cebu City – or 12% of the 645,828 eligible residents – have been fully vaccinated as of Thursday, August 12.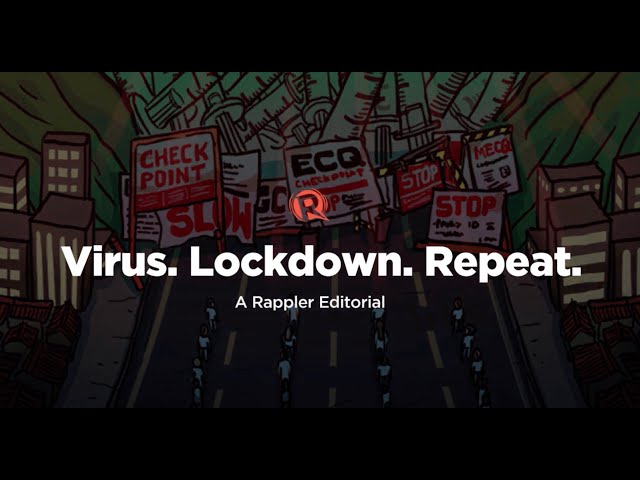 Statistics from Cebu City's Emergency Operations Center (EOC) show a total of 112 deaths so far in August.
The latest COVID-19 mortality trend resulted in long queues for cremation in funeral parlors, prompting the local government to consider mass burials.
Task Force Puyo
Task Force Puyo was established by the local government to implement the policies under this heightened classification.
This special task force is chaired by Police Colonel Josefino Ligan, director of the Cebu City Police Office, and the following agencies and offices:
Armed Forces of the Philippines
Philippine National Police
Cebu City Traffic Office
Prevention, Restoration, Order, Beautification, and Enhancement (PROBE)
Punong Barangay
Barangay Environmental Office
Public Information Office
Force multipliers
Other agencies and persons may be authorized by law
Business restrictions
The following businesses are not allowed to operate during MECQ:
Entertainment venues with live performers such as karaoke bars, bars, clubs, concert halls, theaters, and cinemas;
Recreational venues such as internet cafes, billiard halls, amusement arcades, bowling alleys, and similar venues;
Amusement parks or theme parks, fairs or peryas, kid amusement industries such as playgrounds, playrooms, and kiddie rides;
Outdoor sports courts or venues for contact sports, scrimmages, games, or activities;
Indoor sports courts or venues, fitness studios, gyms, spas or other indoor leisure centers or facilities, and swimming pools;
Casinos, horse racing, cockfighting and operation of cockpits, lottery and betting shops, and other gaming establishments except for the draws conducted by the Philippine Charity Sweepstakes Office;
Indoor visitor or tourist attractions, libraries, archives, museums, galleries, and cultural shows and exhibits;
Outdoor tourist attractions;
Venues for meetings, incentives, conferences, and exhibitions;
Personal care services which include beauty salons, beauty parlors, medical aesthetic clinics, cosmetic or derma clinics, make-up salons, nail spas, reflexology, aesthetics, wellness and holistic centers, and other similar establishments; acupuncture and electrocautery establishments, and massage therapy including sports therapy establishments. It also includes establishments providing tanning services, body piercings, tattooing, and similar services. Home service for these activities is likewise not permitted;
Indoor dine-in services of food preparation establishments such as commissaries, restaurants, and eateries.
Who can leave their residence?
The mandatory stay-at-home order does not apply to authorized persons outside of residence (APORs). These include:
Medical practitioners, officers, hospital staff, nurses, and health volunteers for the purpose of rendering medical assistance and/or service;
Emergency personnel, security personnel, and force multipliers;
All authorized national and local government officials and employees;
Drivers and personnel or delivery vehicles carrying all types of cargoes;
Accredited media personnel;
Farmers, fishermen, and agri-business personnel;
Persons who seek medical attention or who are already admitted in any medical facility and their companion
Everyone else may leave their homes to access essential goods and services from permitted establishments, for work in authorized offices, or for humanitarian reasons.
Documents required
The following documents are required to prove that a resident is an APOR:
Cebu City hall ID
Any valid government-issued ID
Any bonafide ID issued by other government agencies
Any valid ID or pertinent documentation issued by establishments permitted to operate during the MECQ period
While APORs have to show their certificate of employment and company ID if they are stopped by authorities, the EO does not mention if those leaving their homes to purchase essential goods are required to carry a quarantine pass.
Rappler reached out to Rama for clarification, but he has not responded as of this posting.
Curfew
Curfew will start from 10 pm until 4 am the following, day which is also applicable to all establishments and offices permitted to operate during the MECQ period.
Sanctions for violators
Residents violating the mandatory stay-at-home order or simply seen staying outside their residence "without ample justification or reason (will) be apprehended and may be prosecuted in the proper courts."
Border restrictions, foot patrols
Cebu City will coordinate with the provincial government and the cities of Talisay, Lapu-Lapu, and Mandaue on border control and management protocols.
"Through the police, we shall coordinate with Talisay City and Mandaue City, and Balamban in the uplands for an inter-LGU perimeter manning protocol to ensure that movement of people are authorized or allowed," Rama said.
Task Force Puyo members were ordered by the city to conduct random inspections and foot patrols.
Public transportation
All public utility vehicles (PUV) are allowed to operate within the city while private vehicles need to operate subject to the guidelines provided by City Ordinance No. 2628, the Department of Transportation (DOTr), and other laws.
The use of active transportation such as biking and non-motorized transportation is strongly encouraged.
The EO orders public utility buses to open windows, while vehicles that cannot should install air purifiers with high-efficiency particulate air (HEPA) filters and ionizers with a capacity proportional to the area of the vehicle, or else reduce passenger capacity.
Public transportation operators have 72 hours to comply with the ventilation requirements.
Public gatherings
Gatherings that are essential for the provision of health services, government services, or humanitarian activities, such as public vaccinations, are allowed.
Religious gatherings of up to 10% of the venue capacity are also allowed.
While funerals and wakes are permitted, only immediate family members are allowed to attend.
See the executive order for the full list of restrictions:
– Rappler.com
Art Lubiano is a Visayas-based journalist and an awardee of the Aries Rufo Journalism Fellowship.