A 400-kilogram aluminum sculpture for a female dog named Kabang, disfigured and near death for saving lives, is inaugurated in Zamboanga City
Remember Hachiko, the Akita known for his unwavering loyalty to his master? To remember him, bronze statues were built in different parts of Japan, including the Shibuya Station, where he waited for his master's return every single day for more than nine years.
The Philippines now has a similar one in Barangay Pasonanca – a 400-kilogram aluminum sculpture for a female dog named Kabang – inaugurated on a public property on Friday, August 13.
A stray puppy about a decade ago, Kabang went between a speeding motorcycle and two girls who were crossing a busy street in Zamboanga City. The animal jumped on the motorcycle as it was about to hit the girls and in the process was caught in its front wheel, crushing the puppy's upper snout.
Honored as an "Ambassadog of Goodwill," Kabang died in her sleep last May 17. She turned 13, the equivalent of 91 in human years, and was buried at a site near the statue of Saint Francis of Assisi outside the premises of the St. Francis Orphanage.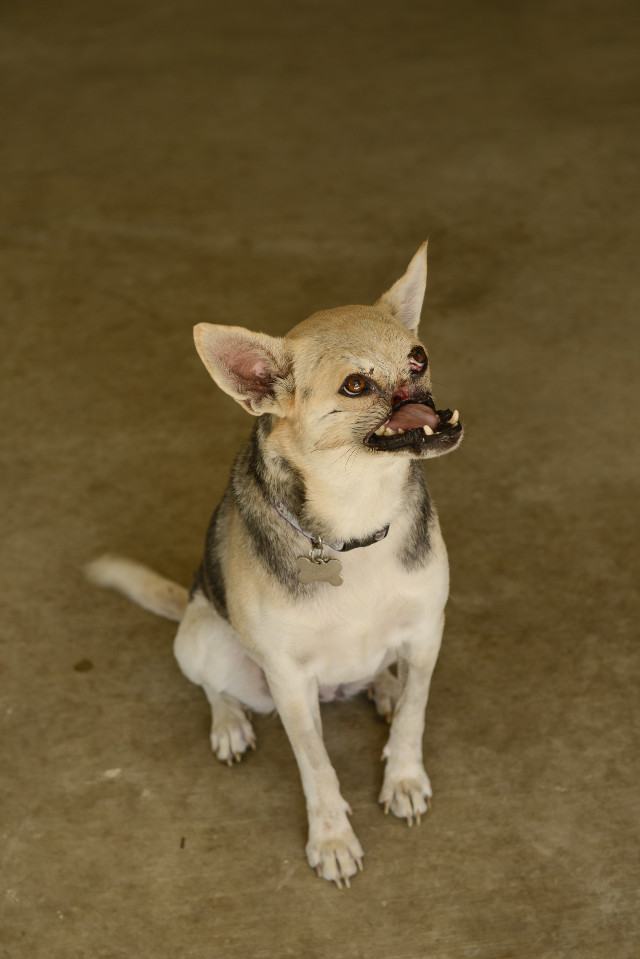 The 1.25 x 1.25-meter Kabang aluminum sculpture, an initiative of the group Team Kabang Philippines and mostly funded by donations from the United States, was molded by Davaoeño artist Kublai Millan. The monument was designed by Architect Keith San Antonio and executed by another Zamboangueño architect, Romeo dela Cruz.
Pasonanca was the site designated by city hall for the memorial based on City Council Resolution 669 on May 18.
Veterinarian Anton Mari Lim, the leader of Team Kabang Philippines, recalled the day the dog died: "She was simply motionless in her bed with feet soiled from running around with the other dogs. She had always been a heroine, selfless to a fault when she jumped on a speeding motorcycle to prevent her two young masters from getting hit, and lost her upper snout."
When the dog died, the UC Davis Veterinary Medicine tweeted: "Kabang came to us for treatment in 2012 and stayed in our care for 7 months. She was a courageous and loving dog. We're pleased to see she had a long life after returning to the Philippines in 2013. Our condolences to Dr. Lim and all who cared for her. Rest in peace, sweetheart."
Lim said the Kabang monument was "meant to pay homage to the humility of aspins (Philippine street dogs). "The simplistic shape and form [of the sculpture] reflects their modest but elegant nature and, at the same time, exhibits stability as they are the most common dog breed that Filipinos can rely on," he said.
The memorial marker reads: "The split in the center displays contemporary elements of the vinta sail that evokes Zamboanga, where Kabang is from. It also represents the pride that the heroism of Kabang brought to the hearts of the Filipinos, especially the Zamboangueños."
Fatal Day
Kabang was living on the streets of Zamboanga City and was taken care of and adopted by vulcanizing shop worker Rudy Bunggal as his way of repaying the puppy for saving his daughter and niece in December 2011.
Bunggal's daughter, Dina, then nine years old, was with his three-year-old niece, Princess Diansing, when they almost figured in what could have been a fatal motorcycle accident. The girls were crossing the street unaware that the speeding motorcycle was moving in their direction. Kabang jumped on the motorcycle and suffered a crushed upper snout in the process.
Bunggal refused to have the suffering puppy euthanized, but he didn't have money to finance his pet's surgery. But as Kabang's heroism became known in the veterinary world, an American nurse named Karen Kenggot initiated a fund-raising campaign, and, soon, Kabang was flown to the US for dental surgery and facial reconstruction at the William R. Pritchard Veterinary Medical Teaching Hospital in California.
The dog was given a hero's welcome upon its return to Zamboanga City. Months before his death in 2018, Bunggal asked Lim to adopt his pet. "At that time, I felt the responsibility, but it was the easiest decision I ever made," Lim told Rappler. – Rappler.com
Frencie Carreon is a Mindanao-based journalist and is an Aries Rufo Journalism Fellow.