Thailand is seeking to impose limits on the number of AstraZeneca doses that would be shipped abroad, owing to a lack of supply for its own needs as the country faces a surge in cases
Philippine officials on Tuesday, July 20, said that the "delivery is expected" of the AstraZeneca vaccines it purchased since it has not been informed of changes in the schedule of its arrival.
Thai-based Siam Bioscience is the production partner of AstraZeneca for the Southeast Asia supply chain of its COVID-19 vaccine. Siam Bioscience is owned by Thailand's King Maha Vajiralongkorn.
Presidential Adviser for Entrepreneurship Joey Concepcion said AstraZeneca had yet to give any word on possible delays in vaccine shipments to the Philippines, which purchased 17 million vaccine doses.
These vaccines were bought through tripartite deals signed between the drug maker, the Philippine government, and private sector or local governments. 
"We don't know for now. Nothing was advised. So delivery is expected," Concepcion told Rappler.
Concerns were raised over whether AstraZeneca could meet its commitments after there were reports that the Thailand government proposed to limit exports of vaccine doses manufactured in the Southeast Asian country.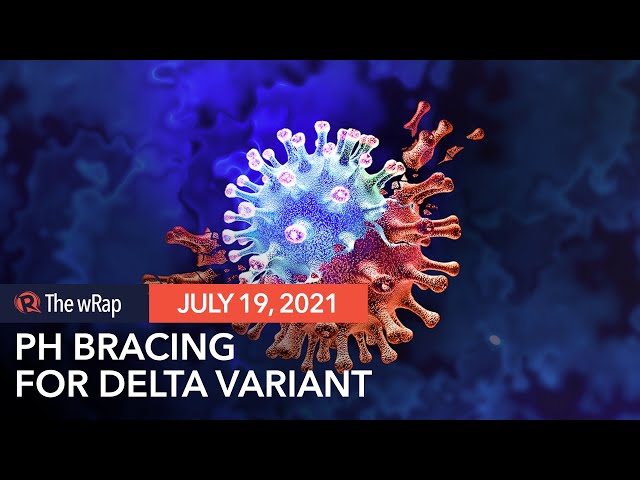 Thailand had earlier said it would seek to impose limits on the numbers of AstraZeneca vaccine doses produced by Siam Bioscience that would be shipped abroad, owing to a lack of supply for its own needs as it faced a surge in cases fueled by the Delta COVID-19 variant. 
The highly infectious variant is fueling a surge of cases in Southeast Asia, where vaccine supplies remain thin and many remain unvaccinated.
Reuters had recently reported that Nakorn Premsri, a key member of Thailand's National Vaccine Committee, said the committee had "agreed in principle" to a draft order placing a quota on exports. Nakorn said the ordered had not yet been issued, adding various agencies of the Thai government would need to review it and consider its impacts.
The move to curb exports, if implemented, would affect neighboring countries in Southeast Asia which partly rely on vaccines coming from Thailand. This includes Malaysia, Indonesia, and the Philippines. Taiwan also has an agreement to purchase Thai-manufactured AstraZeneca doses.
Rappler reached out to AstraZeneca representatives in the Philippines regarding the issue, though they did not immediately respond to queries.
The Philippines earlier experienced a delay in the initial delivery of AstraZeneca vaccines from Thailand. Back in June, Concepcion told reporters that the Philippines' initial batch of purchased AstraZeneca vaccines would be delayed by several weeks and would be reduced in size from 1.3 million to 1.17 million.
The Philippines' eventually received the vaccine doses on July 16. It expected to receive 1.17 million more purchased doses in August.
Aside from Thai-manufactured AstraZeneca vaccines, the Philippines has received AstraZeneca doses from the COVAX global sharing facility. Shipments from COVAX included doses manufactured in South Korea and India.
Meanwhile, Taiwan said it was paying close attention to Thailand's possible curb on exports. A representative of Indonesia's health ministry told Reuters "there doesn't seem to be an impact" on its deliveries in light of the possible quota. – with reports from Reuters/Rappler.com