Philippine health officials say local and global experts were unanimous in their recommendation to continue the use of AstraZeneca's vaccine, with its benefits outweighing known and potential risks
After a nearly two-week pause, the Philippines announced it would resume the use of AstraZeneca's coronavirus vaccine for people below 60 years old, reiterating the shot is safe and effective.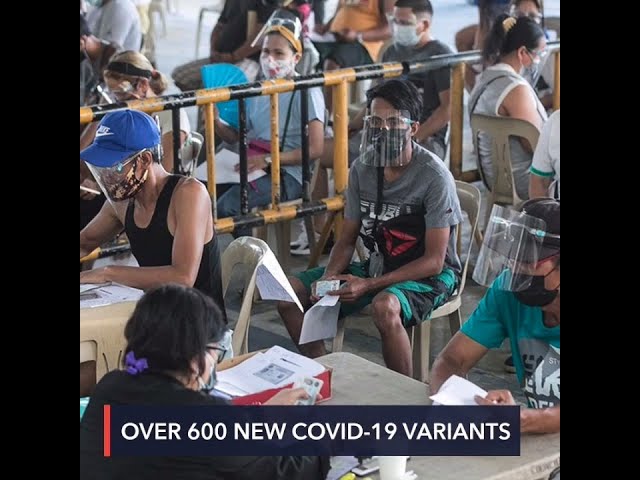 Health Undersecretary Maria Rosario Vergeire gave the update in a press briefing on Monday, April 19, adding the agency would update guidelines to reflect extra precautions to be taken when using the vaccine.
"On the recommendation given by the Food and Drug Administration (FDA), the agency said we will continue the use [of the vaccine]…since the benefits outweigh the risks," Vergeire said in Filipino.
The Philippines had suspended the use of AstraZeneca's COVID-19 vaccine for people below 60 years old last April 8, after European medicine regulators found possible links between the shot and very rare cases of blood clots.
FDA Director General Eric Domingo said the suspension was borne out of utmost caution rather than serious safety concerns, and that it would give the country's vaccine experts time to study available data as well as consult with the World Health Organization (WHO).
Domingo said the recommendation to resume the use of AstraZeneca's vaccine for people below 60 years old was made to Health Secretary Francisco Duque III based on local and global experts' review of data.
"They were unanimous that for the use of the AstraZeneca vaccine, its overall benefit outweighs the known and potential risks," Domingo said in Filipino during an earlier briefing.
On Monday, Vergeire emphasized that cases of blood clots and possible links to the AstraZeneca vaccine were limited to a very small portion of populations that received it.
Studies earlier reported that the risk of blood clots after getting the AstraZeneca vaccine was at some .0004%, with 4 cases in 1 million vaccinations. In comparison, 5 women out of 1 million would get a blood clot from taking oral contraception, while the risk is higher for smokers with 1,763 cases in 1 million smokers.
In the Philippines, the Department of Health (DOH) and the FDA earlier said the National Adverse Events Following Immunization Council has not received reports of local cases exhibiting similar side effects of blood clots.
Following the decision to resume the use of AstraZeneca's vaccine, Vergeire said updated guidelines would include extra precautions for people who may be on medicines such as blood thinners.
New findings on AstraZeneca's shot, as well as the suspension and resumption of its use, came as nearly all 525,600 doses supplied by the global COVAX Facility have already been used.
The next batch of AstraZeneca doses from COVAX could arrive in the Philippines sometime in May, while another 17 million doses bought by the private sector and local government units are expected to start arriving May to June. – Rappler.com