The Food and Drug Administration is set to amend Pfizer's emergency use authorization to allow its use among this age group
The Philippine government's vaccine experts will soon recommend that 12 to 15-year-olds be allowed to receive the COVID-19 vaccine developed by Pfizer and BioNTech.
This was announced by Philippine Food and Drug Administration (FDA) Director General Eric Domingo on Thursday, May 27, during a meeting with President Rodrigo Duterte.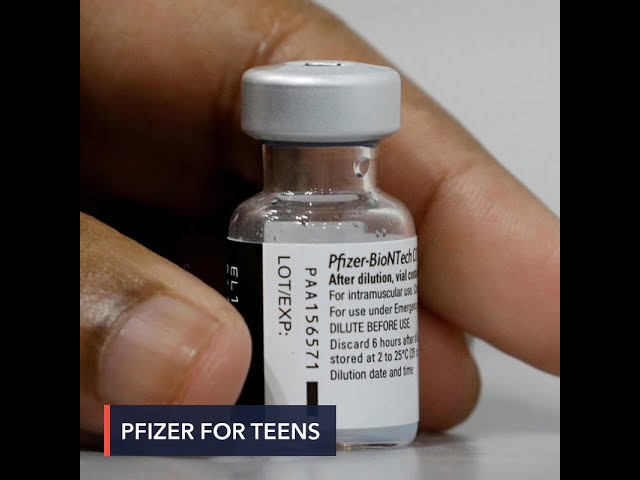 "Early this evening, I already got the recommendation of our experts that it's very favorable. Within the week, we will be issuing an amendment to the emergency use authorization of Pfizer and we will be able to use it in children 12 to 15 years old," said Domingo.
Pfizer had applied last May 20 for the change to the EUA. This was after the United States FDA had approved Pfizer's request to allow the vaccine for 12 to 15-year-olds in early May.
The Pfizer-BioNTech vaccine was the first anti-COVID-19 jab to be granted an EUA in the Philippines. The country has received only over 193,000 doses so far but some two million more doses are expected to arrive in June, from the COVAX Facility.
However, the government is in talks to sign a deal with Pfizer for the purchase of 40 million doses.
It's not clear how this change in the Pfizer vaccine EUA will affect the government's vaccination policy as the government's current goal is to vaccinate most of the country's adult population by year-end.
However, the EUA amendment could be a gamechanger for government planning on when to allow in-person classes for junior high school children.
Duterte, meanwhile, has ordered that all Pfizer shots from COVAX Facility be reserved for indigent or the poorest Filipinos. The World Health Organization, meanwhile, has urged government's to ensure COVAX Facility vaccines go to either medical frontliners or the elderly, as these are deemed the most vulnerable groups.
The Pfizer vaccine is the second-most preferred vaccine among Filipinos, after the vaccine developed by Chinese firm Sinovac, according to a Social Weather Stations survey. – Rappler.com