The Philippine National Police says their investigation has yet to prove that 16-year-old Johndy Maglinte was executed, not killed in an exchange of gunfire, in Biñan
The Philippine National Police (PNP) identified the cop who allegedly shot dead Johndy Maglinte, a 16-year-old boy, during an anti-drug operation in Biñan, Laguna, but stressed there is still no proof the teenager was executed.
"The Regional Crime Laboratory Office of Police Regional Office IV-A reported that the slugs specimen taken from the cadaver of Jhondie Maglinte matched with a cal. 45 gun submitted by one of the operatives with a rank of police senior master sergeant," said PNP Chief Police General Guillermo Eleazar in a statement. 
The PNP did not name the policeman. A total of 11 firearms had undergone examinations.
The police chief added that a .45 pistol owned by another cop matched a bullet recovered from the body of Antonio Dalit, Maglinte's companion, who was killed in the same operation.
On June 16, the family of Maglinte said he was executed by cops after witnessing the killing of Dalit. His live-in partner said his face was submerged in mud, and he was begging for his life before he was killed. 
Eleazar noted that their investigation has yet to prove the claim that Maglinte was executed and not killed in an exchange of gunfire with cops. 
"There's a presumption of regularity in the conduct of this operation, unless there are witnesses who could corroborate that there was no exchange of gunfire and that Helis was already handcuffed when he was repeatedly shot as claimed by the relatives," said Eleazar.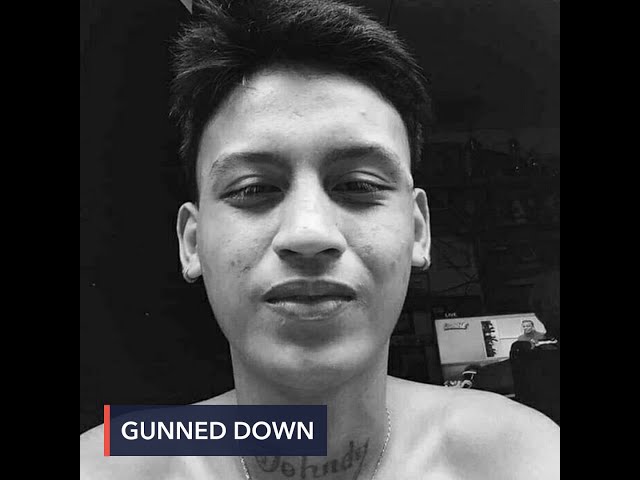 However, Maglinte's family insisted that he was handcuffed and killed in cold blood.
Three days after the victim's death, the PNP said it ordered a probe into the incident. At least 10 cops are currently under restrictive custody of the PNP Calabarzon for their involvement in the case. – Rappler.com