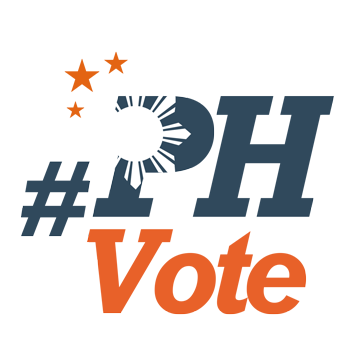 1
LIST: 2019 election-related bans

MANILA, Philippines – The election period begins on Sunday, January 13, along with prohibition on various activities.
The Commission on Elections (Comelec) will enforce these bans during various periods before, during, and after the elections to ensure the orderly conduct of the polls on May 13, 2019. (READ: Calendar of activities for 2019 national, local elections)
The prohibitions include the gun ban during the entire election period, and the liquor ban on election eve and Election Day.
Below is the list of prohibitions the Comelec will enforce in relation to the 2019 elections, as stated in Comelec Resolution Number 10429.
Election period – January 13 to June 12, 2019
Alteration of territory of a precinct or the establishment of a new precinct
Transfer or movement of officers and employees in the civil service
Gun ban, or the bearing of firearms or other deadly weapons, unless authorized by the Comelec
Use of security personnel/bodyguards by candidates, unless authorized by the Comelec
Organization of reaction forces, strike forces, etc.
Suspension of elective local officials
Campaign period – February 12 to May 11, 2019
Campaigning on Maundy Thursday (April 18) and Good Friday (April 19)
The campaign period for national candidates begins on February 12, while the campaign period for local bets begins on March 29.
Campaign period to Election Day – February 12 to May 13, 2019
Giving donations/gifts in cash or in kind by candidates, treasurers of parties, or their agents for any structure for public use or for the use of any religious or civic organization
Appointment or use of special policemen, confidential agents, etc
Eve of election to Election Day – May 12 and 13, 2019
Campaigning
Liquor ban, or the selling, buying, or taking of liquor
Giving or accepting free transportation, food or drinks, or things of value
Additional prohibitions on Election Day, May 13

Voting more than once or in substitution of another
Soliciting votes or undertaking any propaganda for or against any candidate or political party within 30 meters from a polling place
Opening of booths for the sale of merchandise or refreshments within 30 meters from a polling place
Holding of fairs, cockfights, boxing, horse races, or any other similar sports
Other prohibited acts
May 13, 2018, to August 11, 2019 – Transfer, promotion, extension, recall, or any other movement of an officer or member of the foreign service corps from his or her current post or position
March 14 to June 12, 2019 – Illegal release of prisoners
March 29 to May 12, 2019:

Appointment or hiring of new employees, creation or filling up of new positions, promotion or giving salary increases, remuneration, or privilege
Construction of public works
Release, disbursement, or expenditures of public funds

April 13 to May 13, 2019 – Campaigning abroad
– Rappler.com
We keep you informed because you matter
We tell you the stories that matter. We ask, we probe, we explain.
But as we strive to do all this and speak truth to power, we face constant threats to our independence.
Help us make a difference through free and fearless journalism. With your help, you enable us to keep providing you with our brand of compelling and investigative work.
Joining Rappler PLUS allows us to build communities of action with you. PLUS members will receive our editorial newsletters and industry reports, get to join exclusive online conversations with our award-winning journalists, and be part of our monthly events.
Make your move now. Join Rappler PLUS.