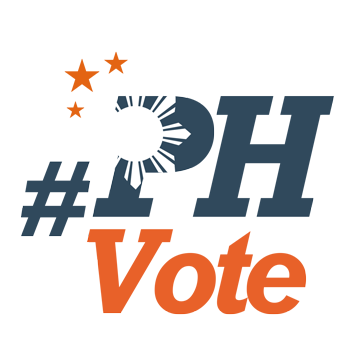 1
Comelec aims for more PWD-friendly, gender-sensitive ads in 2019 elections

MANILA, Philippines – For the May 13, 2019, national and local polls, the Commission on Elections (Comelec) aims to have friendlier, more accessible campaigns for persons with disabilities (PWD) and for all genders.
These are outlined in Comelec Resolution 10488, issued on January 30. The resolution lists the rules and regulations concerning the campaign period, which will start on Tuesday, February 12, for national candidates and on Friday, March 29, for local bets.
Candidates and political parties are now required to incorporate sign language interpreters and closed captioning in their TV and internet ads.
They are also encouraged to make their printed campaign materials available in Braille, according to Section 6 of the resolution.
In Section 7, the Comelec also bans election propaganda "that violate gender sensitivity, [are] obscene or offensive, or constitute violations of the Magna Carta of Women" or Republic Act No. 9710.
Section 30 of the resolution urges candidates and parties to "ensure the accessibility of their campaign activities and events to persons with disabilities, senior citizens, and heavily-pregnant women, by providing accessibility features, such as access ramps, reserved seating areas, and the like."
Meanwhile, like in the 2016 polls, the Comelec encouraged all bets to "use recyclable and environment-friendly materials" and avoid those that contain "hazardous chemicals and substances" in producing their election paraphernalia.
The poll body also reminded them to comply with applicable local ordinances and legislation governing the use of plastic and other similar materials.
Also, in Section 20 of the resolution, the Comelec says common poster areas cannot be designated or set up on trees and plants along public roads or those in any public grounds. In case candidates or parties still insist on doing so, they will be held liable for violating Republic Act No. 3571. – Rappler.com
We keep you informed because you matter
We tell you the stories that matter. We ask, we probe, we explain.
But as we strive to do all this and speak truth to power, we face constant threats to our independence.
Help us make a difference through free and fearless journalism. With your help, you enable us to keep providing you with our brand of compelling and investigative work.
Joining Rappler PLUS allows us to build communities of action with you. PLUS members will receive our editorial newsletters and industry reports, get to join exclusive online conversations with our award-winning journalists, and be part of our monthly events.
Make your move now. Join Rappler PLUS.