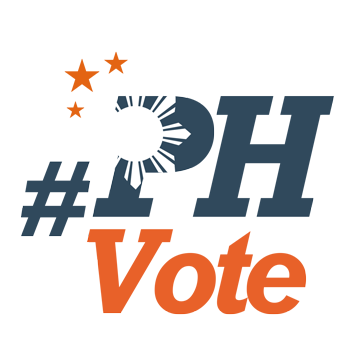 1
Malacañang lauds 'generally peaceful' 2019 elections

DAVAO CITY, Philippines – Malacañang commended government agencies and volunteers for a "generally peaceful" 2019 national and local elections.
In a statement issued around 8 pm on Monday, May 13, Presidential Spokesman Salvador Panelo made special mention of the "strict enforcement" of election laws.
"As counting begins with the closing of election precincts at 6 pm, we commend everyone for making the 2019 midterm elections generally peaceful," Panelo said.
"We laud our authorities for their extra vigilance and strict enforcement of election laws, including the apprehension of persons for violations of the gun ban, liquor ban, and vote-buying," he added.
Malacañang also thanked teachers all over the country for their "sacrifice" as members of the Board of Election Inspectors. (READ: Over 500,000 teachers to serve as poll watchers on May 13 – DepEd)
President Rodrigo Duterte said that while he did receive reports on election-related incidents, he did not regard any as a major disruption to the elections.
"I have yet to receive something that is more than just the ordinary, the vote-buying and the violence there, violence here, but nothing of a big one that would maybe probably disturb the conduct of elections throughout the nation," he said late Monday afternoon after casting his vote.
As to the malfunctioning vote-counting machines, Duterte said he would let the Commission on Elections (Comelec) explain what happened to the public.
"If there is any malfunction there or there is any aberration at all, let Comelec explain first to the people before we even initiate a sort of an investigation. That is in recognizance of the separation of powers of our independent organizations," he said.
Election day began with malfunctioning vote-counting machines. Some 400 to 600 machines had to be replaced, the Comelec said.
There were also reports of shootings and explosions in different parts of the country, including in Sulu and Cebu City.
'Guard against irregularity'
With the closing of the voting precincts, the counting of the votes begin. Malacañang urged all Filipinos to do their part in preserving the integrity of the elections.
"As counting begins, we call on everyone to be vigilant and be on guard against any act of irregularity in the election," Panelo said.
"Let us not allow those who seek to destroy our democratic process and trample our sacred votes have their way," he added.
The Palace is hopeful that the results of the electons will reflect the "genuine will of the electorate."
Panelo had a message for candidates who will be proclaimed winners.
"We urge them to be fealty to their duties imposed by law and to serve their constituents well and with dedication," said the spokesman. – Rappler.com
Follow Rappler's full coverage of the 2019 Philippine elections here.
Bookmark this Rappler page for real-time election results.