Senior citizens in Eastern Visayas get only a little over P10 per meal daily
The Department of Social Welfare and Development (DSWD) said on Monday, September 6, that indigent senior citizens in Eastern Visayas have been getting only P33 for their meal allowance per day, angering Leyte 3rd District Representative Vicente Veloso.
"That's too low. What food can you buy with that? Just an egg is already P10," said Veloso during the DSWD's budget hearing at the House conducted via Zoom.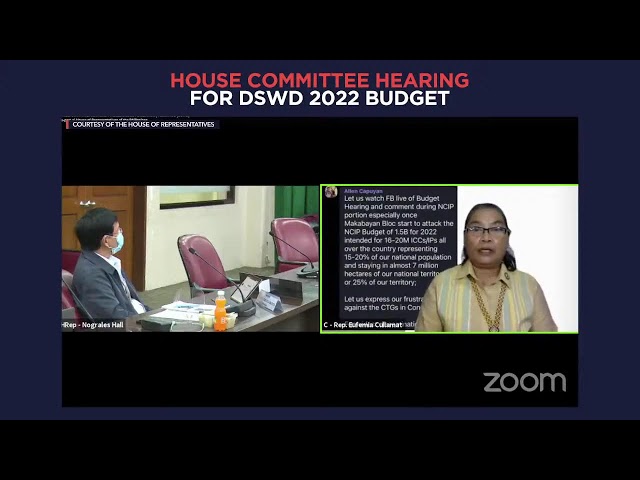 Senior Citizens are at high risk under the pandemic. With existing health conditions, senior citizens are among the most likely to contract COVID-19, and among the most likely to die.
Although the government prioritizes senior citizens when it comes to vaccination, the support they receive from the government is still being questioned by senior citizens' rights groups.
DSWD Assistant Secretary Glenda Relova said that while prices tend to be lower in the provinces, she also agreed that the meal allowance would not be enough for most. She encouraged indigents to apply for more aid programs that could apply to them.
Earlier in the hearing, Baguio City Representative Mark Go questioned the additional 10-billion budget allotted to 4Ps (Pantawid Pamilyang Pilipino Program) even when the DSWD said it did not expect more beneficiaries in 2022.
Veloso suggested that the excess budget for the 4Ps program be given to individual indigent senior citizens.
The DSWD is requesting a P191-billion budget allotment for 2022. Its budget was deferred for approval a second time on Tuesday as more lawmakers had questions over its funds. – Jake de Silva/Rappler.com
This article was written by Jake de Silva, a Rappler intern. The article underwent review by a reporter and editors before publication.