(1st UPDATE) It was DBM-PS former head Llloyd Cristopher Lao, an ex-Palace aide to Senator Bong Go, who defended the overpriced items, says DBM's acting chief. The items came from China.
The Senate will look deeper into the "mystery" of the COVID-19 purchases made by the Department of Budget and Management Procurement Service (DBM-PS), especially the acquisition of overpriced face masks and shields
These purchases were made when Lloyd Cristopher Lao headed the DBM-PS. Lao was a former aide of Senator Bong Go. Lao has since resigned from DBM-PS for still unknown reasons.
Senate Blue Ribbon Committee chairman Senator Richard Gordon said they would track down Lao and invite him to the next hearing. Gordon asked the current head of the DBM-PS to submit documents of the private suppliers, which imported the items from China.
"I would like the Secretary or the acting secretary of the budget to send us all the records of all the transactions involving this Mr. Lao," said Gordon.
Lao, who used to be Go's aide in the Palace, headed DBM-PS at the height of the pandemic. But he resigned last June, DBM's officer-in-charge (OIC) Tina Canda confirmed. Canda said she did not know the reason of Lao's resignation. DBM-PS OIC Jasonmer Uayan, who is from Davao City like Lao, said he also did not know why Lao resigned.
There are two issues with the DBM-PS, as revealed by audit reports. The first was that DBM-PS bought P95.45 million worth of overpriced face masks and face shields, and was now having difficulty selling them to client government agencies.
The second was that the Department of Health (DOH) transferred to DBM-PS P41 billion to buy personal protective equipment (PPEs). Auditors said this transfer lacked supporting documents.
"The DOH is passing it to another government agency that apparently buys at astronomically high prices, then all of a sudden, nawala na 'yung bumibili, nagtangka pang pumasok sa Ombudsman (the buyer is now gone, and even attempted to enter the Ombudsman)," said Gordon.
Gordon was referring to Lao's attempt to apply for the position of Overall Deputy Ombudsman, which he later withdrew. The position was given by President Rodrigo Duterte to another DBM-PS executive, Warren Liong who used to be the president's legal consultant in Davao City.
Canda said she remembered the DBM's executive committee asking Lao why they were buying items at such high prices – P27.72 per piece of face mask, and face shields for P120 per piece.
Canda was named the OIC of the DBM after Secretary Wendel Avisado resigned on August 13.
Senator Francis Pangilinan described as an "interesting" timing the successive resignations of Lao and Avisado.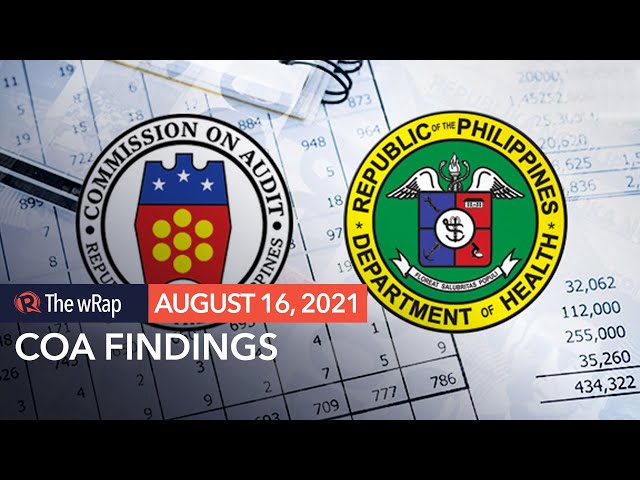 "I just knew at the time that it was all from China because if I recall, the executive committee asked the question on whether the amounts for the face shields and the face masks would be defensible because people from the private sector were saying it's expensive. That was the question to Usec Lao, and he said because there were limited items in the local market, the amounts he presented were defensible," said Canda.
Gordon said he was "astounded" by the high prices, rejecting the explanation of the DBM-PS to the Commission on Audit (COA) that the scarce supply at the beginning of the pandemic left them no choice but to buy what was available.
Gordon said the Philippine Red Cross was able to buy in the same time period face masks at P5 per piece, and shields for P15 per piece.
The DBM-PS, an attached agency to the DBM, acts like a shop for common-use supplies. Instead of procuring from suppliers, government agencies would buy from the PS instead.
Mysterious
Audit shows DBM-PS bought the overpriced masks and shields from six companies, one of which was from Pharmally Pharmaceutical Corporation which sold masks in three batches.
It was Philippine Blue Cross Biotech Corp which sold the face shields to DBM-PS at P120 a piece.
Senator Imee Marcos also wanted DBM to submit documents on Pharmally and Philippine Blue Cross Biotech.
"I understand these companies, Pharmally as well as Philippine Blue Cross Biotech, were newly formed companies with no financial or medical track record and we would like to know also, because the board of directors do not seem to have any background either in the supply area," said Marcos.
The overpriced items were procured through alternative mode of procurement, while Uayan said the next purchases funded by Bayanihan II went through competitive bidding. Uayan said three suppliers won the face mask contracts, one of which was a company named Erasmus.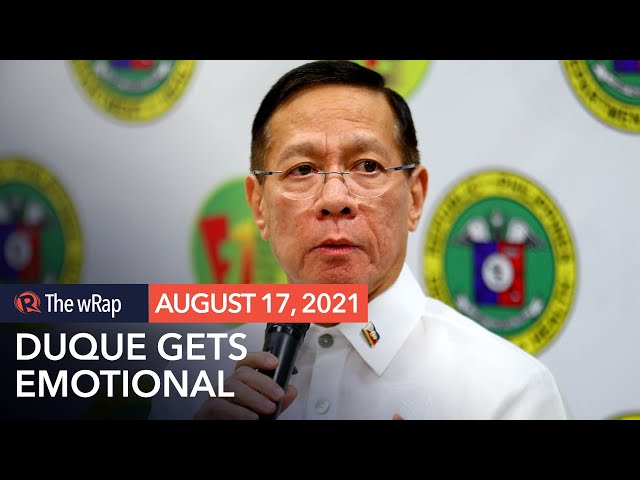 Senator Risa Hontiveros said Erasmus was a Filipino manufacturer, putting in question the DBM-PS' preference for Chinese suppliers if there were local suppliers available. Hontiveros said local supplies were cheaper, too.
"[Local manufacturers] could not understand for the life of them why the DBM PS under then Undersecretary Lao procured more expensive and some subpar, sub-quality, mostly China-made PPEs rather than from them. Just to refresh our memory on that while we talk about these mysterious and procurements we cannot understand," Hontiveros said in a mix of English and Filipino.
Parking funds?
Senators tried to clarify if the overpriced items were bought using part of the P41 billion fund transfer from the DOH to DBM-PS. This point was not ascertained, and the blue ribbon committee instead asked the DOH to submit a written reply.
But for minority floor leader Senator Frank Drilon, the other problem with the P41 billion fund transfer was that it seemed to cover for the DOH's underspending.
"It appears to me that the DOH tried to mask its huge unobligation rate and its inefficiency by transferring P41 billion to PS-DBM. In effect, this fund transfer minimized, on paper, the DOH's underspending of COVID-19 funds," said Drilon.
COA chairman Michael Aguinaldo said procuring entities like the DBM-PS "had become a tool to obligate."
"If you transferred to DBM-PS or PITC (Philippine International Trading Corporation), that's considered obligated so it bought agencies some time to do that. It's an interesting issue, we do see that more often," said Aguinaldo.
Gordon also asked the DBM-PS to submit documents pertaining to all the funds in their possession to procure for other agencies.– Rappler.com