This is AI generated summarization, which may have errors. For context, always refer to the full article.
The US State Department issues an 'Alert Level 4: Do not travel' advisory for the Philippines on April 20 as it updates travel restrictions to countries worldwide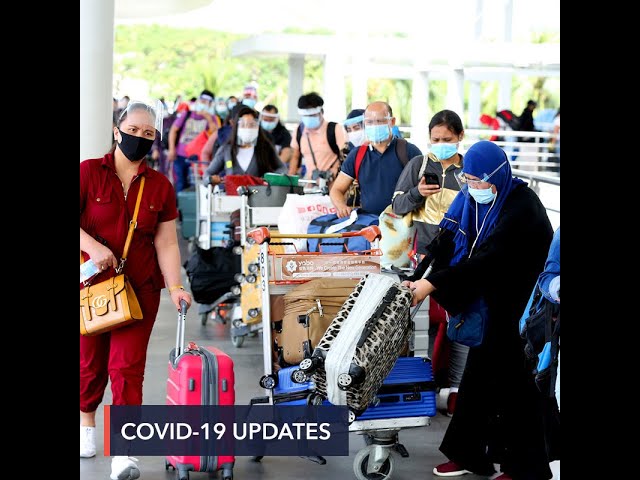 The United States has strongly advised its citizens against traveling to the Philippines, where a drastic increase in coronavirus cases had been reported in recent weeks.
In an advisory dated Tuesday, April 20, the US State Department said the country's Centers for Disease Control and Prevention (CDC) had issued a Level 4 Travel Health Notice for the Philippines due the the pandemic situation, "indicating a very high level of COVID-19 in the country."
An Alert Level 4 is the highest level in its advisories. From the lowest advisory, Alert Level 1, an Alert Level 4 means "Do not travel."
"Do not travel to the Philippines due to COVID-19," it said.
Before releasing the advisory, the State Department said it would be updating travel advisories to different countries this week to "better reflect the Centers for Disease Control and Prevention's science-based Travel Health Notices that outline current issues affecting travelers' health."
The updates would result in a significant increase in the number of countries placed on Alert Level 4, with approximately 80% of countries worldwide classified under this category, the State Department said.
"This does not imply a reassessment of the current health situation in a given country, but rather reflects an adjustment in the State Department's Travel Advisory system to rely more on CDC's existing epidemiological assessments," it added.
A year into the pandemic, infections in the Philippines have peaked to their highest levels, overwhelming hospitals and straining the country's health system once more. Vaccinations, meanwhile, have lagged as the country's limited supplies have dwindled.
Security concerns
In the same advisory, the US also urged its citizens to exercise "increased caution due to crime, terrorism, civil unrest, and kidnapping."
Travel to the Sulu Archipelago, including the southern Sulu Sea, was discouraged "due to crime, terrorism, civil unrest, and kidnapping." Similar advise was held for Marawi City due to terrorism and civil unrest.
The US said travel plans to Mindanao should also be reconsidered over similar concerns.
"The US government has limited ability to provide emergency services to US citizens in Mindanao as US government employees must obtain special authorization to travel there," it said. – Sofia Tomacruz/Rappler.com