WHAT YOU NEED TO KNOW
Former Philippine president Fidel V. Ramos died on Sunday, July 31, at the age of 94.
Ramos led the country from 1992 to 1998, and left a legacy of a government that strived for peace, stability, and economic growth.
A military vice chief-of-staff during the Marcos regime, Ramos was also an icon of the 1986 People Power uprising, as his withdrawal of support from dictator Ferdinand Marcos helped restore democracy.
Bookmark this page for the latest updates on Ramos' wake and funeral, as well as essays and analysis pieces about the death of the Philippines' 12th president.
Watch the state funeral live on Rappler.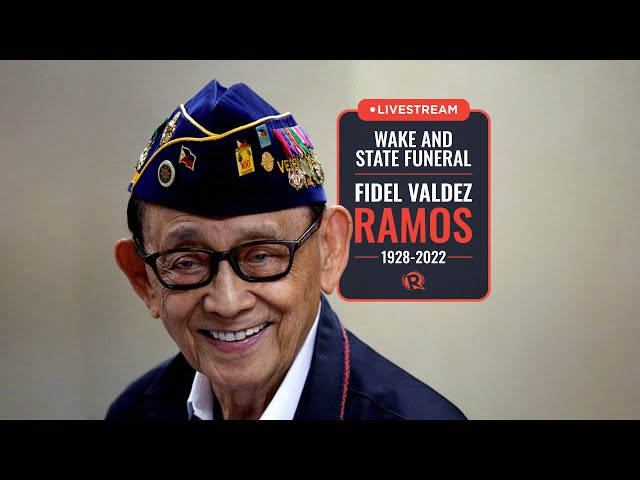 LATEST UPDATES
Ming Ramos pays tribute to FVR, father and leader 
Former First Lady Amelita "Ming" Ramos paid tribute to her husband, the late former president Fidel V. Ramos, as he was laid to rest at the Libingan ng mga Bayani on Tuesday, August 9.
It was difficult to live the lifestyle of the military, Ming said, recalling how her husband was often away from home. "Pero kinaya namin (but we were able to get through it)," she said. 
Ramos' wife recalled how the late president was not only the country's leader, but a father to five girls, and grandfather to 13 grandchildren. She thanked the public for the help offered to her family as she invoked her husband's famous "Kaya natin ito!" (We can do it!)
"Kaya ba natin? (Can we do it?)" Ming said a final time, to rousing cheers.