The process of renewing a PWD ID is tedious for many applicants, and lawmakers want to address that inconvenience. But proposals to grant IDs that are valid for a lifetime may be easier said than done.
MANILA, Philippines – Facing a House of Representatives panel, Lalaine Guanzon described the hassle she has to go through every time she needs to renew her person with disability (PWD) identification card.
The wheel chair user who grapples with permanent disability spoke about having to brace for challenging expenses – from hailing a taxi that would transport her to city hall, to bringing a paid personal assistant with her – when she works on the requirements.
"There has to be a better way, because every time we apply for renewal of my PWD ID, we need to submit certification from the Commission on Elections, on top of a disability certificate," she said.
Guanzon was among those invited by the House special committee on PWDs on Wednesday, November 23, to weigh in on proposals seeking to make their IDs valid for a lifetime, instead of having to renew them every five years.
Like Guanzon, Philippine Disability Forum lead convener Richard Arceño shared how a PWD ID renewal means having to dig deep into one's pocket.
"When your case is a developmental or learning disability, the assessment cost is around P20,000 to P25,000. You will not be given a medical certificate if you cannot afford the assessment," he said.
Amending the Magna Carta
The five bills discussed proposed to amend Section 32 of Republic Act No. 7277, also known as the Magna Carta for Disabled Persons.
The way that the floated amendments were worded varies, but all proposed measures seek to grant lifetime validity to IDs of people with permanent disabilities.
Not all the bills, however, specified the following key elements: (1) mechanism to ensure that the lifetime cards will not be abused; (2) a list of permanent disabilities to be provided by the National Council on Disability Affairs (NCDA); (3) and only a three-year validity for IDs of people whose disabilities are temporary.
In the Philippines, getting a PWD ID means obtaining access to multiple privileges and incentives, such as discounts in establishments and restaurants, discounts in fare for domestic land, air and sea travel, discounts on medical and dental privileges in government facilities, and educational assistance.
Most of the resource speakers invited by the House panel were receptive to proposals to extend the validity of PWD IDs.
But addressing this inconvenience exposes deeper structural roadblocks that have gripped the PWD community, evident in the testimonials they provided to the House panel.
The problems
Inefficient data profiling
The Department of Health (DOH) and the NCDA manage the Philippine Registry for Persons with Disabilities, which is used in planning of the local government units' (LGUs') annual budget.
But the database is unreliable, as not all LGUs upload information.
In fact, Senator Imee Marcos in August threatened to remove the NCDA's budget for its inability to provide her social justice committee the updated total number of PWDs in the Philippines.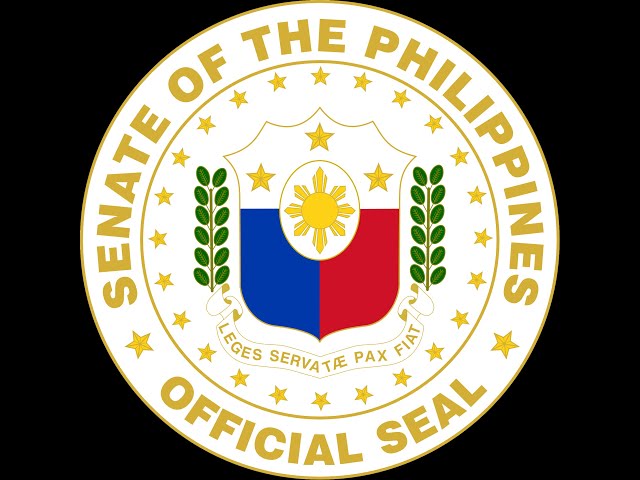 "Data profiling should be clarified. If not, the introduction of PWD IDs with lifetime validity will be a problem," Philippine Disability Forum's Arceno said.
"Many agencies gather data. The DOH, Department of Social Welfare and Development (DSWD), Technical Education And Skills Development Authority, and Commission on Higher Education have their own data. There should be a unified national registry system," he added.
NCDA – an attached agency of the DSWD – is tasked to monitor the proper implementation of several legislations, including the Magna Carta for Disabled Persons.
Its 2022 budget was P72.4 million, down from P104.6 million in the previous year.
Lack of uniformity in requirements
LGUs differ in their approaches to the issuance and renewal of PWD IDs, resulting in varying anecdotes from applicants, depending on where they live.
"The root of this proposal is the bureaucratic practices within the LGUs," said Carmen Zubiaga, former NCDA chief. "When you go to the LGU, they have a lot of requirements, including voter ID, so that makes it hard for every PWD to include [his or her] ID."
A NCDA administrative order in 2021 notes only the following requirements for PWD ID renewal applicants: accomplished form, and either expired ID or 1×1 photos.
Some LGUs also reportedly no longer give PWD IDs to elderly who are 60 years old and above.
"We should not deprive them of that privilege. NCDA had a memorandum circular that says even people 60 years old and above should be issued a PWD ID," said Virginia Montilla, PDAO officer of Cainta, Rizal.
Arceno also pointed out the government should address the staggering cost of obtaining a medical certificate for people whose disability are not visible.
Need for clear mechanisms
If PWD IDs' validity will be extended to a lifetime, concerned groups said a clear mechanism must be in place to avoid confusion.
For one, they are concerned how PWDs' living status and residency would be validated if a renewal process would have to be set aside.
"We have to make sure nobody is using the ID of a deceased person," Zubiaga said. "If you give lifetime validity of ID, it won't help in the strict monitoring and updating of data of PWDs, because we usually do that every three or five years."
Disability rights advocates also pointed out the need to shed light on which constitutes permanent disability.
"I hope the proposed policy would have a clause about the types of disabilities which do not need an ID whose validity would last a lifetime," said Maureen Ava Mata, PWD sector representative of the National Anti-Poverty Commission. "Certain disabilities need to be reviewed such as those who had stroke."
Lack of PWD offices in LGUs
Republic Act No. 10070 tasks the creation of Persons with Disability Affairs Office (PDAO) in every province, city, and municipality, but a 2018 study by the University of the Philippines from the data provided by the interior department shows that only around six in 10 LGUs were compliant.
LGUs are the ones in charge of processing IDs for PWDs, so the absence of PDAOs – or even a focal person for poorer towns – hampers efforts to provide quality service to such a vulnerable sector.
What happens next
Wednesday's meeting is just the first of the many that are expected to be conducted in the 19th Congress.
But the special House panel under the leadership of Agusan del Sur 1st District Representative Alfel Bascug already ordered the creation of a technical working group to further scrutinize the proposals filed by multiple lawmakers.
Lawmakers have also yet to discuss the budgetary consequences should the proposal be enacted into law.
Data from 2010 showed there were around 1.4 million persons with disability in the Philippines, and their advocates in Congress underscored the need to give them full support in improving their total well-being and participating in society. – Rappler.com
(All quotes in Filipino were translated into English, and some were shortened for brevity.)