Will audits hold accountable those who blundered during this fatal crisis? Pressure is on everyone, not least of them, President Duterte.
Long frustrated that their reports often just gather dust, state auditors now find themselves in a consequential situation that is putting a lot of pressure on the Duterte government.
The Commission on Audit (COA) annual audit reports have been plucked out of obscurity and are fueling the outrage of who are Filipinos at their wit's end with the COVID-19 pandemic.
"It may not have had this much impact if we had a different environment, if we had a different context," said Heidi Mendoza, former COA commissioner and internal auditor of the United Nations.
That's not to say that COA reports were not important in the non-pandemic era, just that they were easier to ignore back then.
"To be honest, 'yung mga findings na 'yan nakikita na natin 'yan in the other years eh, at paulit-ulit; walang kakaiba. Pero kung ikaw ang mamamayan, wala ka pang bakuna, lagi ka pang pumipila, hindi ka nakakapasok, lagi kang nagugutom, wala kang makain, humihingi ka ng ayuda, walang nakarating sa 'yo, magtatanong ka: 'Anong nangyari?'" said Mendoza.
(To be honest, those findings have been recurring for years, they're not really new. But if you are someone who is not yet vaccinated and you always line up to no avail, you're unable to go to work, you're always hungry, you have nothing to eat, you're asking for aid but nothing reaches you, you'll really ask: "What happened?")
Over the last few days, public clamor has mounted to make sure that these audits will hold accountable the officials who blundered during this fatal crisis.
Pressure is on everyone, not least of them, President Rodrigo Duterte.
#COAFlags
The audit on the Department of Health (DOH) started the thunderstorm – P67.3 billion worth of pandemic funds deficiently used, leading to missed opportunities, said the department's resident auditors.
For starters, the DOH didn't obligate P11 billion which should have covered hazard pay for medical frontliners. More than P3 billion in foreign aid, which was supposed to buy ventilators, was also unobligated.
The findings were barely new – unobligated and unutilized funds, transactions lacking supporting documents, and even seemingly ghost purchases like the sanitary napkins of the Overseas Workers Welfare Administration (OWWA) – these are recurring findings in the annual audit reports (AARs).
COA churns out the AARs on government agencies and local government units around July to August of the following fiscal year.
Health Secretary Francisco Duque III has appealed to COA to cut them some slack, saying a pandemic is not easy to manage.
However, Duterte's Bayanihan laws already gave them that leniency. The laws allowed agencies to resort to negotiated procurements, meaning public bidding can be waived to expedite purchases.
"Ni-relax na nga 'yung rules, hindi mo pa rin napamigay 'yung pera (The rules were already relaxed, yet you still weren't able to spend it)?" asked Mendoza.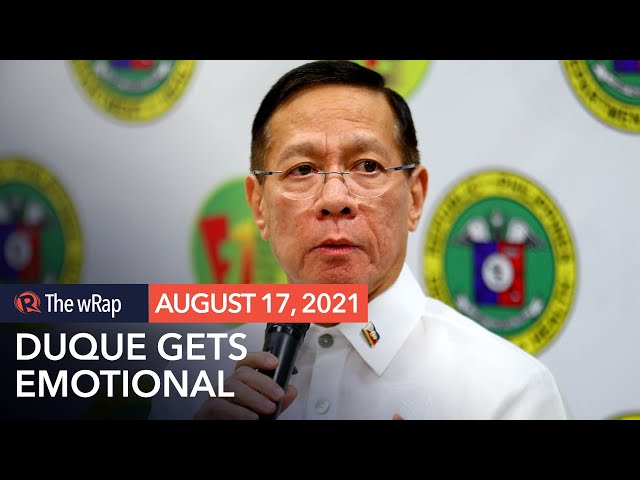 The audit process, and what to do with them
Resident auditors prepare the annual audit reports and are usually done with them by June 30 the following fiscal year.
Before the AARs are published, auditors issue the audit observation memorandum, which is a confidential way of flagging transactions. Agency officials can respond to the AOM and explain themselves. This is a yearlong process involving many meetings, which ultimately ends with an exit conference before June 30.
According to Mendoza, if auditors are satisfied with answers to the AOM, the audit observations are no longer included in the AAR.
"The annual audit report is a final report in the sense that it is the report for 2020, however, the annual audit report is not equivalent to an audit decision of the various audit observations made in the report," said COA chairman Michael Aguinaldo.
Post-AAR, agencies can still continue to submit the documentations, and if the auditors are really not satisfied, this could result in an audit decision like a notice of disallowance. An ND would require the agency to refund the money released for that flagged expense. But an ND is appealable all the way to the Supreme Court and can take years.
In a less grave scenario, the unsatisfied auditor would just proffer recommendations. The status of compliance to their recommendations is part of the AAR packet – a document called status of past years' recommendations. This document will show how COA can be ignored for years on end.
"Diyan din napapagod auditors namin – 'Ma'am ang dami pong gagawin, kulang ang tao tapos sulat tayo nang sulat ng findings, wala namang nangyayari, hinahayaan lang alikabukan,'" said Mendoza.
(Our auditors sometimes get tired and say, there are so many things we have to do, we are understaffed, we keep on writing about all these findings, but nothing happens, they just gather dust.)
Political will
In that sense, COA is one of the weaker consitutional commissions. But in the past, it had been instrumental in exposing deep corruption in government like the pork barrel scam, which has already produced convictions. Way back, post-EDSA, COA too played a role in exposing corruption committed during the Marcos years.
But those took special attention, because aside from AAR, the COA can also do a special audit, or even a fraud audit.
"Anyone can request, the resident auditor can request, an ordinary citizen can request, defeated politicians always request for these," said Mendoza.
COA, under former chair Grace Pulido Tan, did a special audit of the Priority Development Assistance Fund (PDAF), or pork barrel, that rocked the entire bureaucracy and ended up with the Supreme Court declaring it unconstitutional.
In the PDAF scam it all came together – COA report, plus media attention, plus congressional inquiries.
At the last hearing of the Senate, senators wanted to dig deeper into the overpriced purchases of face masks and face shields imported from China, by the Department of Budget and Management-Procurement Service or DBM-PS when it was still headed by Lloyd Christopher Lao, a former Palace aide to Senator Bong Go.
Mendoza said she is also bothered by the unliquidated cash advances, referring to the P98 million unliquidated cash advances for DOH that also piqued the curiosity of Congress.
"Parang napakalalaki ng mga cash advances not only in this agency, but in a number of agencies na nakikita ko ngayon, and the problem is kung masyadong mataas ang unliquidated cash advances, may takot ka na, saan nagamit?" said Mendoza.
(The cash advances seem so big not only in this agency, but in a number of agencies I'm seeing now, and the problem with that is, if the unliquidated cash advances are too high, there is concern as to how these were used.)
Because it's election season, there's also concern that funds were used as an election giveaway, said Mendoza, which is what allegedly happened in the fertilizer fund scam during the term of then-president Gloria Macapagal Arroyo.
During the Benigno Aquino III administration, there were also a lot of cash advances because of the different calamities that hit the country, including Super Typhoon Yolanda (Haiyan). But according to Mendoza, what Tan did was to issue an order to all agencies to liquidate immediately. Mendoza said they were able to recover a lot by doing this.
Is Aguinaldo the only one who can do this?
"It can also come from the President, if he has strong political will. He has strong political capital," said Mendoza.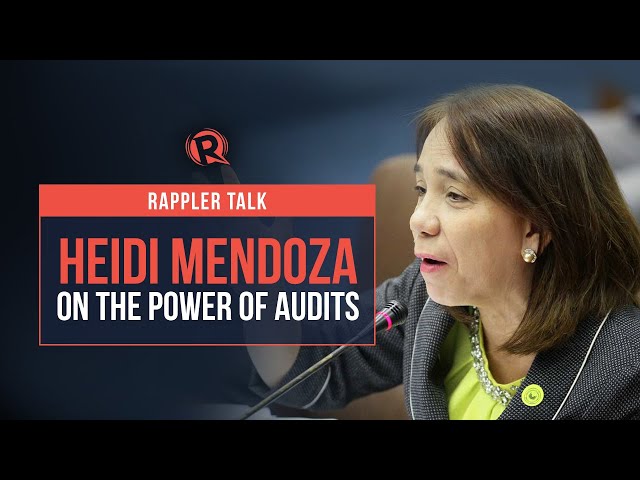 The Office of the Ombudsman
The mounting pressure now is on Ombudsman Samuel Martires, who already announced last year that he was looking into the DOH. He even imposed preventive suspensions on five officials, including Assistant Secretary Maylene Beltran, who is now answering for the DOH in the congressional hearings.
Martires has motu proprio power, or power to open an investigation without the need for a complaint. The Office of the Ombudsman also has an agreement with COA, but former ombudsman Conchita Carpio Morales said that seems to have been inactivated.
When the scandal involving former military comptroller major general Carlos Garcia broke out during the time of Arroyo, then-ombudsman Simeon Marcelo formed an ad hoc committee composed of prosecutors and COA auditors.
That way, the auditors were taking care of the accounting and looking at vouchers, as prosecutors made sure their evidence could stand in court.
Not all auditing lapses amount to criminal offenses – the rate of dismissals in the anti-graft court Sandiganbayan would say as much.
That's why for Morales, Martires can already step in at this point, saying that to wait would be to "wait forever, and nothing will happen."
Martires' last statement was that he would wait for COA to finalize everything.
If anything, said Mendoza, an Ombudsman investigation would hasten the submission of documents from the DOH, and help finalize the process.
"If public attention drops, I think the submission of DOH of documents to Congress would stop. But if it's at the Office of the Ombudsman, they would be forced to submit. People are watching – if you'd like to say there's no corruption, show political will, that there's no corruption because our agencies looked at it," said Mendoza in a mix of English and Filipino.
"We're seeing an increased level of compliance issues, but we cannot totally ignore them. Given the context of a permissive operating environment – relaxed controls, relaxed audit procedures, next year is election, then it may increase the incidence of fraud," said Mendoza.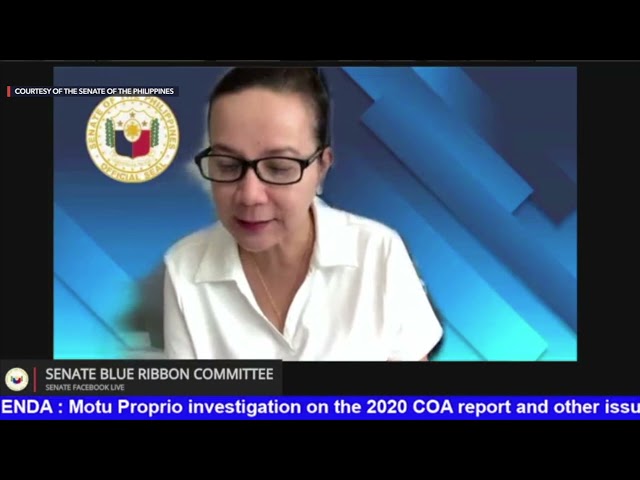 What if that moment comes…
It's these kinds of politically-charged situations that put auditors in compromising situations. But as Mendoza said, auditors are the bravest, most tenacious people in government, uncompromising even to their own detriment.
Mendoza said that sometimes, COA higher-ups try to rein in the resident auditors, but "matataray ang audit team, hindi mo basta puwedeng baguhin 'yan (they're audacious, you cannot just make them change their reports)."
When auditors suffer from low morale, especially during the times when they're ignored, Mendoza said she asked them, "What if that moment comes, and you are called, will you be ready?"
At the House of Representatives, Rhodora Ugay, the supervising auditor, was asked if the DOH's more efficient use of its funds could have made a difference in the surge of COVID-19 cases.
Ugay said: "This is just my personal opinion, not the opinion of COA. It could affect, Sir – P11.89 billion is not a small amount; it will affect the efficiency of the delivery of health care services."
Asked if the DOH had shortcomings, especially in disbursing aid to frontliners, Aguinaldo said: "Kung may mga ganoong issue, puwede namang sabihin sa amin (If there are those kinds of issues, they can tell us) and they can even propose streamlining of process. We're very open to that." – Rappler.com