Even critics of the police believe that top cop Guillermo Eleazar can help bring change in an institution badly in need of reform
A day after he took office as chief of the Philippine National Police (PNP), Police General Guillermo Eleazar issued an order that surprised even the PNP's worst critics. During his first command conference, Eleazar told his cops they can arrest but never hurt violators of quarantine rules.
"Kapag ginawa ninyo ito," Eleazar warned, "mananagot kayo sa akin." (If you do this, I will punish you.)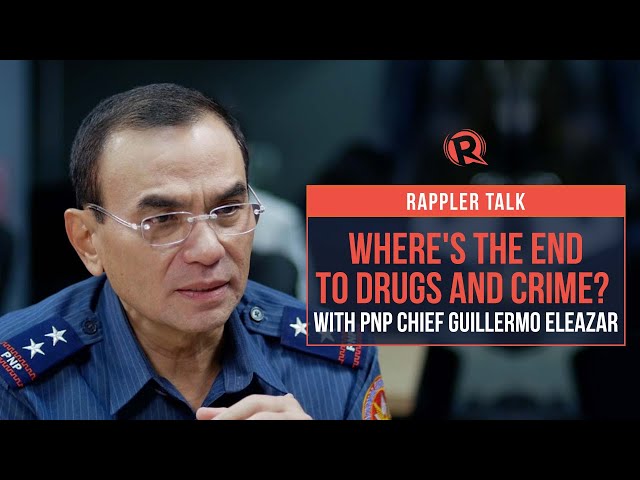 Eleazar, 55, a native of Tagkawayan, Quezon, is the 26th chief of the PNP, succeeding controversial "mañanita" cop Debold Sinas.
He will serve as PNP chief for only six months, from May 7 until November 13, when he reaches the compulsory retirement age of 56. He will end his term six months before the elections of May 9, 2022, where Filipinos will choose President Rodrigo Duterte's successor.
Eleazar – former police chief of Quezon City and, later, Metro Manila – rose from the ranks due to his reputation as a strict leader in units he handled. Staunch critics of the police, like the Commission on Human Rights (CHR), even praised him for his ethical approach to law enforcement.
Eleazar's record, for sure, is not without blemish.
Like his predecessors, Eleazar was involved in promoting Duterte's bloody drug war. During his stint as Quezon City police chief from 2017 to 2018, Eleazar once said they will no longer convince drug suspects to surrender and will just haul them to jail.
From Duterte's first day in office on July 1, 2016 up to December 18, 2018, around 407 drug suspects were killed by the police in Quezon City alone, according to combined data of the PNP and the Philippine Drug Enforcement Agency.
Based on government records, this is the third highest recorded number of drug war deaths in the Philippines during this period, after Bulacan province with 847 and the City of Manila with 460. In the same timeframe, 5,317 individuals were killed nationwide.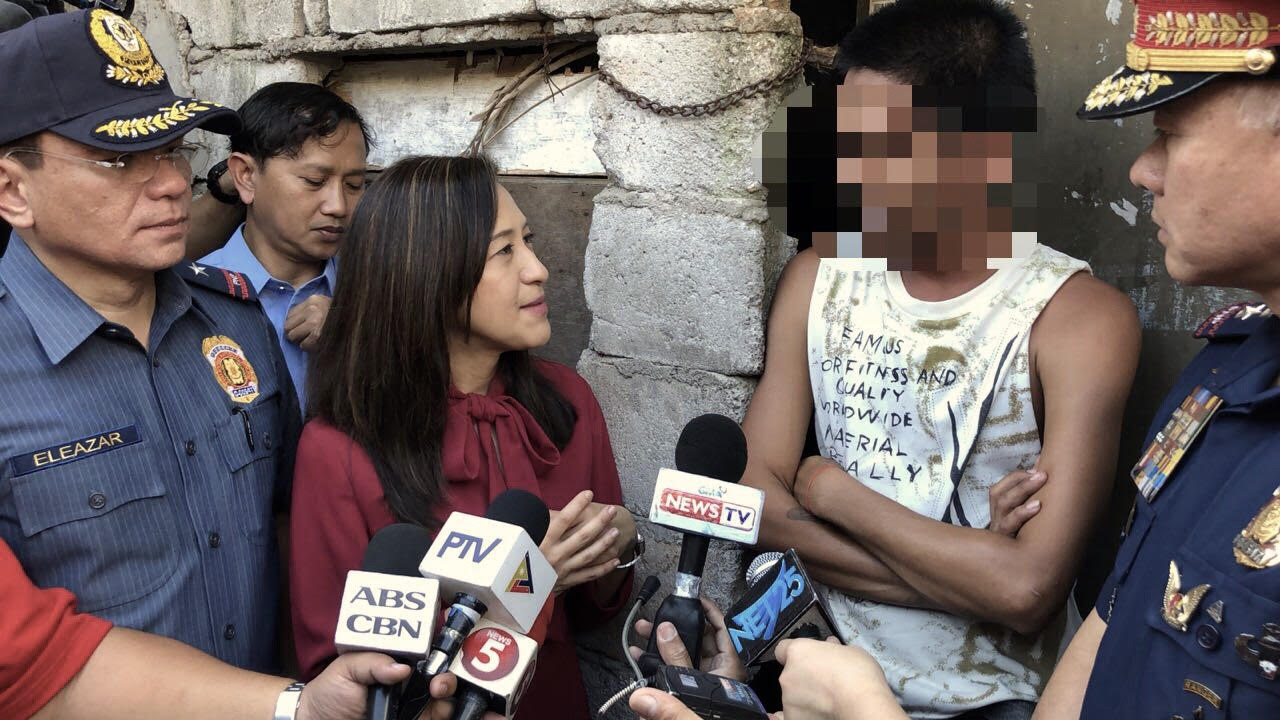 Eleazar also figured in a police controversy when he defended the National Capital Region Police Office (NCRPO) and Sinas over the latter's "mañanita" or birthday party despite quarantine rules, and denied the existence of such a party.
Still, observers said Eleazar is a breath of fresh air compared to his predecessors.
Can Eleazar reform the 220,000-strong police force – damaged by 5 years of Duterte's drug war – in only 6 months?
Experts who spoke to Rappler believe Eleazar can help bring change by running after even a few big-time drug personalities. A CHR official said Eleazar can also create a mechanism where the public can monitor the development of cases against erring policemen.
The bottom line, according to them, is to gain the trust of people again.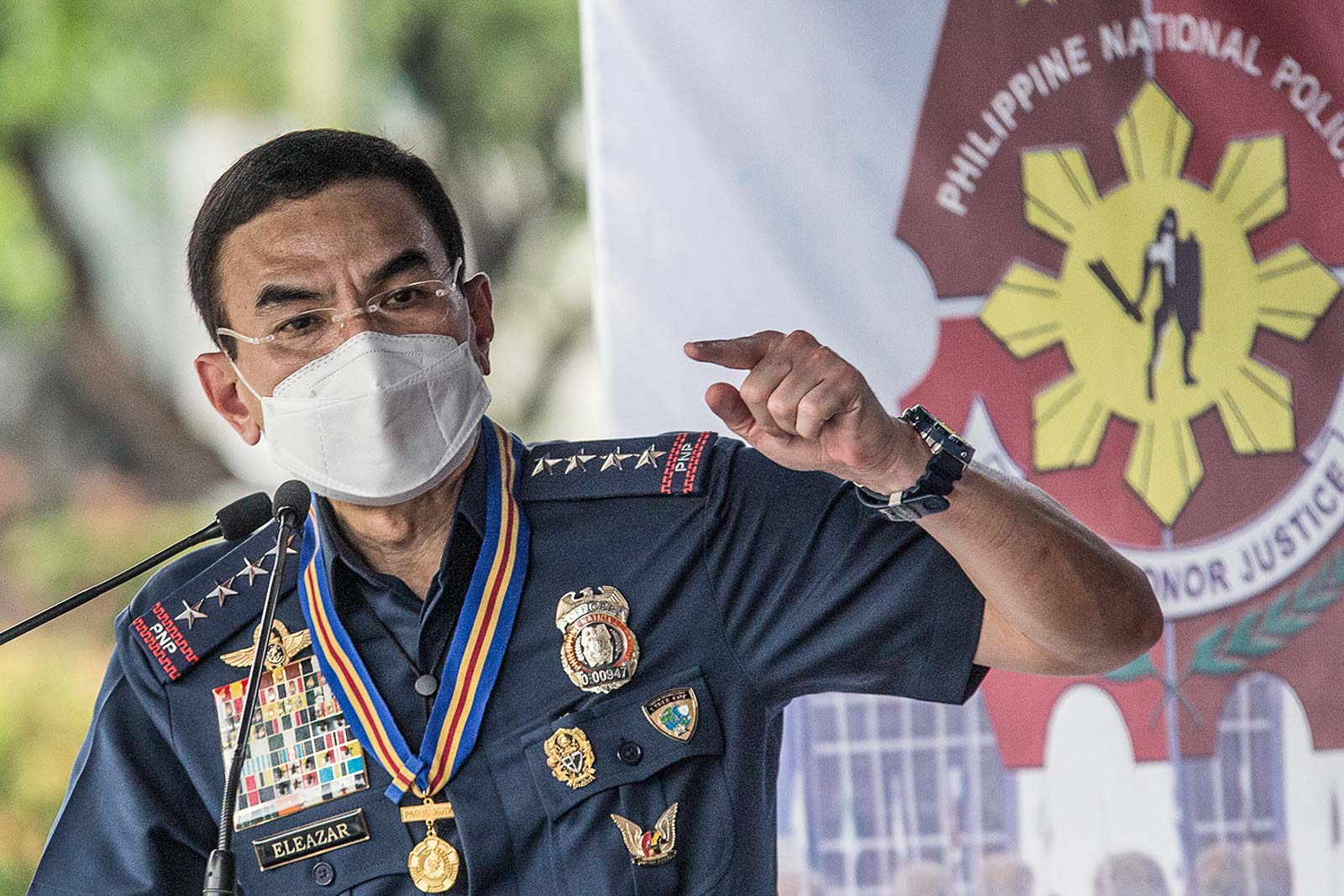 Internal cleansing
Eleazar laid his blueprint during his first week as PNP chief. He said he will relaunch an internal cleansing program that aims to repaint the tarnished reputation of the police – a policy first implemented during his term as Metro Manila police chief.
Senator Panfilo Lacson, a former PNP chief himself, praised Eleazar for starting off on the right foot.
The CHR, which has criticized the violent war on drugs, also commended Eleazar. CHR Commissioner Roberto Cadiz said they see Eleazar's sincerity through his initiatives to coordinate with the human rights sector.
Cadiz said the PNP chief has been engaging the human rights community and often holds dialogues with them in the commission.
The PNP, however, has yet to build a good relationship with the CHR regarding the war on drugs. Saying they need Duterte's approval, the PNP still refuses to share drug war documents with the CHR, despite a Supreme Court order in 2018 for the police to share the files.
To wage a "real" war on drugs, Cadiz added that Eleazar should capture big-time drug personalities and not just small-time drug users. He said the new PNP chief should also run after "enablers" within the PNP.
"Sampolan niya," Cadiz said. (Make an example out of them.)
Culture of transparency
Cadiz recommended forming a PNP task force that will focus on the quick filing of administrative cases against erring policemen. "Just file cases. The filing of cases is difficult, more difficult. But administrative cases are within the purview of the PNP chief. Even just administrative cases, that's a very doable thing," Cadiz explained in a mix of English and Filipino.
The CHR commissioner also urged the PNP to create a third party, involving the CHR or other human rights groups, to monitor ongoing cases against police officers.
Eleazar, according to veteran journalist Dave Veridiano, has a reputation of being open to suggestions. Veridiano, who has covered the police beat even before the PNP was established in 1991, has monitored Eleazar since his stint as chief of the Quezon City Police District (QCPD).
"Nu'ng nasa Quezon City Police District siya, 'pag may reklamo ka, pakikinggan niya 'yung reklamo and sasabihin niya ang posibleng gawin (While he was in QCPD, if you have complaints, he will listen and suggest) to investigate the matter)," Veridiano told Rappler.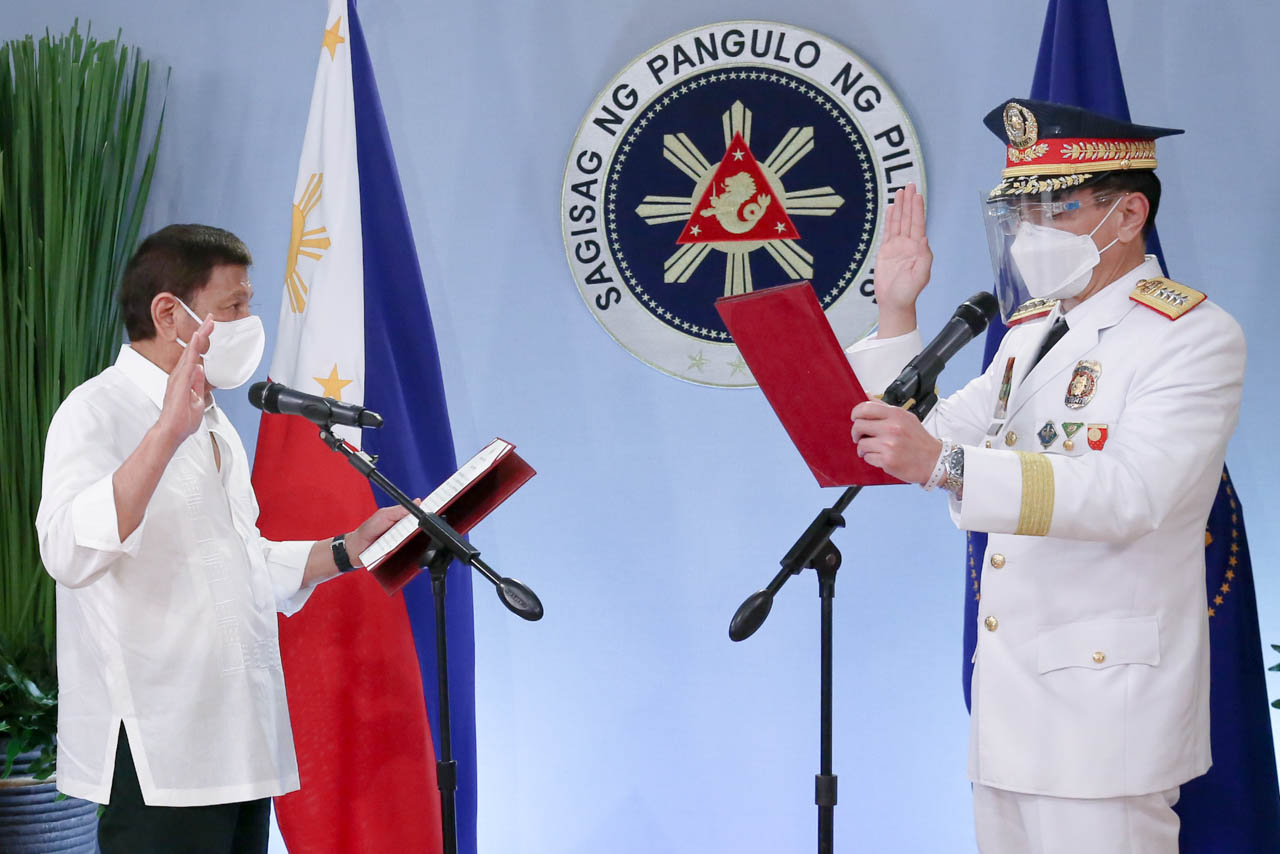 PNP insiders also told Rappler that Eleazar is a strict but very approachable leader who hates erring cops.
A police colonel who has worked with Eleazar in NCRPO said he will likely be tough against erring policemen. He described Eleazar as a leader "particular with discipline" but very aggressive in punishing erring policemen.
Another retired police brigadier general who worked closely with Eleazar in Camp Crame described him as a "change driver" because of his professionalism.
Ensuring clean elections
Eleazar leads the PNP at a crucial time, half a year before the 2022 presidential elections, which observers expect to be hotly contested.
During the elections, the police force plays a vital role in ensuring peace and order.
Aside from law enforcement duties, the PNP, along with the military, is mandated to provide personnel, transportation, and vehicles during the elections as the Commission on Elections (Comelec) may require.
That's why historically, politicians tap the police's influence during this period.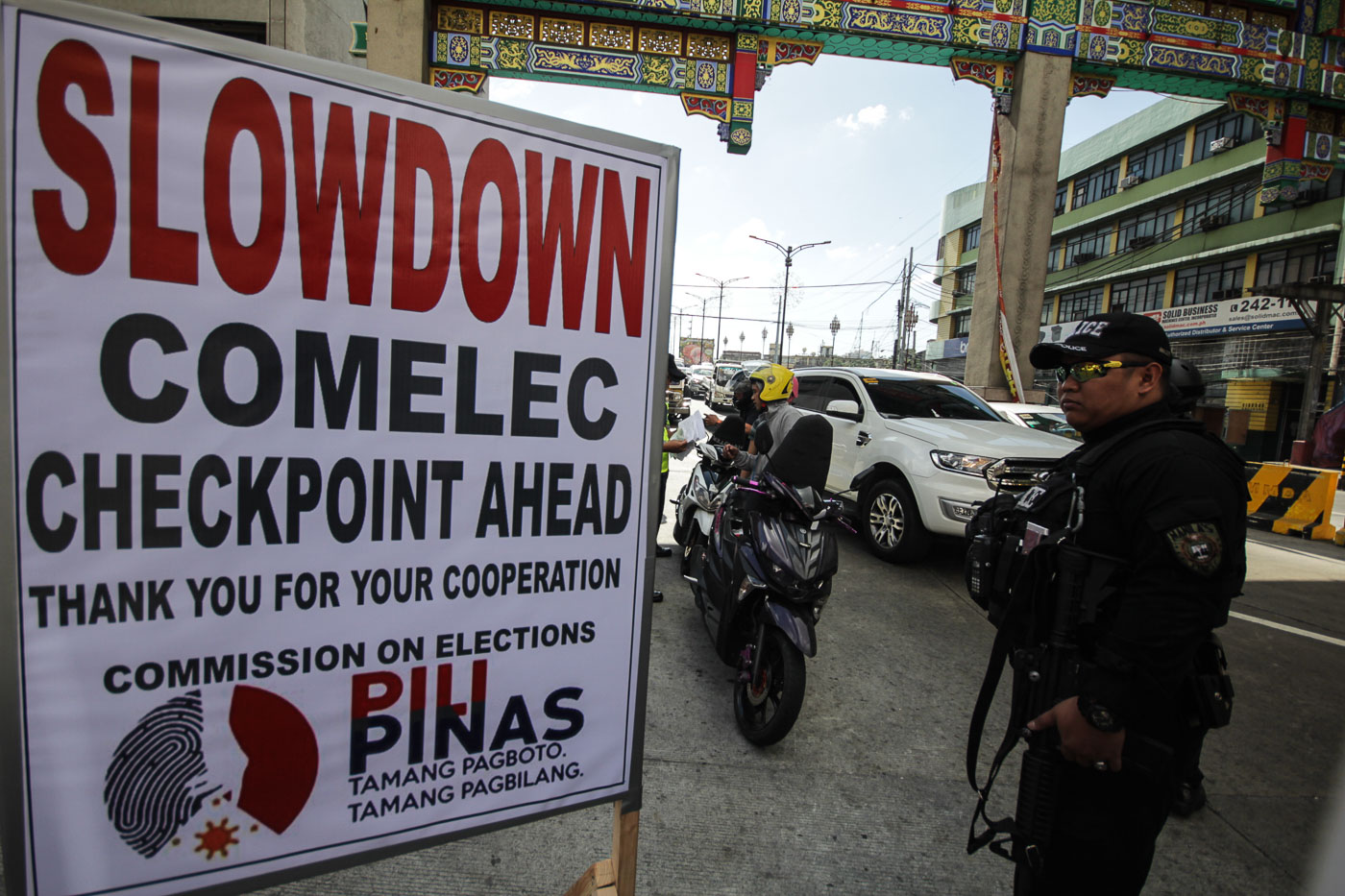 "Sa loob ng 20 years, ang influence ng PNP chief ay nagagamit sa elections. Halimbawa sa isang probinsya, kung kakampi ng administration, hihigpitan din ang security para hindi makapanggulo ang goons sa lugar na 'yun. Kung kalaban naman ang nakaupo, luluwagan para magulo ang eleksyon," Veridiano said.
(In the past 20 years, the PNP chief's influence has been used during elections. For example in a province, if the sitting official is an ally of the administration, the police will strengthen the security to ensure that goons in the area won't cause trouble. If not the sitting official is not, the police will loosen the security.)
Veridiano added that since the police are in charge of security, they often do favors for the politicians who are pro-administration by providing extra security for them, while being extra strict to the opposition.
This was exemplified in the 2004 presidential election, when then-president Gloria Macapagal-Arroyo was involved in the "Hello, Garci" scandal. At the height of the controversy, then-PNP chief Hermogenes Ebdane Jr played a big role in allegedly tolerating the accused officials. Ebdane was accused of hiding then-elections director Virgilio "Garci" Garcillano and facilitating his escape to Singapore.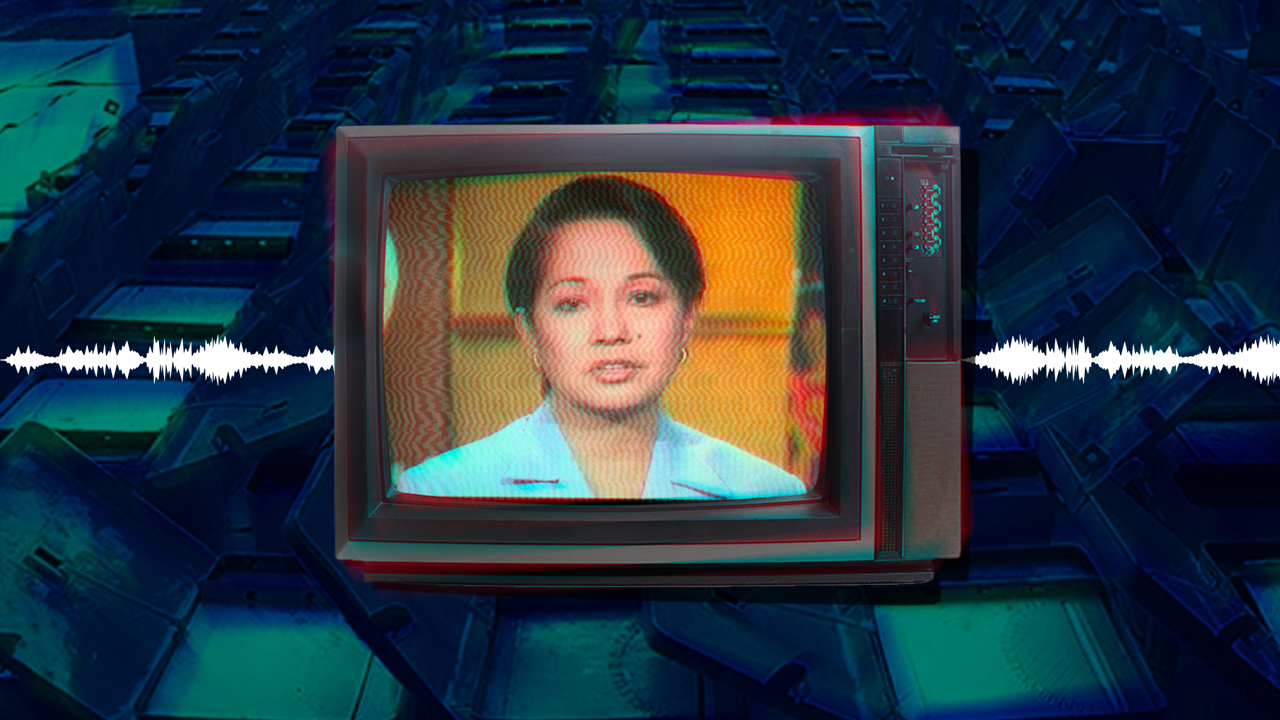 Roland Simbulan, a political analyst, also said the PNP has a history of being used by politicians for personal gain.
"Past presidents and the current president have tried to politicize the PNP to serve their personal and narrow political ends, even at times using it to violate the people's constitutional and democratic rights – both civil and political," Simbulan told Rappler.
That's why according to lawyer Rona Caritos of the Legal Network for Truthful Elections (Lente), an election watchdog, Eleazar faces a big challenge in maintaining the independence of the police from the administration and politicians especially during the election period.
Caritos said that the PNP should ensure that both the administration and opposition candidates will be secured during the filing period. In this way, they won't be identified as biased or regarded as protectors of certain groups.
"It's very good if the PNP chief is professional because it contributes to the credibility of the electoral process. However, if the PNP chief is someone with a controversial background, it has an effect because people become less confident," Caritos told Rappler.
Humane law enforcement
In his 6 months as PNP chief, Eleazar also said he will continue the police's fight against illegal drugs, insurgency, and implementation of health protocols.
As for the attacks on activists, Veridiano said Eleazar shows leniency toward progressive leaders, that's why the police's crackdown against activists might be more diplomatic and in line with legal procedures.
"As an observation sa QCPD, wala akong namonitor na ginawa niya against activists or students unlike na naririnig na ginagawa ng ibang officers," Veridiano said. (As an observation in QCPD, I never monitored an incident he did against activists or students unlike incidents we've heard from other police officers)
"'Wag naman sasaktan,' iyan ang bukambibig niya…. Nag-iisip siya at alam niya ang dapat ikilos," he added. ('Don't hurt them,' that's his order. He thinks and knows what to do)
The new PNP chief also vowed that cops will not resort to any form of harassment, including red-tagging, in continuing the government's fight against insurgency. He also said he ordered cops to avoid red-tagging in their public statements.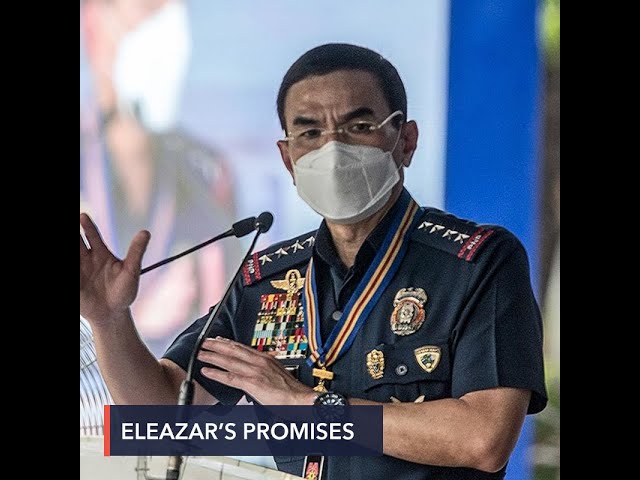 When he served briefly as OIC PNP chief in March, Eleazar ordered the relief of Lieutenant Fernando Calabria Jr., the police intelligence chief of Calbayog, Samar, for asking a local court for a list of lawyers of alleged communists.
"We are trying to gain back the trust and respect of the people," Eleazar said in one of his first interviews.
He has 6 months, and the clock is ticking. – Rappler.com