The President reads his eldest daughter's defense of him on Facebook and says his feisty daughter knows how he thinks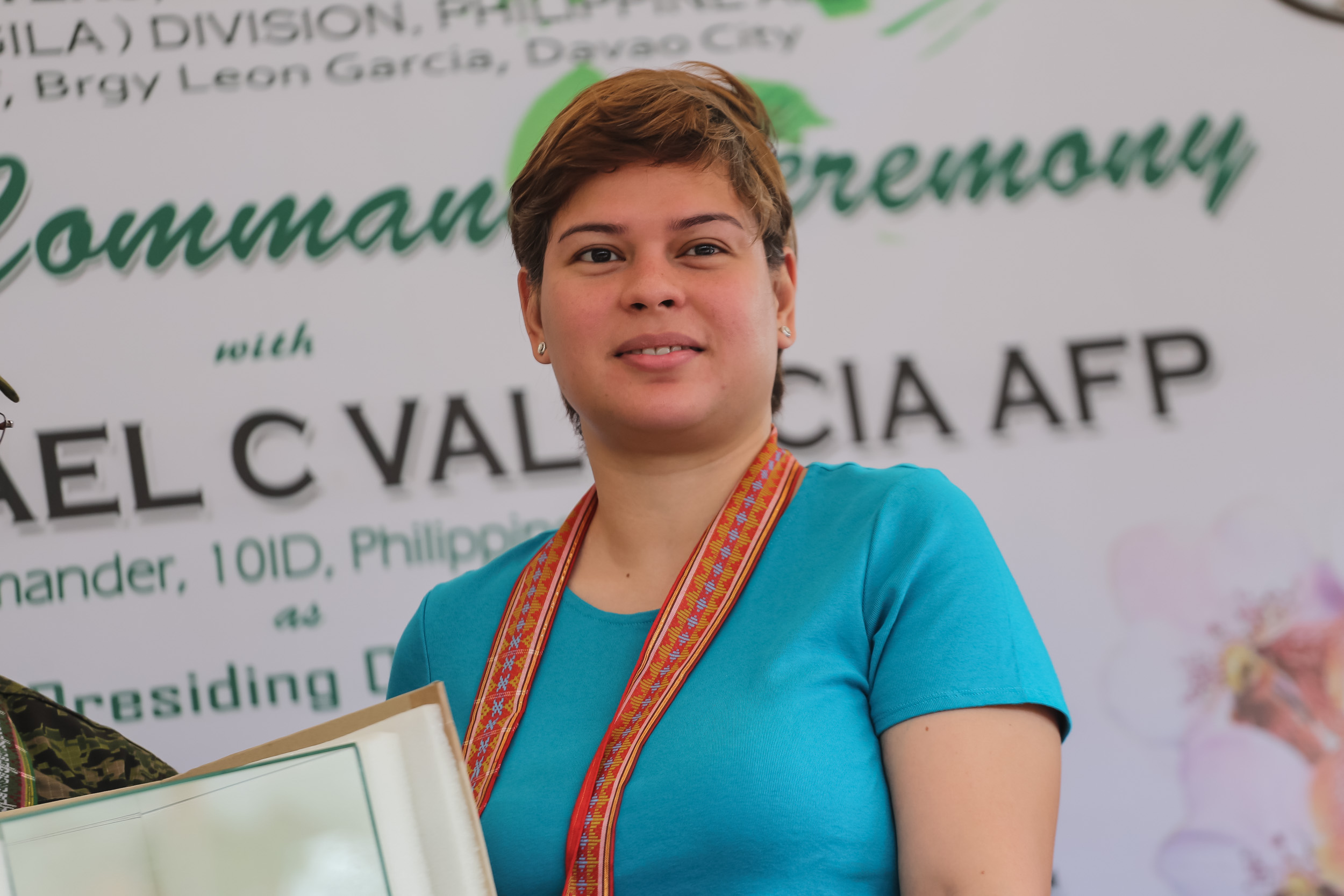 President Rodrigo Duterte and his daughter Davao City Mayor Sara Duterte-Carpio may not see each other that often and may even disagree with each other on certain issues, but when it comes to recent remarks by Lingayen-Dagupan Archbishop Socrates Villegas, they see eye to eye.
Sara came to her father's defense on Friday, February 24, when she felt he had been alluded to in Villegas' letter condemning the "raping" of the EDSA People Power Revolution.
Her passionate response did not go unnoticed.
Later that day, the President said he read Sara's message to Villegas on Facebook.
"Because of Soc Villegas' statements, Inday beat him up. I read it on Facebook," he said in Bisaya during the turnover of a drug rehabilitation facility in Samal Island.
Duterte then described, in an almost proud tone, his feisty daughter.
"Grabe si Inday ka-sarcastic. Maldita nang bayhana na. Mao na imong engkwentruhon, na (Inday is really sarcastic. That woman is sassy. Careful if you confront her)," he said, to the amusement of his audience.
He observed how his eldest daughter seems to understand how he thinks.
"My daughter will really take after the drift of my mindset, my paradigm," said Duterte in a mix of Bisaya and English.
It's not the first time the President has spoken of Sara in his public speeches.
Back when he was still campaigning for the presidency, he would often tell his audience about how Sara once punched a sheriff who insisted on demolishing houses in Davao City.
Then as in now, Duterte spoke admiringly about his daughter's fighting spirit.
Sara admits that she, her siblings, and their mother Elizabeth Zimmerman don't see President Duterte often. In fact, she has said they only expect to see him on Christmas Eve.
But a friend close to the family has said that, despite this, Duterte's grown up children still come to their father's aid when times get tough.
Despite defending her father, Sara remains the critical eldest daughter.
At the end of her message to Villegas, she said the archbishop cannot call her biased since she is "not a fan of President Duterte." – Rappler.com