This is AI generated summarization, which may have errors. For context, always refer to the full article.
After former president Gloria Arroyo's demotion in the House ignites rumors of a divided chamber, political parties simultaneously issue statements reiterating their support for Speaker Martin Romualdez
Press releases bombarded House reporters' chat groups on Thursday, May 18, coming from key congressional leaders who wanted to express their support for Speaker Martin Romualdez.
The development comes a day after his mentor and party mate, former president Gloria Macapagal Arroyo, was stripped of her post as senior deputy speaker.
Her apparent demotion – exact details of which remain unclear – ignited rumors of a divided chamber, and gossips that it was meant to stop any threat to Romualdez's leadership.
So is Romualdez conducting a loyalty check?
Romualdez's office remains tight-lipped on the shakeup, but the people who directly benefited from the move have broken their silence.
Newly elected Senior Deputy Speaker (SDS) Dong Gonzales, who replaced Arroyo, made no mention of the former president in his first statement since the plenary session on Wednesday, May 17, but thanked the House leadership for his new title.
"As a loyal member of the majority, I will always support the Speaker and will continue to work for the benefit of my constituents in the 3rd District of Pampanga and of my kabalen in the province," Gonzales, referring to Arroyo, said in a statement released past 4 pm on Thursday.
His party PDP-Laban also expressed its commitment to the House supermajority led by Lakas-CMD, of which Romualdez is president.
"The election of Representative Gonzales shows the strong ties and cooperation between the Speaker's party Lakas-CMD and PDP-Laban in serving the Filipino people," Representative Jose Alvarez, national president of PDP-Laban, said in a separate statement sent past 5 pm Thursday.
Nacionalista Party (NP) echoed that messaging in a separate statement released in the same hour.
"The Nacionalista Party expresses its unequivocal support to the leadership of Speaker Martin Romualdez of the House of Representatives as we remain fully committed to the administration of President Ferdinand Marcos Jr. to its vision of a united and prosperous nation," House Deputy Speaker and NP spokesperson Camille Villar said.
Even House Minority Leader Nonoy Libanan welcomed Gonzales' promotion. "Representative Gonzales will be a huge asset to the House leadership in his new capacity," he said.
"We reiterate our full support to the leadership of Speaker Martin Romualdez, who has ably steered the House in delivering unprecedented accomplishments less than a year in our terms," Libanan added.
What we know so far
The circumstances that led to Wednesday night's shakeup in the deputy speakership remains murky.
During the final minutes of the plenary session in a hall that lacked physical quorum, the House leadership moved to replace Arroyo with Gonzales.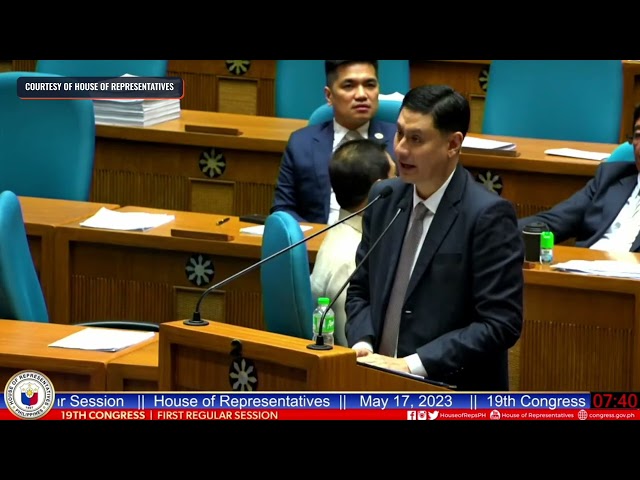 Arroyo remains a regular deputy speaker, but no longer carries the "senior" title that distinguishes her from eight other deputy speakers.
Minutes after the session ended, House Majority Leader Mannix Dalipe issued a statement, saying the move was meant to "unburden" Arroyo of "heavy load" that comes with being senior deputy speaker.
But while it is clear that a deputy speaker – the House's second highest ranking official – presides over plenary sessions in the absence of the House speaker, among other tasks, a senior deputy speaker does not have extra responsibilities, based on House rules, and is an honorary title at best.
Adding mystery to the post-switching was Arroyo's terse reaction to the demotion on Wednesday night.
"It's the prerogative of the House," she said.
Arroyo and Gonzales are close allies. Gonzales was among the guests of Arroyo during her Christmas party with reporters in December.
Gonzales is from PDP-Laban, which was the ruling party under the administration of former president Rodrigo Duterte.
Arroyo, meanwhile, is chairperson emeritus of Lakas-CMD, the political party vehicle behind the successful vice presidential campaign of Sara Duterte.
Speaker Romualdez is a mentee of Arroyo. A day before her demotion, the two were pictured attending an oath taking ceremony for a new Lakas-CMD member.
The rumors of instability in the House come just two months before President Marcos' second State of the Nation Address (SONA).
Arroyo, a savvy political operator, orchestrated the ouster of Pantaleon Alvarez as House speaker on the day of the SONA in July 2018, during the Duterte administration years. – Rappler.com