This is AI generated summarization, which may have errors. For context, always refer to the full article.
Here's a copy of President Rodrigo Duterte's Proclamation No 572 voiding amnesty granted to Senator Antonio Trillanes IV and ordering the military and police to apprehend him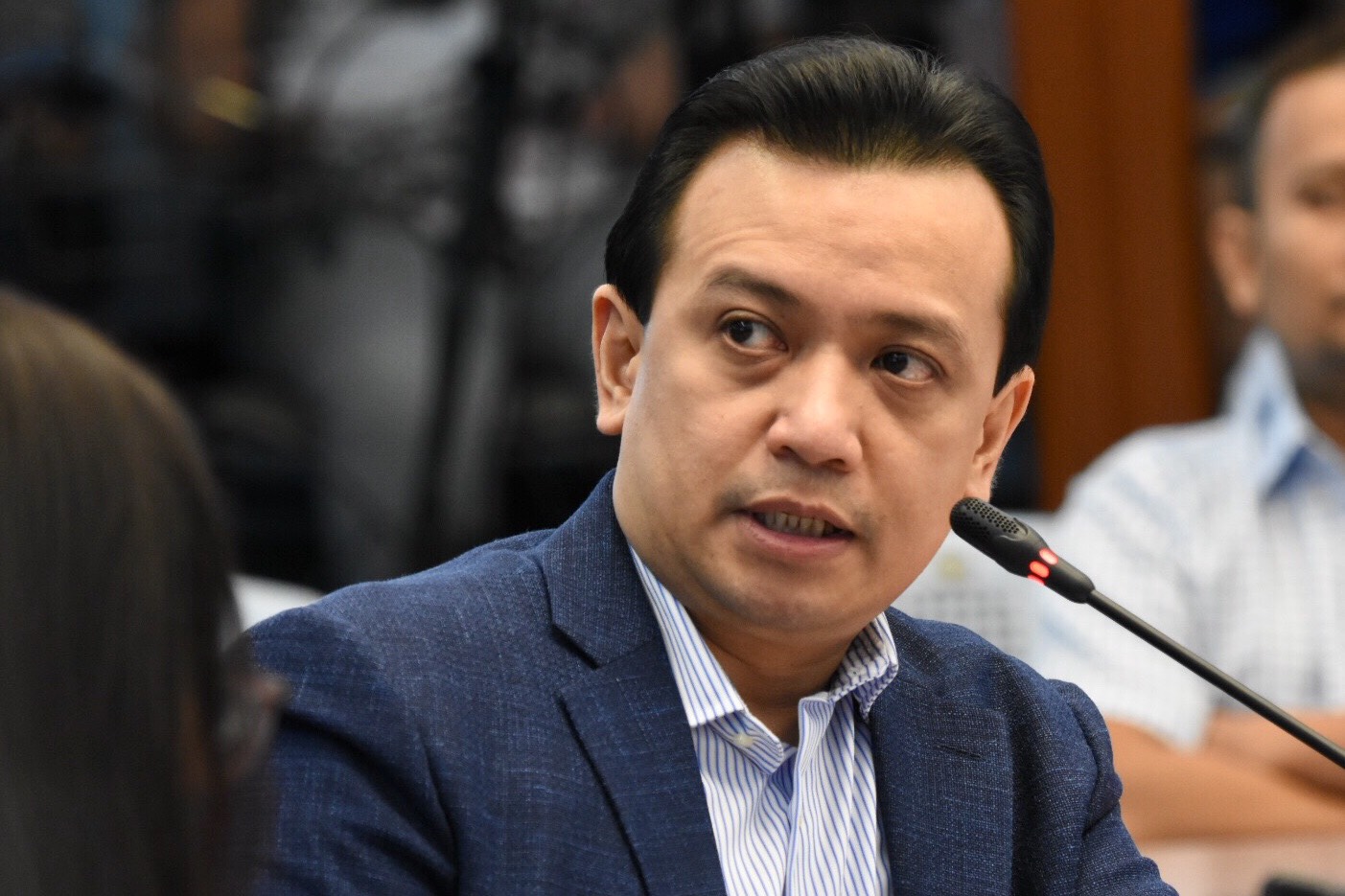 MANILA, Philippines – Malacañang sent reporters a copy of Proclamation No 572 at around 1:30 pm on Tuesday, September 4, hours after it had been published in a newspaper.
The proclamation states that the amnesty granted to Senator Antonio Trillanes IV during the administration of Benigno Aquino III was "void ab initio" or invalid from the beginning as the senator supposedly failed to comply with two requirements for the granting of amnesty: (1) application for amnesty and (2) admission of guilt.
The document also orders the military and police to apprehend Trillanes and bring him to a detention facility.
A certification, dated August 30, 2018, from the Armed Forces of the Philippines, states "there is no available copy" of Trillanes' application.
There was, however, media coverage of Trillanes applying for amnesty, along with other military personnel, who participated in the 2003 Oakwood mutiny and 2007 Manila Peninsula siege.
A day after the AFP certification, Duterte signed the proclamation. Malacañang on Tuesday insisted that Duterte's amnesty revocation is not colored by politics but was just the President's fulfillment of his duty to uphold the rule of law.
Trillanes is among the President's most vocal critics in Congress. Another fierce critic, Senator Leila de Lima, is already in jail over drug charges also initiated by the administration. – Rappler.com
Follow the developments here: