Isko Moreno spearheaded numerous housing projects during his time as Manila mayor, and the former Tondo scavenger plans to replicate that on a national scale if he wins the presidency
When Manila Mayor Isko Moreno launched his bid for Malacañang on Wednesday, September 22, the veteran local official made clear that providing affordable housing for poor Filipinos would be among his top priorities.
"Kapag sinabi ko pong pabahay, hindi 'yan drawing, nakatayo na po.
Madaling magkama-kamada ng mga pangako. Mas mahirap ang gumawa ng pala-palapag na murang pabahay," Moreno said.
(When I say housing projects, these are not empty words, I get it done. It's easy to promise, but it's difficult to make low-cost housing a reality.)
It's not difficult to guess why Moreno specified housing development among his platforms. The mayor has a rags-to-riches story – he used to live in the slums of Tondo as a scavenger, before he had a breakthrough in the entertainment industry and then found success in the world of politics.
Followers of Moreno may also be aware that among his inspirations in politics is Singapore's Lee Kuan Yew. In his past speeches, he had vowed to emulate the public housing success of Singapore.
In fact, his third city address as Manila mayor in July became an avenue for Moreno to boast about his three housing programs. Two months later, that number has increased.
Below are the housing projects in Manila under Moreno's leadership.
1. Basecommunity
Broke ground in December 2020
Project completed in July 2021
The Basecommunity is Manila's in-city horizontal public housing project in Baseco, Port area. The property has 229 two-story, 42 square-meter housing units, and each has two bedrooms, a dining room, a kitchen, a bathroom, and a living room.
The townhouse-style units have already been awarded to some 229 families, most of whom were victims of a fire that broke out in the area in February 2020. They would have to pay a monthly fee of around P2,000.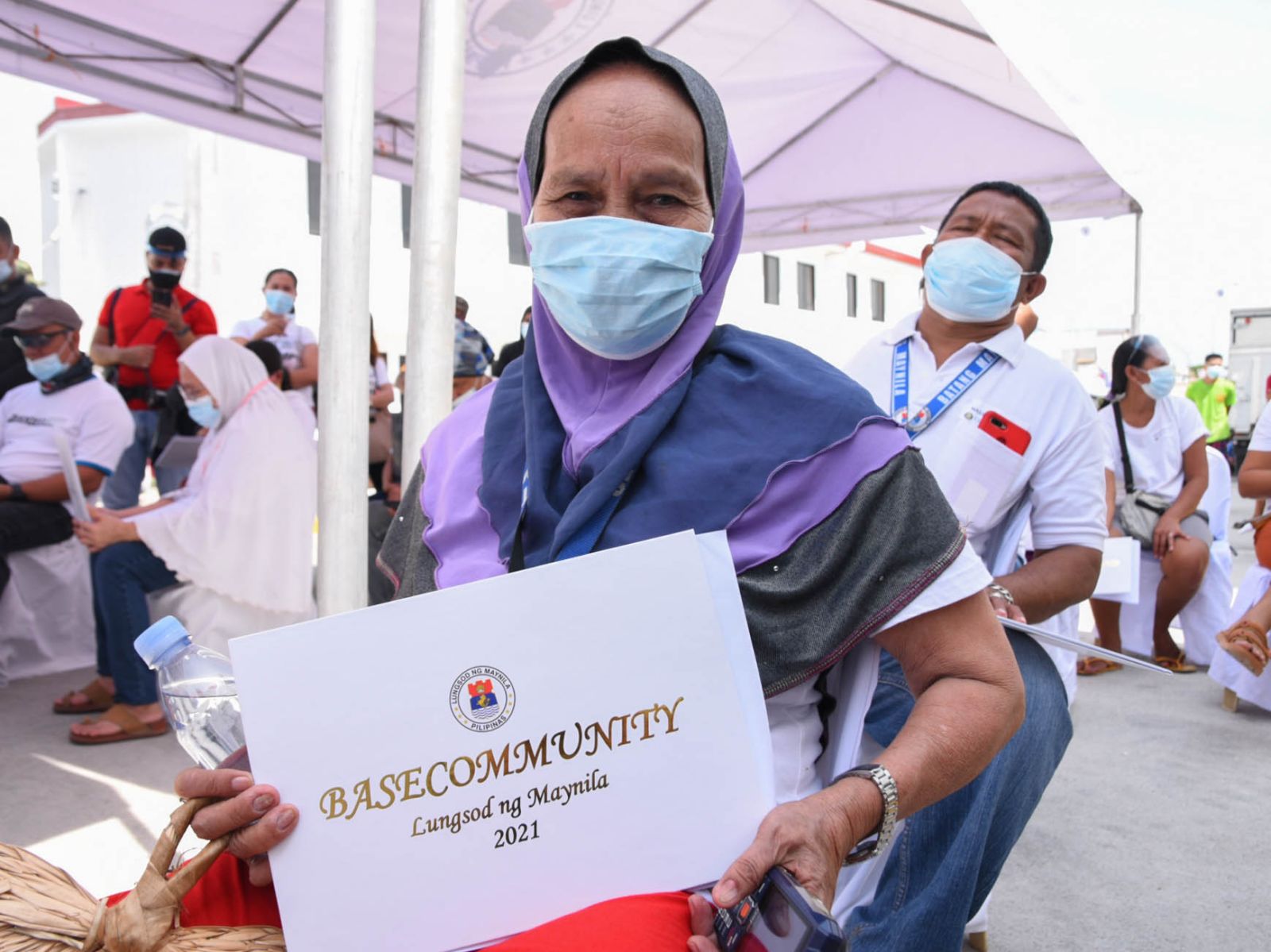 In September, Moreno said that Phase 2 of the project will also be built.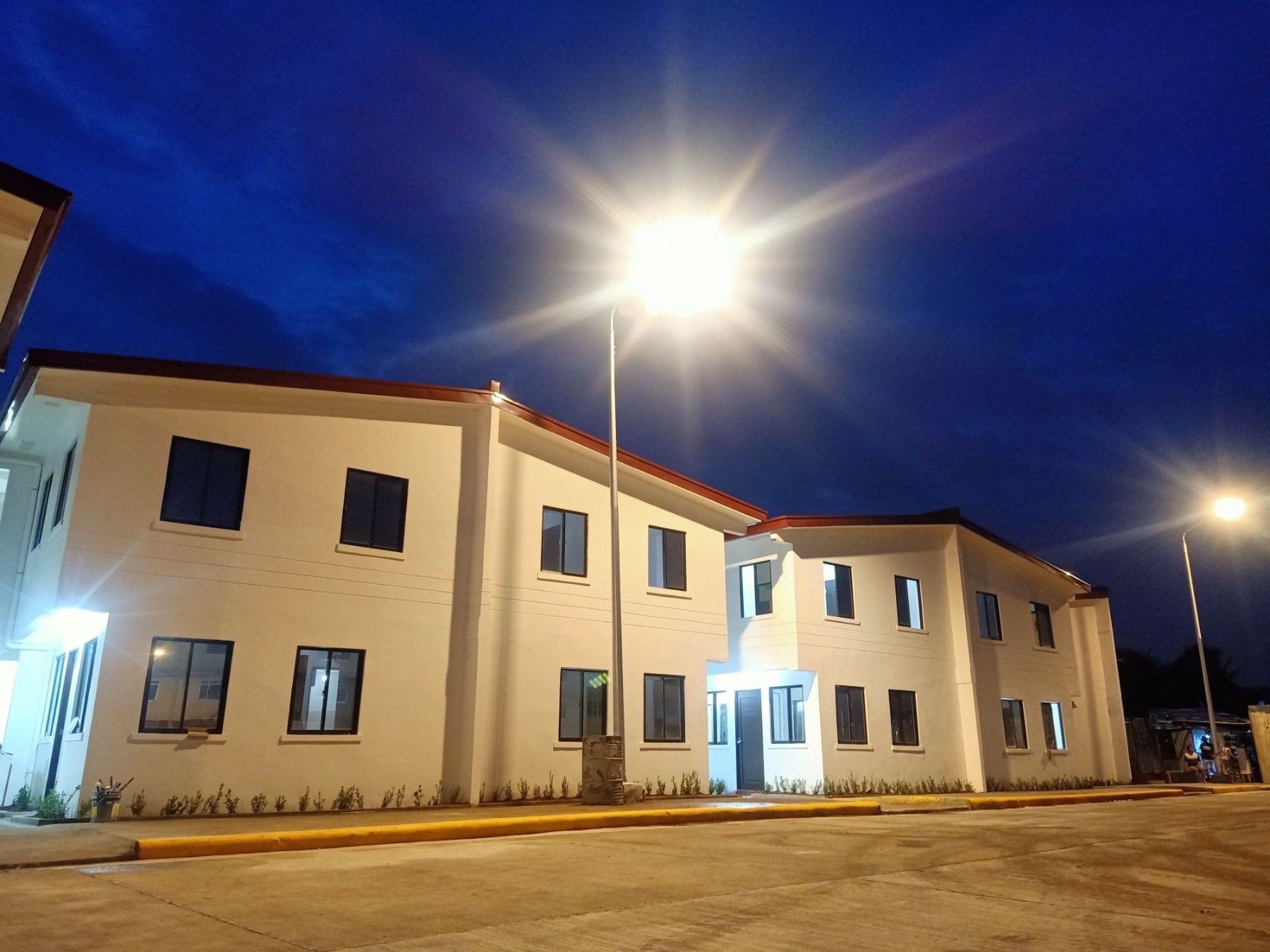 2. Tondominium 1 and 2
Broke ground in June 2020
Target completion before end of 2021
The two ongoing projects are situated in Tondo, one of the most densely populated districts in the Philippine capital, and Manila's largest slum.
The two residential buildings have a combined total of 336 two-bedroom apartment units, each with a size of 44 square meters.
The city government previously said part of a P5-billion loan was used to fund the housing development projects.
3. Binondominium
Broke ground in July 2020
Target completion by January 2022
Binondominium is a P401-million project that seeks to build a 15-story residential building along Delpan Street in Binondo for informal settlers.
Each 40-square meter unit would have two bedrooms. Some 126 families are expected to benefit from the housing project, the city government said.
4. San Lazaro Residences
Broke ground in August 2021
Moreno said 382 families will have a new home in the San Lazaro Residences property.
The ambitious vertical housing project targets to build 382 units, 132 parking slots, a swimming pool, a health center, and a public health laboratory.
5. Pedro Gil Residences
Broke ground in August 2021
The Pedro Gil Residences is a 20-story building in San Andres Bukid, which will also cater to informal settlers in the capital. There will be 309 residential units, a health center, and a swimming pool.
6. San Sebastian Residences
Broke ground in September 2021
Quiapo will soon see the rise of a 20-story residential building after the city government kicked off the construction of the San Sebastian Residences.
The low-cost housing project will have 243 residential units, each with a size of 40 square meters.
Manila's three latest projects – the Pedro Gil Residences, the San Lazaro Residences, and the San Sebastian residences – materialized after Moreno received a P10-billion loan from the Development Bank of the Philippines to finance the said housing development programs, as well as the construction of three schools.
No easy task
Providing low-cost housing to millions of impoverished Filipinos is no small goal, and it remains to be seen whether Moreno can replicate his program on a national scale, should the voting population elect him as president next year.
But Moreno, who knows what it was like to live in one of the world's largest slums, has constantly asserted he is up to the task.
"We will not stop. We will put a roof over people's heads…. We will give them homes," he once said. – Rappler.com