(1st UPDATE) A geologist who's been working in the field for almost seven decades is still betting on humanity's ability to love and endure to save the Earth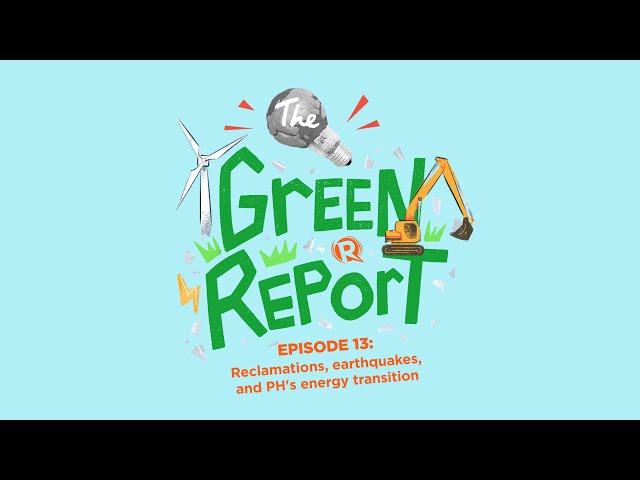 (Editor's Note: This article has been updated to remove paragraphs about the subject's sentiments on particular officials or agencies, which we may have misconstrued.)
MANILA, Philippines – Kelvin Rodolfo's lifelong devotion to the field of geology started at the University of the Philippines in Diliman, Quezon City, when, as a young man "too young to be serious," he took a geology class. 
The class was taught by a "very dynamic" professor, who "made the subject live and breathe." After that class, the rest of his life followed. "This is what I want to do," he said.
That was around 70 years ago. Since 1966, he's been teaching at the University of Illinois Chicago in the United States. Visiting the Rappler newsroom for the first time one afternoon in March, he ate dory and saffron cream pasta from a nearby cafe first before the interview, since landlocked Illinois is perennially wanting for seafood.
Now he's back in the Philippines – his homeland that elected the son of a former president Rodolfo and his peers watched get ousted. For Rodolfo, there's a lot to unpack about witnessing another Marcos get elected into power and hearing talks about reviving the Bataan Nuclear Power Plant. He lost steam mid-sentence, drank water, and asked for a break.
"Mahirap tumanda talaga (It's really hard getting old)," he said.
Sitting on a black sofa in the studio at 2 pm, with Pasig City's high-rise buildings in the background, Rodolfo admitted getting surprised by the abundance of towers in the capital where the West Valley Fault line runs.
He turned to the worst-case scenario: "Kung halimbawa, magka-7.2, maniwala po kayo, 'yung nakikita nating nangyari sa Turkey, hay nako, this will be even worse."
(If, for example, we experience a magnitude 7.2 earthquake, Metro Manila will suffer worse consequences than what happened in Turkey.)
Frustrated, he didn't mince words about the government's insistence on reclamation projects and neglect of the resilience of city buildings. People can check for disaster and damage insurance, he said. They can prepare Go Bags. They can also speak out. But once the Big One comes, he said, "Kanya-kanya na (To each his own). You have to take care of yourself, and you have to take care of your family. And that's basically what it boils down to."
There's an air of exasperation when talking about how leaders are failing to listen to sound science. It is also a source of worry for Rodolfo when thinking about the next generation of Filipino scientists. That, and the lack of access to decades' worth of data on Philippine disasters.
"It's very hard to be a young person who wants to be a scientist in a country where science is ignored and denigrated," he said. "Because sometimes, the truth goes against the wishes of the powers that be." Kind of like journalists, we quipped.
With seven decades of experience under his belt, Rodolfo has met a lot of interesting individuals, many of whom are now working in key positions in the government.
We asked him about Rolly Peña. At the mention of his late colleague's name, he smiled and recalled how they called him the "durable" geologist for having survived as an underground revolutionary in the '70s and then living to practice science until his death in 2018.
When you've seen the years go by the way Rodolfo did, one has a choice between getting soured by the impossibility of things or sticking to hope. Rodolfo chooses the latter. He believes in humanity's extraordinary capability to love and endure despite a warming world.
It's very hard to be a young person who wants to be a scientist in a country where science is ignored and denigrated. Because sometimes, the truth goes against the wishes of the powers that be.

kelvin rodolfo
"People who love science, who love nature despite all of the obstacles, should keep on doing that," he told us. "Follow your heart's desire."
And follow he did, despite the world turning on scientists, journalists, and all who seek to tell the truth. Then the veteran geologist gave another indispensable advice to the youth before the interview concluded: Find your soulmate.
"To suffer is to live. But I will tell you: I have been in a love affair with my best friend and soulmate for 51 years. And that makes up for everything."
To which, in true Rappler fashion and as the cameras were rolling, we could only say: "Sana all." – Rappler.com