This is AI generated summarization, which may have errors. For context, always refer to the full article.
There was a time when Manny Pacquiao enjoyed beating his opponents up. Trainer Freddie Roach is trying to mentally condition his fighter to enjoy hurting his foes anew.
LAS VEGAS, USA – Freddie Roach remembers the young man who walked into his Wild Card Gym with negligible comprehension of English and a heart full of ambition. His name was Manny Pacquiao, a wild-eyed 22-year-old from General Santos City, Philippines who had once held the WBC flyweight championship but whose career had grown stale due to a lack of political connections in a sport where political connections are as important as punching power. 
This was a different Pacquiao. Movie stars weren't yet so eager to take time from their busy schedules to watch him punch a leather bag. He didn't have a small militia of pastors and media personalities vying for his time and attention. He didn't have a political agenda to tend to, that affected the lives of his local constituents.
He was hungry to provide his family with the kind of life he didn't have, growing up in a small provincial city plagued by poverty and civil strife. 
The team was comprised of Roach, Pacquiao's best friend and confidante Restituto "Buboy" Fernandez, and a former heavyweight contender turned strength coach Justin Fortune. This small, unassuming group directed Pacquiao on one of the most violent, awe-inspiring years the sport had witnessed over the last half century, earning him a record 8 world titles in the process.
First came his challenge of IBF super bantamweight champion Lehlohonolo Ledwaba, a celebrated South African whom many saw following in the footsteps of Azumah Nelson as the next great African fighter to take America by storm. Pacquiao must've not gotten that memo as he stormed him from the opening bell, breaking his nose and knocking him out in 6 rounds.
Seven of his next 9 opponents failed to make it to the final bell, including Marco Antonio Barrera in 2003, who was rated among the top 5 fighters in the world pound-for-pound at the time. After Pacquiao dropped Barrera twice, Barrera's trainer stepped onto the ring apron and rescued his beaten ward from the vicious Pacquiao assault.
He had the smile of a child and the instincts of a serial killer, and America loved it.
"When he first started knocking people out he really enjoyed it," said Roach. "It's a great feeling when you hit someone with the perfect shot and knock him out."
There was no hint of the mercy or compassion that Roach and camp blame for Pacquiao's drought of knockouts that have led to a wane in his popularity in recent years. Roach isn't oblivious to it; he says that Pacquiao's rage began to fade following his 2008 drubbing of David Diaz when he won the WBC lightweight title.
During the Oscar de la Hoya bout 5 months later, Roach had to implore his fighter to keep up the ruthless pounding he was dishing to the faded star, reminding him that hurting people is part of his job.
(RELATED: Why Pacquiao should be worried about the Bradley rematch)
The introduction of Pacquiao's compassion coincided with the burgeoning of his inner circle and immersion into religion, and it has only gotten progressively worse. Pacquiao, who once captured the imaginations of boxing fans around the world with his breath-taking exhibitions of violence, has not scored a knockout in his last 7  bouts.
"It goes back, he's always been a very religious person and the religion goes deeper now than it used to be," said Roach. "And I think that's where all the compassion comes from, but as I told him in the Bible there's a lot of violence. This is a sport that God doesn't control, you control it." 
As a way to combat the bane of Pacquiao's (53-5-2, 38 knockouts) professional existence (compassion) before his rematch with WBO welterweight titleholder Timothy Bradley (31-0, 12 KOs) this Saturday, April 12 (Sunday PH time), Roach has introduced Bible verses to reignite his mean streak the same way they had drained it.
"I told him in the Bible there's a lot of violence. This is a sport that God doesn't control, you control. I try to just talk sense to him about not being compassionate but obviously I haven't gotten through to him because he still was a little compassionate in the last fight (against Brandon Rios) and he seems a little bit more fired up for this fight but I can't guarantee that if he hurts him he'll finish him."
A reason to fight
And it isn't just about maintaining his marketability, it's about self-preservation. Did Juan Manuel Marquez show Pacquiao mercy when he knocked him unconscious for several minutes in December of 2012, rendering him in a state as close to a simulation of death as one healthy human can experience? 
Or how about the dozens of opponents he has faced in his nearly 20-year career who have heaped head shot upon head shot on him, which may or may not have led to neurological issues that plague many a boxer later in life? Did they show him mercy?
Do you think Bradley, whose life was ruined by the backlash he received following his controversial win over Pacquiao in 2012, will show Pacquiao mercy?
Pacquiao's taste for mercy began in church; that's exactly where it belongs.
"He doesn't feel the need to hurt people as long as we win the fight," said Roach. "I told him we can't do that because if you knocked out Marquez a round earlier, him getting knocked out wouldn't have happened." 
There are early suggestions that Roach is getting to Pacquiao with his psychological tactics. Pacquiao hasn't been laying off sparring partners when they're backed into the ropes as he had done in the past. Instead, he's following up with left crosses and body shots that can make a mortal beg for mercy.
"He's really hungry, he loves the sport," said Roach. "When he starts imitating Bruce Lee in the ring and he does the basketball, I know he's tired of training and ready to fight. I like what I see because we've always had good results when he does stuff like that."
One incident in particular has Roach walking with a bit more swagger on his way to interview engagements. One day, while Pacquiao and Roach were finishing up on the pads, Pacquiao told him something that reminded Roach of the terror that HBO commentator Larry Merchant once likened to "a typhoon coming across the Pacific." 
"He told me one day, 'When I hurt him, this is the combination I'm going to finish him with.' He's never said that before. I was so happy that I heard that come out of his mouth and not mine. I don't think he's going to have as much compassion in this fight as he's had in the past." – Rappler.com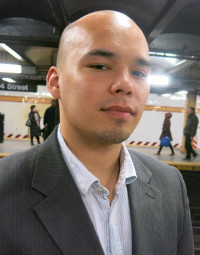 Ryan Songalia is the sports editor of Rappler, a member of the Boxing Writers Association of America (BWAA) and a contributor to The Ring magazine. He can be reached at ryan@ryansongalia.com. An archive of his work can be found at ryansongalia.com. Follow him on Twitter: @RyanSongalia.