'I'm very excited to start touring the world again,' says former WWE champion Drew McIntyre, noting he was supposed to be in the Philippines in 2019
Former WWE champion Drew McIntyre has made it clear that once his promotion goes back to live touring this July, Manila is set as one of his dream destinations for showcasing his craft.
Before any fans think this is nothing but lip service, the 36-year-old wrestling superstar revealed why this is so in a Philippine media roundtable on Thursday, July 8.
"I'm very excited to start touring the world again. I know I was supposed to be in the Philippines in Manila in 2019, and I got an injury," said the Scottish superstar.
"I was so disappointed because I've never been before, so I can't wait to be there live. That's certainly on my list of goals."
True enough, McIntyre was sidelined with an undisclosed surgical procedure last September 11, 2019, just nine days before the Manila house show at the Araneta Coliseum.
McIntyre's presence would have made a stacked card back then even more star-studded, as Filipino fans were already treated to matches from current Universal Champion Roman Reigns, former WWE champ Kofi Kingston, and living legends like Daniel Bryan and Shinsuke Nakamura.
If international borders loosen up further, and live audiences are again allowed back in Philippine arenas, McIntyre would like to go all out for his long-delayed debut, and arrive with another world championship to his name.
"I've always heard the cool stories from everybody on the roster, and I'm so freaking jealous that I've not been there. But I'll be there eventually. Hopefully, I'll have that title in my hands," he said.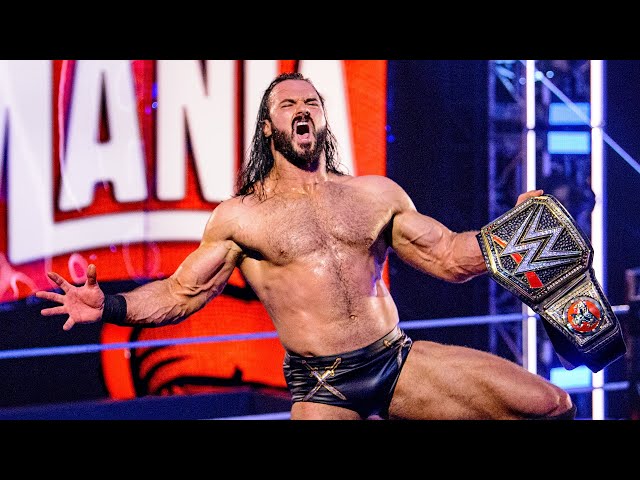 The two-time WWE champion will have another shot to reclaim lost glory on Sunday, July 18 (Monday, July 19, Manila time) at Money in the Bank, only the second-ever event in the 16-month "pandemic era" to allow live audiences. (READ: How to watch WWE NXT, Raw live in the Philippines)
McIntyre has also been the 2020 Royal Rumble match winner, a one-time NXT Champion, one-time Intercontinental Champion, and had three total world title reigns across Impact Wrestling and his home country's Insane Championship Wrestling (ICW). – Rappler.com