In command of their destiny through draft picks and potential trade packages, Steph Curry and the Warriors can gain plenty of support in their bid to contend again
Take the time to remember the history of past NBA dynasties and realize how uniquely situated the Golden State Warriors are as of this moment.
The Warriors – fresh off a season where they had a record of 15-50 and finished 15th in the Western Conference – experienced a precipitous downfall from the NBA mountaintop.
Being forced to count on rookies and journeymen isn't how they wanted to continue their post-Kevin Durant life. A year-long recovery process from Klay Thompson – who suffered an ACL tear in Game 6 of the 2019 NBA Finals – wasn't ideal.
To add to their woes, Stephen Curry, their franchise cornerstone, was forced to sit out due to a broken hand. This left the Warriors with Draymond Green, their remaining star who was left to mentor and lead a team abruptly left with youth, inexperience, and a dearth of talent.
The NBA rewards its worst performing teams with the highest picks in the draft. With the current makeup of most of those teams, they have a snowball's chance in hell of changing their fortunes, unless they manage to snag a blue-chip talent or two off of college or foreign leagues.
Most teams who occupy the bottom tier are those who place all of their hopes on a talented prospect, searching for their future franchise savior in the hopes that he could become a transcendent talent.
The Warriors, despite being rewarded for their nightmare of a 2019-2020 season with the second-overall pick in the 2020 NBA Draft, aren't solely counting on potential transcendence to save them. Not when they still possess transcendence in spades.
The Warriors core and their still-open championship window
Curry is entering his age-33 season and isn't the youthful ball of fire he once was when he took the league by storm. He has an extensive injury history and his knack for taking bumps on a game-to-game basis isn't going to make him any less injury-prone.
But the greatest shooter in the history of the league still commands the kind of gravity-warping chaos that had defenses scrambling and stumbling for the past half decade.
Shooting is one skill that ages gracefully, and Curry, even if he shows some physical decline, will continue to be dangerous for the rest of the league. But Thompson's situation is different. He is coming off a serious ligament injury, one that has a history of claiming physical primes, and in some cases can virtually end careers.
The prognosis for Thompson's post-ACL injury career is a mixed bag. The league has seen what happened to the likes of Derrick Rose. On the other hand, there have also been successful comeback stories.
Zach LaVine retained his athleticism and became the face of the rebuilding Chicago Bulls. Kyle Lowry's ACL tear in college did not stop him from having a successful NBA career, one that garnered him a title with the Toronto Raptors.
There is hope for Thompson, especially since his game does not heavily rely on athleticism. He is one of the greatest catch-and-shoot players in league history, once possessing the record for single-season catch-and-shoot three-point percentage (44.4%) until Duncan Robinson surpassed him last season. He is a sublime perimeter defender, perhaps the best 3-and-D player the league has seen.
Maintaining his defensive chops is predicated on how his knee reacts post-surgery, but Thompson has had an unprecedented amount of recovery time, which will only increase the chances of him returning to his pre-injury All-Star form.
Green is an interesting case. Like Curry, he has been dogged with injuries that have taken a toll on his body. Unlike Curry, such accumulated injuries have given him the worst prognosis out of the Warriors' three-man core.
Green's brand of physical play makes him susceptible to punishment from bigger opponents, especially whenever he is counted on as an undersized center in small lineups. Years of taking bumps from the likes of Marc Gasol, Anthony Davis, LaMarcus Aldridge, and Blake Griffin have taken their toll on Green. And with the competition getting taller and bigger, Green won't be catching a break anytime soon.
Another thing going against Green: his three-point shooting. Once a respectable shooter from beyond the arc – his career high being 38.8% during the 2015-16 season – he has failed to reach even 30% shooting for the last two seasons (28.5% in 2018-19 and 27.9% in 2019-20).
Despite last season, Green is still a proven winner. He still possesses extremely high basketball-IQ on both ends of the floor, especially on the defensive end. His instinct for making crucial defensive stops will continue to be a valuable asset, and his penchant for playmaking and making the correct reads on offense will be needed, especially with defenses trying to stifle Curry and Thompson.
The championship core of the Warriors – all north of 30 years old – is still capable of winning another title. The window may be closing, with Father Time's hands itching to close it shut. But with the Warriors in command of their destiny through draft picks and potential trade packages, the core will have plenty of support in continuing to contend for further championships.
The second-overall pick and the possibilities it could bring
In a recent media call, James Wiseman, a 7-foot-1 center out of the University of Memphis, unequivocally declared that he worked out for only two teams: the Warriors and the Charlotte Hornets.
Furthermore, Wiseman believes he can be an important contributor for the Warriors and their core.
"[Playing for the Warriors] would be great because they won a lot of championships, so just being in that type of environment would be great for me," Wiseman said.
"It would create an extra push in terms of my maturity as a basketball player and just learning under Steph and Klay would be a great situation for me to be in."
Wiseman is perhaps the most interesting high-lottery prospect in the upcoming draft. He is a mystery man, having only played 3 games for the University of Memphis after being suspended by the US NCAA due to ineligibility concerns.
As a result, there has been a severe shortage of Wiseman footage for teams to parse through and evaluate him properly. The existing footage, however, paints a largely promising profile: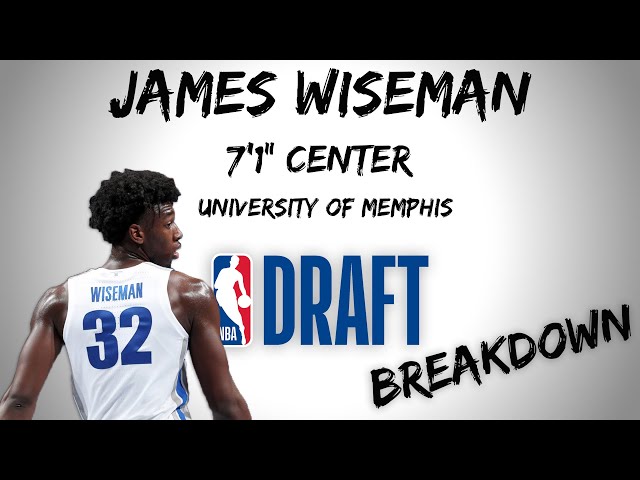 Wiseman's boundless athleticism allows him to be a vertical spacer and lob threat, the kind that thrives when most of the attention is focused on perimeter threats like Curry and Thompson.
On defense, the potential for rim protection and paint dominance might be too tempting to pass up on, especially when paired with a defensive floor general such as Green.
Wiseman's floor – that of a DeAndre Jordan type of athletic albeit one-dimensional big man – might be enough for the Warriors to contend. But it is his ceiling – a dynamic stretch-5 in the mold of Chris Bosh – that will be the kind of unexpected transcendence the Warriors will most certainly welcome with arms wide open.
(Such a ceiling is contingent on how true the reports of Wiseman's improved shooting are. Open gym practices are different from full-speed, 5-on-5 NBA games, and Wiseman still has a lot to prove in that aspect.)
Wiseman is far from being the Warriors' only draft-night option. The Hornets, who own the third-overall pick, are also reportedly keen on picking Wiseman, and a potential trade to swap places with the Warriors is still on the table. Trading one spot down could open up a slew of possibilities for the Warriors.
They can choose to shore up their wing depth in the form of Tyrese Haliburton, a 6-foot-5 wing with a 7-foot wingspan from the University of Southern California. Haliburton's combination of shooting, playmaking, and maturity might make him an attractive alternative.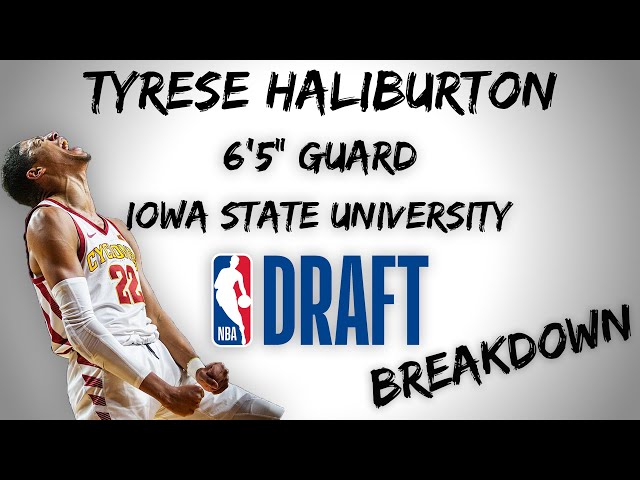 Isaac Okoro, a 6-foot-6 wing from Auburn University, is another option for the Warriors should they place value in perimeter defense and versatility. Okoro is one of the best, if not the best, wing defenders in the draft, with the knock on him being his lack of shooting.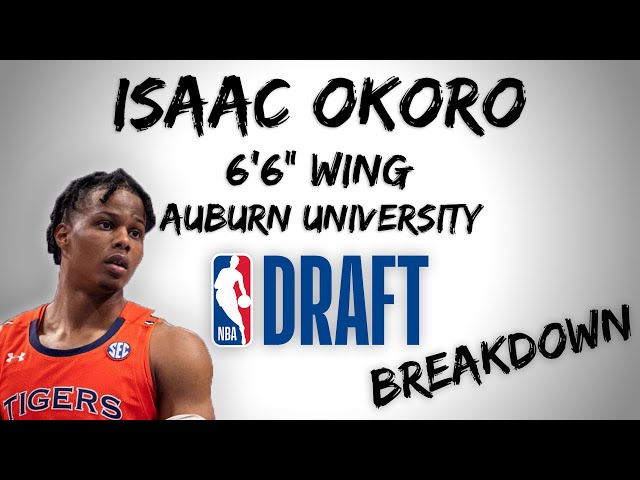 If the Warriors want the best of both worlds – shooting and defense – a dark-horse candidate would be Devin Vassell. A 6-foot-7 wing from Florida State University, Vassell shot 41.7% from three-point range during his two years of college, while also proving himself to be an excellent perimeter defender.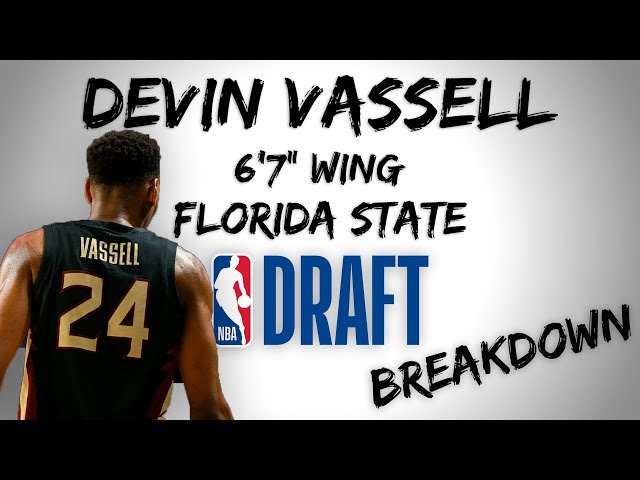 Despite the allure of the alternatives, Wiseman is still the primary target for the Warriors. He checks off several of the Warriors' needs: an athletic big man capable of two-way competency, a body to send against the behemoths of the Western Conference such as Anthony Davis and Nikola Jokic, and a blue-chip prospect who is capable of both contributing right away and having plenty of room to be groomed into a future star.
Additionally, the Warriors have other tools at their disposal, such as their $17.2 million traded player exception (TPE) created from trading Andre Iguodala. They can use it to acquire a key veteran who can immediately contribute. Names such as Rudy Gay, Kelly Oubre Jr, Eric Gordon, Aaron Gordon, and Myles Turner have all been part of rumors.
Whatever the Warriors decide to do, their window for contention in a highly-competitive Western Conference is still very much open, albeit becoming ever increasingly difficult. The best course of action for them might be to not overthink things and to pick whoever fits best for them, all while filling in the gaps in their roster that need to be filled.
The core of Curry, Thompson, and Green, supplemented by Wiseman and a motivated Andrew Wiggins, could very well sneak up on everyone in the league and pull off a feat that could prove reports of the Golden State Warriors' demise were greatly exaggerated. – Rappler.com