LG confirms the arrival of the G2 Pro, successor to its 5.5-inch Optimus G Pro phablet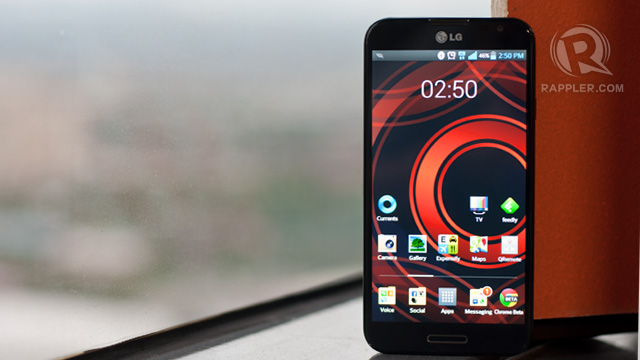 MANILA, Philippines – LG has officially teased the arrival of a new smartphone: the LG G2 Pro.
The new smartphone, a successor to the 5.5-inch phablet the Optimus G Pro, is expected to debut at Mobile World Congress in Barcelona, Spain, happening on February 24-27.
In a short blog post in Korean, LG confirmed the upcoming smartphone, its name, and indicated that it would be released in February. It was however mum on specs. 
LG has since dropped the Optimus branding from its line of smartphones. LG's current flagship the G2 was one of TechRap's Best All Around Smartphones of 2013. 
The G2's successor the G3 is also in the works, but is not expect until the second half of 2014. 
Expected to go head-to-head with Samsung's Galaxy Note 3 phablet, the G2 Pro will most likely be powered by a Snapdragon 800 processor and 3GB of RAM. Some reports indicate that the new phone might also come with a fingerprint scanner on its rear. – Rappler.com