This is not to romanticize Noynoy Aquino's death. This is to tell it like it is: we did good once upon a time. And we can – no, we must! – do good again.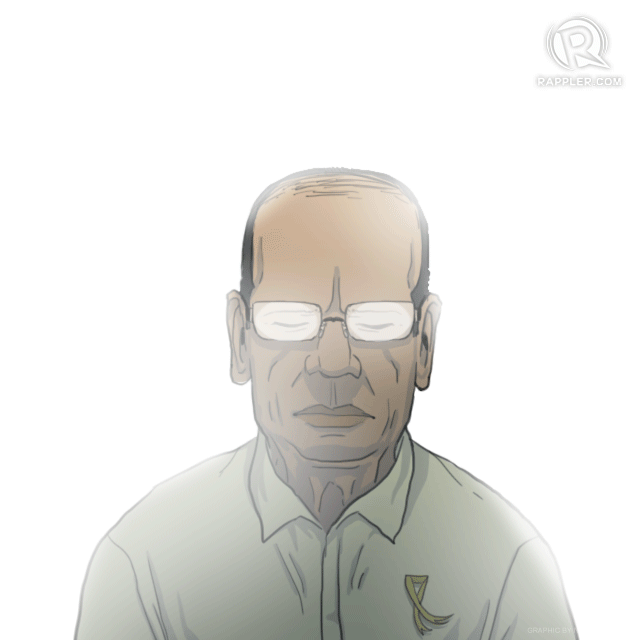 Benigno Simeon "Noynoy" Aquino III died from bad kidneys and a sweet tooth, and from heartbreak – the kind that fractured his soul each morning he woke up to a nation that was soaked in blood, choked with anger, paralyzed by fear. And one that barely remembered him.
This is not to romanticize Aquino's presidency or his death. This is to tell it like it is: in the five years since he left office, Noynoy Aquino suffered what would be worse than a house arrest (like what his two predecessors had gone through). The Aquinos' democratic legacy was sullied by the efficient Duterte-Marcos revisionist machine. His political party was blown to smithereens, further deepening the divide between party moralists and deal-makers. His administration's ambitious transparency-and-accountability project was buried deep by hungry fiefdoms from the South. And the West Philippine Sea – for which he brought China to court – was left to be swarmed by a fleet of invaders.
We should leave the country better than when we found it, was what the late Aquino often told Malacañang staffers who worked for a president who did his own math faster than any of them, and poked into their misplaced footnotes.
Well, this country was in a rut when he died.
How could he have mitigated this? What did he miss? Where did his leadership do wrong? How could Daang Matuwid be so broken as to be rejected – not once, but twice – by millions of Filipino voters who, tired and weary, embraced the quick fixer, the profane, the killer?
Surely these thoughts must have kept him restless since 2016 – much more than the pain that gnawed at his stomach? Perhaps these gave him little hope and made him wish – despite the will to fight to the end – to not live long enough to see the day when we would lose it all?
This is not to romanticize him or his death. This is to tell it like it is: Every leader is burdened with a massive baggage of "what ifs" after they leave office. Yet, Noynoy Aquino would not even be allowed to weigh his own baggage.
For in an instant and with bullseye precision, his successor wiped out the institutions he sought to strengthen and the processes that his team tried to fix; imprisoned his fiercest alter ego and mocked his generation's – and his family's – sacrifices for this country's freedom; flooded the bureaucracy with the sloppy and the mediocre; promoted propaganda and dishonored facts; and unleashed the resources and weapons of the state against his own people. And called him… "gago (idiot)."
To the last person who had worked with him, Aquino was far from being gago, both in the nitty-gritty of governance and the major road ahead. On the big things that mattered, he decided against self-interest – dwarfing the many times he was called to task for protecting his bumbling friends.
A true-blue Catholic who grew up in a Catholic home and was educated in a Catholic school, he battled his own Church as he steered the passing of the Reproductive Health Law that upset the backbone of the Aquino family: the Catholic bishops. In moments of reflection that visit only those who truly lead, he questioned his faith, questioned his God, and wrestled with his "problems with the Church," as recalled by Father Albert Alejo in his eulogy. In another instance, when Aquino was finally convinced that taxing cigarettes and alcohol would benefit the public, he used all his powers to overcome a fierce industry lobby and whip the bastions of vested interest, the House and the Senate, to pass the sin tax law.
These landmark moves, among others, "ay hindi kayang isulong ng all-bluster governance," as put aptly by one of his former speechwriters.
This is not to romanticize Aquino's death or obfuscate his weaknesses. This is to tell it like it is: a president's basic job is to serve the public by working the hours and making judgment calls given the facts at hand and the political instincts he has honed. Aquino certainly did make bad calls in the six years he was in Malacañang, but we can be sure he made them after crunching the numbers and weighing the scales, a copy of the Constitution at hand – unlike the bang-bang that we suffer every day now.
After he died on June 24, 2021, could anyone be blamed for asking how any decent predecessor could have survived the last five years, anyway?
"Bumaligtad ang mundo," he told Rappler a year after retiring from Malacañang.
True. We live our own daily nightmare under this incumbent regime. But we reckon the late president's nightmare was worse, because, thinking we had long buried the killing state for good (the kind of state that gunned down his father), what he had focused on was to plug the loopholes that corrupted and slowed down the bureaucracy and the economy, to stand up to our real – not imagined – enemies, and to forge peace with those who valued it.
The prolonged nightmare must have consumed him up to his last hours, when he was found breathless, slumped in his chair, alone, his food – much like what he set out to do as a president – unfinished.
Aquino died a brokenhearted man. In a broken nation. At a broken time.
On June 24, 2021, this nation needed reminding. Of what it used to have and what it has lost big time: decency that emanated from a presidential podium, hard work that flowed from the Pasig River, a world view that attracted the young, and power for the greater good – warts and all.
This is not to romanticize Aquino's death. This is to tell it like it is: we did good once upon a time. And we can – no, we must! – do good again.
From a grateful and proud nation, thank you, Mr. President. – Rappler.com