'Every once in a while, someone comes out and transcends such differences and uncertainties with their decency'
In ancient times, aka the pre-COVID era, I used to go out of the country frequently. My work allowed me to travel every now and then, mostly to the US, where I could mix business with pleasure. Late last year, in autumn, I stayed on the East Coast in Scranton, Pennsylvania – the city where Joe Biden was born. Little did I know that being there would lead me to the experience of a lifetime.
I actually met Joe Biden there during his campaign stop for educators. It was a clear and cold October morning. I was pleasantly surprised by how the event was accessible to everyone, considering that I was just there for a visit. After all, I was just a tourist from Marikina randomly wandering the streets of America. I went in there expecting to take photos of the former US Vice President at the podium, from a distance. Instead, I managed to get a selfie with him.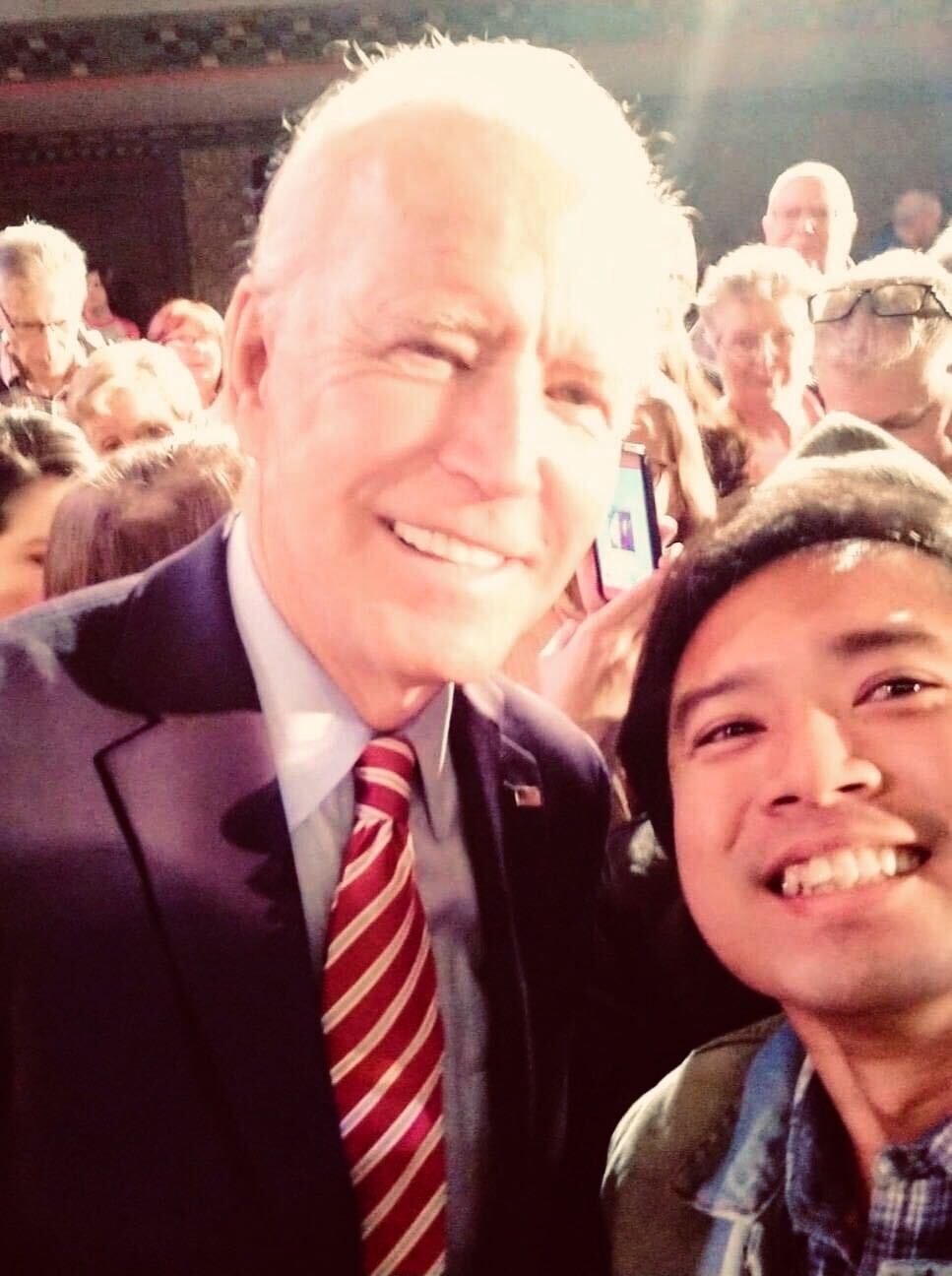 It is human nature to relate to others based on our ideals and beliefs. This is why some people prefer Republicans over Democrats, conservatism over liberalism, and Champs over Big Macs. We are driven to see how credible someone is based on what we think is right. My opinion counts, but not yours. I am right, and you are wrong. And engaging in such conflict has never been easier, thanks to today's social media culture and the individualism that comes with it.  
I myself have been guilty of this. It really seems that our darker impulses reign over our lives, making sure that there are more disagreements than common ground, that doubt is more prevalent than faith, and that despair is the default – not hope.  
Then, every once in a while, someone comes out and transcends such differences and uncertainties with their decency. It just took a simple "How are you doing?" and a look in the eye to realize how decent of a man Biden was.
It's understandable for people who don't really know him to just dismiss him as a politician. He has, after all, been in the political scene for 4 decades and counting. Nevertheless, now that he is the soon-to-be-leader of the free world, he will face enough situations and opportunities that will reveal his character.
In his victory speech, Biden mentioned how he wants the people to "spread the faith" rather than just keep it. We can only imagine the ripple effect of that much-needed reminder not just on Americans, but on the rest of the world as well. I had become more hostile these past few years to those who've disagreed with me, but now I seem to be more open again to having  productive discourse instead of useless debates. 
When Biden is sworn in this January, he will be the oldest person to lead the free world, at the age of 78, and the second-ever Catholic president after JFK almost half a century ago. We don't know what lies ahead in the next weeks, months, or even years with him at the helm. But one thing is certain: that one of the world's most powerful leaders will be guided by his experience and his faith. – Rappler.com
Mark Orga is a part-time business development executive for an HR solutions tech firm. He is a socio-political junkie, often glued to MSNBC and Politico for the latest updates.