This is AI generated summarization, which may have errors. For context, always refer to the full article.
When we are asked to imagine a transwoman or a lesbian, we tend to think of a college student or office peers. We rarely picture a gay or trans farmer, or a lesbian indigenous person.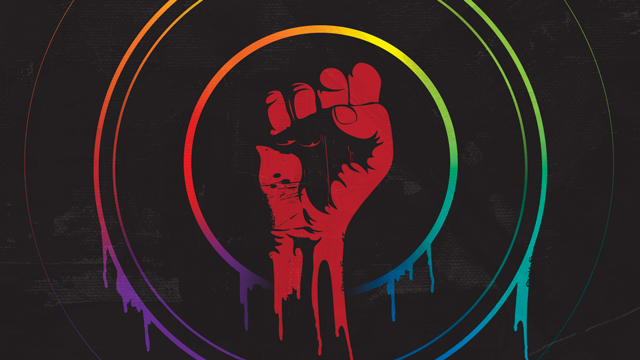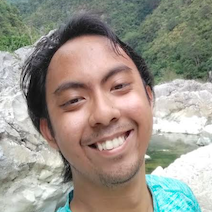 I remember going to this year's Metro Manila Pride with an almost naïve sense of optimism. This year's theme was "Resist Together," with an emphasis on Pride being a protest, so the tibak (activist) in me couldn't wait to wield the placard I made and see my activist peers. 
Turnout was good; the number of people doubled from last year, and I saw people calling for the end of endo (end of contract) and other social issues intersectional with LGBTQ+ rights. 
But I was yet again disappointed. These people were ignored by the other thousands that attended. Some even went so low as to criticize them on social media, saying their calls were inappropriate and required a venue separate from Pride. 
And that was when it hit me again why the queer rights movement here in the Philippines has remained stagnant (as exhibited by the slow progress of the bill supporting Sexual Orientation, Gender Identity, and Gender Expression or SOGIE): because people do not understand intersectionality. (READ: EXPLAINER: What you need to know about SOGIE)
Intersectionality as a concept dictates the many layers of oppression a person may experience, depending on their membership to a minority. For example, a queer Muslim woman may be oppressed because of her womanhood, her SOGIE, and her religion. 
In the Philippines, mainstream queer activism remains focused on the middle-class living in urban areas, neglecting those in rural areas and/or those who live in poverty. As activists, we tend to talk about SOGIE concepts only within our circles, inside the academe, using language and methodologies only educated people may understand. Thus, this neglects those in rural areas and urban poor areas, where most people have not had access to higher education. (READ: Life without bullies? Why Senate must support anti-discrimination bill) 
When we are asked to imagine a transwoman or a lesbian, we tend to think of a college student, or office peers, or someone we see on the streets of BGC or Cubao. We rarely picture a gay or trans farmer, or a lesbian indigenous person. We forget and sometimes ignore the fact that queer struggle is also a topic of class struggle, and that queer liberation cannot be fully fulfilled without an analysis of class struggle. (READ: [OPINION] It's not a cockfight between farmers and queers)
Perhaps the reason why we fail as queer activists is because most of us haven't had the opportunity to know what it's like to be a landless farmer, or a fisherman living in poverty, or a worker not receiving fair wages and working conditions, or an indigenous person driven away from their ancestral land, and so on. We are so focused on our own experiences as queer people that we forget those extra vicious layers of oppression our other queer siblings experience. We fail to understand that discrimination for us means something else for another. (READ: Growing up Tboli and gay) 
Pride shouldn't be reduced to a mere Instagram event, social gathering, or opportunity to find your next partner. It shouldn't just be for us living in urban areas, who have the privilege of proper information access and support. Pride should be for those who cannot attend it. 
I pray every year that all attendees of Metro Manila Pride see the true essence of Pride amid all of the extravagance and bright colors – that while we enjoy the festivities, other queer Filipinxs are abused, bullied, and killed because we fail to recognize them and invite them to our group. 
I hope that we can, as advocates, finally understand intersectionality and bring the conversation and the advocacy closer to people, so that it may no longer be self-serving, but rather serve its purpose of making the country a better place for all queer Filipinxs. – Rappler.com
Lean Miguel Novero, 21, is a queer activist and feminist from Bulacan. He works closely with farmers and indigenous peoples as a development worker and volunteer for PUP Kasarianlan, a LGBTQ+ student organization in his alma mater the Polytechnic University of the Philippines.