Fighting and walkouts on day one of the new legislature, easy Japan tourist visa procedures, KPK's new antigraft smartphone app, and more
JAKARTA, Indonesia – The drama that greeted the first day of Indonesia's newly inaugurated House of Representatives and good news for those wanting to travel to Japan top our stories from Indonesia the past day. 
1. Prabowo's coalition swiftly takes control of new legislature 
Indonesia's House of Representatives had a new batch of players inaugurated Wednesday, October 1, but the game remained the same. Prabowo Subianto's Red and White Coalition lost no time in pushing for House leaders to be elected in line with the controversial but valid law upheld by the Constitutional Court two days ago. And because they control the majority – 353 of 560 seats with the fickle Democratic Party included – they easily divided the top posts among themselves: House Speaker Setya Novanto from Golkar and deputy speakers Fadli Zon (Gerindra), Fahri Hamzah (PKS), Agus Hermanto (Democratic Party) dan Taufik Kurniawan (PAN). In response, the minority coalition supporting President-elect Joko "Jokowi" Widodo staged their own dramatic but futile walkout.  
2. Lawmaker recovers from sex tape allegations to become top voted House member  
Two years ago, Indonesian Democratic Party of Struggle (PDI-P) lawmaker Karolin Margret Natasha was fighting nasty but widely reported allegations that she appeared in a sex tape with fellow lawmaker Aria Bima. On Wednesday, she was inaugurated not just as one of Indonesia's 555 new House members (5 were barred due to corruption cases), but as the lawmaker who received the most number of votes. The 32-year-old lawmaker from West Kalimantan received 397,481 votes, ahead of former President Megawati Sukarnoputri's daughter Puan Maharani, who got 369,927 votes. Read the reports on Tempo.co and Kompas.com. 
3. Time to plan: Easy visa to Japan starts now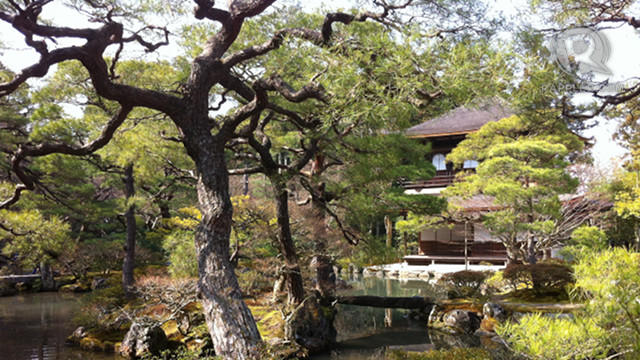 The much-awaited easing of Japan's tourist visa application process for citizens of Indonesia, the Philippines and Vietnam began on Tuesday, September 30. Participants of package tours that are handled by registered travel agencies should have no trouble getting single-entry visas. Applicants can now also be issued multiple-entry visas valid for "up to 5 years", up from 3 previously. 
4. KPK takes the antigraft fight to smartphones
If you're unsure about what's an appropriate gift for a public official in Indonesia, check out the Corruption Eradication Commission's (KPK) new smartphone app first. Called GRATis – which means free in Bahasa Indonesia but also stands for Gratifikasi: Informasi dan Sosialisasi (Gratuities: Information and Socialization) – takes users into a theme park where details of favors and "thank you" gifts that are proscribed for government officials are provided, the Jakarta Globe reported.
5. Unexpected trade deficit reported, but it's not all bad 
Indonesia's trade balance unexpectedly swung back to a deficit in August, a setback for Southeast Asia's top economy as it struggles to recover after a turbulent period. But the statistics agency says the $318.1 million deficit was mostly due to a surge in imports of capital goods – like machinery for manufacturing – as opposed to consumer goods. Analysts say this means businesses are confident. Read the full story on Rappler.