WHAT YOU NEED TO KNOW
King Charles III will be crowned as king of the United Kingdom on Saturday, May 6 – UK's first coronation ceremony since 1953. The ceremony will start at 11 am (6 pm Manila time) and will be held at the Westminster Abbey, after the king's procession.
While Charles automatically became king after the death of his mother, Queen Elizabeth II, in September 2022, the coronation on May 6 formalizes the monarch's reign and the transfer of titles and powers.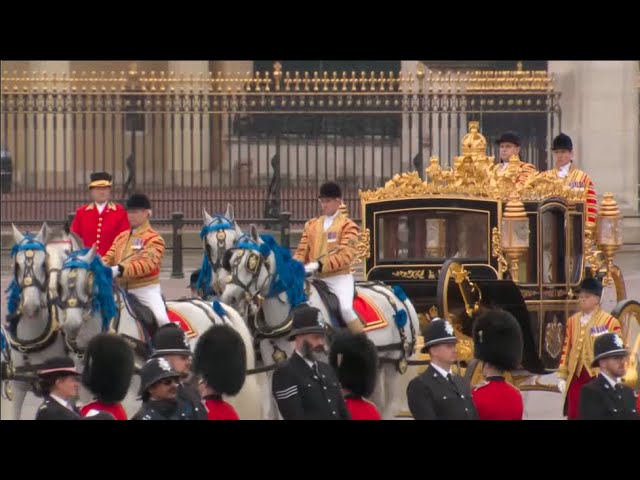 Bookmark this page for live updates on the coronation and the days leading up to the historic ceremony.
LATEST UPDATES
Prince Harry takes a seat at King Charles' coronation, but no balcony appearance
Prince Harry, the younger son of King Charles III, attended his father's coronation in Westminster Abbey on Saturday, May 6, although he sat in the third row and did not appear on the Buckingham Palace balcony at the pinnacle of the celebration.
It had been unclear until early April whether Harry, who now lives in California, would attend the historic occasion following a falling out with his family.
Read more here.