This is AI generated summarization, which may have errors. For context, always refer to the full article.
Jazz Goes to Campus ke-38 akan dimeriahkan oleh artis asal Australia, Lenka.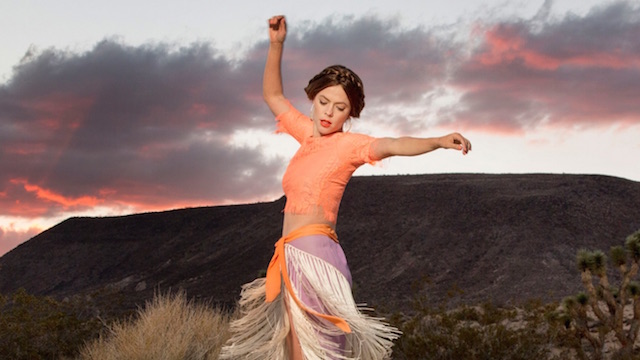 JAKARTA, Indonesia—Salah satu festival musik yang ditunggu-tunggu kembali hadir. Melalui akun Twitter dan Instagramnya, penyelenggara Jazz Goes to Campus (JGTC) Festival ke-38 menyatakan ini akan diadakan pada 29 November 2015 mendatang.
scrolling="no">
Seperti biasa, JGTC Festival akan diadakan di Kampus Fakultas Ekonomi Universitas Indonesia (FE UI) di Depok.
Acara ini akan dimeriahkan oleh artis-artis papan atas Indonesia, seperti Indra Lesmana, Raisa Andriana, Isyana Sarasvati, Gugun Blues Shelter, Maliq & d' Essentials, dan masih banyak lagi.
Selain artis dalam negeri, JGTC kali ini juga akan menampilkan pertunjukan eksklusif dari penyanyi asal Australia yang terkenal dengan lagunya Trouble is a Friend, Lenka.
Hey Indonesia!! I'll be performing at Jazz Goes To Campus on November 29th!! Info: @JGTCfestival #JGTC38 C U there! pic.twitter.com/FkwwVri791

— Lenka Kripac (@LenkaMusic) October 7, 2015
JGTC pertama kali diadakan pada 1978. Masih sebagai bagian dari Pesta Seni yang diadakan oleh Badan Eksekutif Mahasiswa (BEM) FE UI. 
Saat ini JGTC Festival belum mengeluarkan jadwal lengkapnya. Namun sejak 31 Agustus yang lalu pre-sale tiket JGTC Festival ke-38 ini telah dibuka. Buat kamu yang tidak ingin kehabisan, bisa langsung kunjungi situs jgtc-festival.com. —Rappler.com
BACA JUGA: