This is AI generated summarization, which may have errors. For context, always refer to the full article.
Kata Majalah ISIS yang tewas adalah warga dari negara yang bekerjasama dengan pasukan salib memerangi ISIS.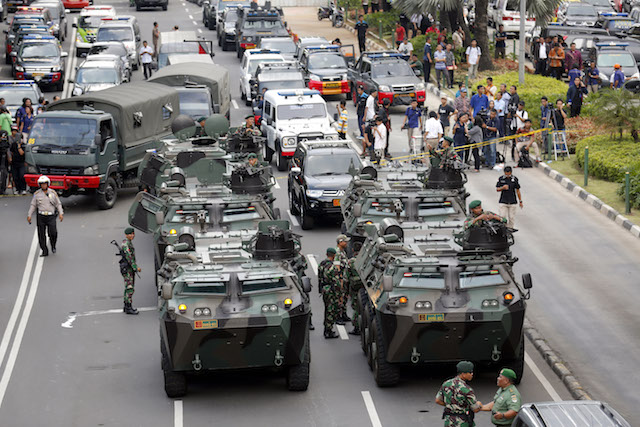 JAKARTA, Indonesia—Dabiq, majalah terbitan Negara Islam Irak dan Suriah menyebut serangan di Jakarta pada 14 Januari kemarin menewaskan 15 orang. Padahal jumlah korban yang tercatat meninggal adalah 8 orang. 
"Pasukan ISIS di Indonesia menargetkan kelompok kafir di Kota Jakarta, yakni warga dari negara yang berkoalisi dengan tentara salib melawan ISIS," bunyi pernyataan ISIS di halaman 19 di majalah itu. 
ISIS selanjutnya menjelaskan bahwa pasukan Pasukan ISIS di Indonesia melumpuhkan Jakarta dengan menempatkan beberapa bahan peledak, dan diikuti dengan serangan dari empat tentara Khilafah yang membopong senjata ringan dan sabuk peledak. 
Bahan peledak yang dimaksud adalah di bawah ini: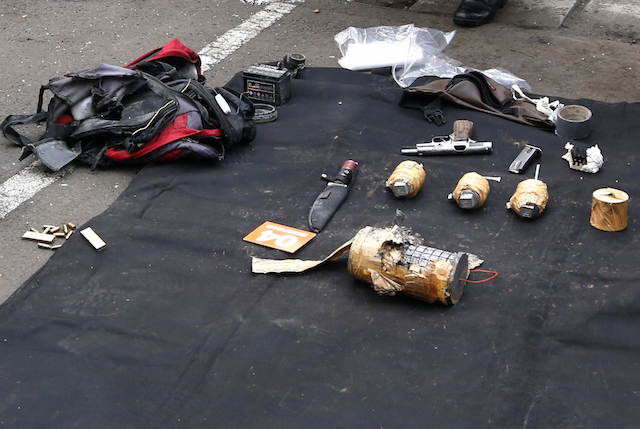 Empat pasukan ISIS yang dimaksud adalah Muhammad Ali, Afif alias Sunakin, Dian Juni Kurniadi, dan Ahmad Muhazan. 
ISIS melanjutkan bahwa operasi di Sarinah telah memakan 15 korban. Korban, menurut ISIS, adalah kaum murtad dan kaum nasrani. 
Namun, jumlah korban yang disebut ISIS ini berbeda dengan total korban tewas yang diumumkan oleh polisi. Total korban menurut polisi adalah 34 orang, termasuk 8 orang meninggal dunia. Dari 8 orang tewas tersebut, empat di antaranya merupakan terduga pelaku.

—Rappler.com
BACA JUGA