This is AI generated summarization, which may have errors. For context, always refer to the full article.
Penelitian Kinsey pada 1948 menyimpulkan, 10 persen penduduk dunia adalah LGBT, atau setara 250 juta jiwa.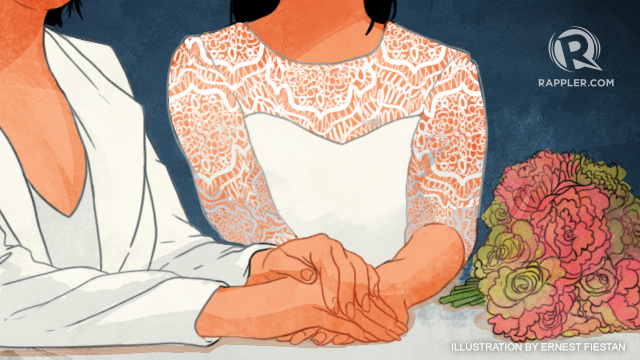 JAKARTA, Indonesia—Setelah Asosiasi Psikiatri Amerika dan Inggris, kini Asosiasi Psikiatri Dunia (WPA) juga menanggapi polemik terkait lesbian, gay, biseksual (LGB) di Indonesia. 
WPA menganggap perlu dan penting mengklarifikasi sejumlah pendapat tentang orientasi seksual sesama jenis, ketertarikan, dan perilaku. 
"Sejalan dengan organisasi Internasional lainnya, WPA berpendapat bahwa orientasi seksual adalah bawaan, dan ditentukan oleh faktor biologi, psikologi, perkembangan, dan sosial," kata surat WPA kepada sejumlah organisasi di Indonesia.  
Mengutip penelitian Kinsey, 10 persen penduduk dunia adalah LGB. Kinsey adalah orang pertama melakukan penelitian terhadap fenomena LGB pada 1948. 
Penelitian Kinsey juga menyebut penduduk dunia yang LGB sekitar 4 persen dan  5 persen transgender. Jadi kalau dikalikan di seluruh dunia ini diperkirakan ada 250 juta orang yang merupakan kaum LGBT.  
Karena itu, kata WPA, seorang psikiatri mempunyai tanggung jawab sosial untuk mengadvokasi isu terkait wacana kesetaraan gender dan orientasi seksual. 
WPA menegaskan, organisasi ini bersama Organisasi Kesehatan Dunia (WHO) juga memasukkan LGBT sebagai variasi yang normal dari seksualitas setelah sejarah kelam yang buruk, stigma, diskriminasi pada kaum tersebut. Dan setelah dunia kedokteran juga menanggapkan predikat penyakit pada mereka yang memiliki orientasi pada sesama jenis. 
Dewan Hak Asasi Manusia Persatuan Bangsa-Bangsa sudah menjamin hak-hak kaum LGBT sejak 2012 silam. 
Dalam buku International Classification of Diseases (ICD-10 dan DSM-5) juga disebutkan bahwa orientasi seksual, ketertarikan, dan perilaku, serta identitas gender bukan penyakit. 
WPA melanjutkan, orang dengan orientasi seksual yang beragam dan identitas jender punya banyak pilihan untuk menjalani terapi, seperti mengurangi stress, sama dengan mereka yang heteroseksual. 
WPA menutup suratnya dengan penegasan bahwa lembaga tersebut meyakini tidak ada bukti ilmiah hingga hari ini terkait pendapat orientasi seksual bawaan dapat dibuah.
 WPA juga menyebut  sejumlah terapi untuk homseksoal justru akan menciptakan stigma dan diskriminasi, serta berbahaya. 
"Segala sesuatu yang menyebut tentang pengobatan atau lainnya  adalah sepenuhnya tidak etis," ujarnya. 
Berikut surat lengkapnya:
Sebelumnya, Fidiansyah, yang merupakan psikiater sekaligus Direktur Pencegahan dan Pengendalian Masalah Kesehatan Jiwa dan Napza di Kementerian Kesehatan di acara Indonesia Lawyers Club yang diadakan TV One pada Selasa, 16 Februari 2016 lalu, menyatakan LGBT adalah gangguan jiwa.
Fidiansyah mengatakan pernyataannya didasarkan pada buku teks tebal yang memuat panduan tentang diagnosis psikologi dan gangguan kejiwaan.
Dia mengatakan bahwa buku yang selama ini digunakan kalangan LGBT dan pendukungnya adalah buku saku yang tidak menjelaskan secara lengkap tentang doagnosis mengenai LGBT.
Pernyataan Fidiansyah ini direspons oleh Asosiasi Psikiater Amerika. Mereka meminta organisasi psikiater Indonesia untuk mempertimbangkan pernyataan individual dari anggotanya tersebut. 
"Tanpa mengurangi rasa hormat, kami meminta anda untuk mempertimbangkan kembali posisi anda karena penelitian terakhir menunjukkan adanya perbedaan antara orientasi seksual dan ekspresi jender yang alami dan tidak pernah terbukti membahayakan kehidupan bermasyarakat. Dengan kata lain mereka harus diterima seperti orang normal, sebagai bagian dari variasi seksualitas manusia." —Rappler.com
BACA JUGA