WHAT YOU NEED TO KNOW
Thailand announced this week it would start its coronavirus inoculation program in February. This comes amid criticism that the government has lacked transparency and been too slow to secure vaccines.
Thailand's vaccination program will prioritize health workers in Samut Sakhon province, the epicenter of the latest outbreak in the country.
Meanwhile, Malaysia has secured deals with two domestic companies to purchase 18.4 million doses of COVID-19 vaccines produced by Russia's Gamaleya Research Institute and China's Sinovac – enough to cover 9.2 million people or 28.75% of the population.
Bookmark and refresh this page for updates and analyses of the latest news in Brunei, Cambodia, Indonesia, Laos, Malaysia, Myanmar, the Philippines, Singapore, Thailand, and Vietnam.
LATEST UPDATES
VIETNAM: Ruling Communist Party chief Trong reelected for 3rd term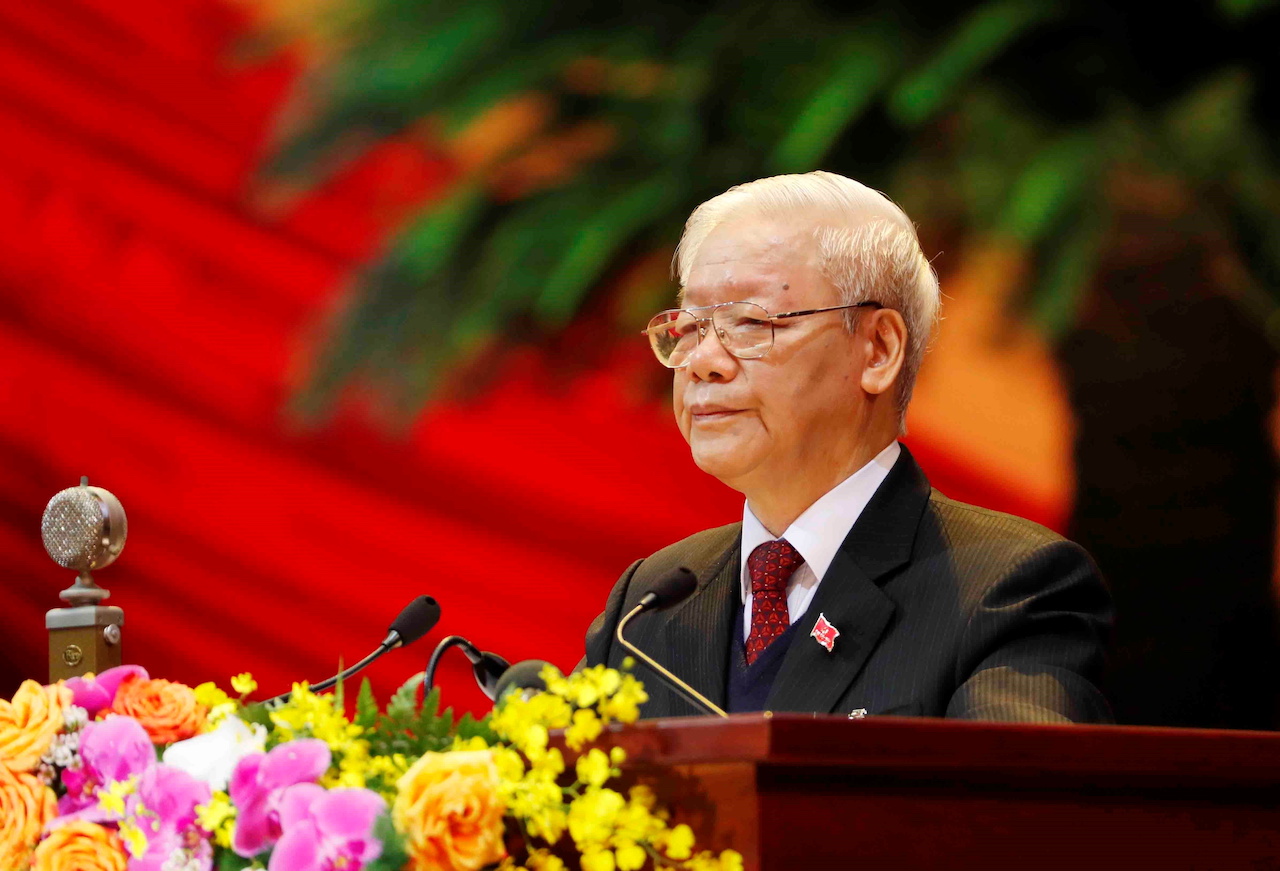 Vietnam's General Secretary of the Communist Party Nguyen Phu Trong speaks at the opening ceremony of the 13th national congress of the ruling communist party of Vietnam on January 26, 2021. VNA/Handout via Reuters
Vietnam's ruling Communist Party chief Nguyen Phu Trong, 76, has been re-elected for a rare third 5-year term, state media said on Sunday, January 31, cementing his position as the country's most powerful political leader for decades.
Trong, who emerged on top in a power struggle at the last congress in 2016 and has spearheaded a "blazing furnace" crackdown on corruption in the last 5 years, was granted an exception to party rules which say people over the age of 65 should retire. Read the full story here.
MALAYSIA: Government reports record daily rise of 5,728 coronavirus cases
Malaysia reported its biggest daily rise in coronavirus cases for the second straight day, with 5,728 new infections recorded on Saturday, January 30.
The new cases took the cumulative total of infections to 209,661. The health ministry also reported 13 new deaths, raising total fatalities from the pandemic to 746.
VIETNAM: Government OKs AstraZeneca vaccine, cuts short Communist Party congress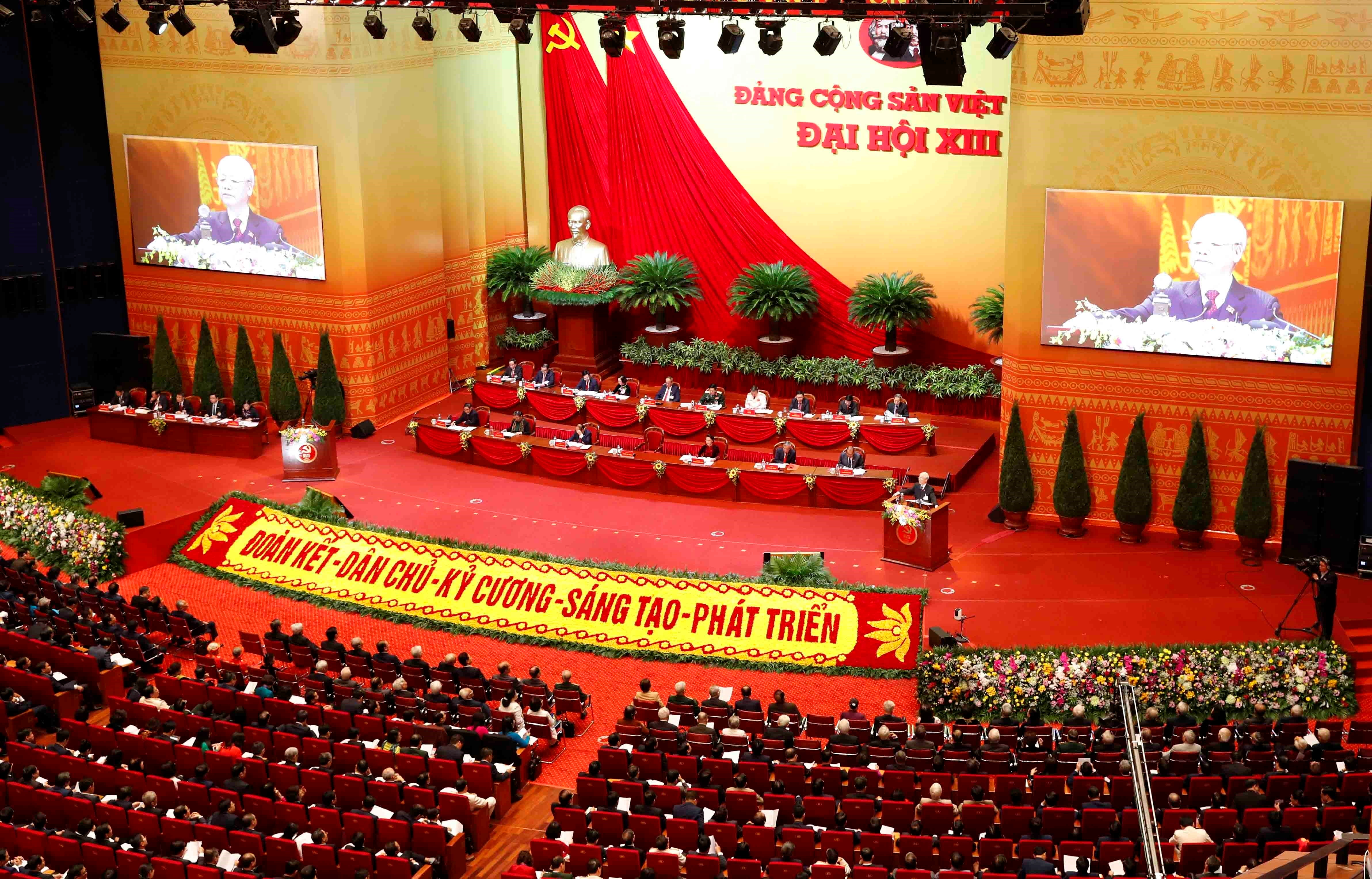 General view of the opening ceremony of the 13th national congress of the ruling communist party of Vietnam is seen at the National Convention Center in Hanoi, Vietnam January 26, 2021. VNA/Handout via REUTERS.
Vietnam approved its first vaccine for the new coronavirus and cut short a key ruling Communist Party meeting on Saturday, January 30, as it battled its biggest flare-up yet of COVID-19, state media reported.
The new outbreak, in a country of some 98 million people that has been highly successful in curbing the spread of the pandemic, began on Thursday and has spread to Hanoi, where the ruling party is holding its five-yearly congress to pick a new leadership.
Thanks to targeted mass testing and a centralized quarantine program, Vietnam has recorded just 1,739 cases since the disease was detected a year ago, including 873 locally transmitted infections, according to official data. Read the full story here.
INDONESIA: Gay couple publicly caned, says Human Rights Watch report
A report by the Human Rights Watch said authorities in Indonesia's Aceh province publicly flogged two gay men 77 times each on Thursday, January 28, after a vigilante mob raided their apartment in November, allegedly caught them having sex, and handed them over to the police.
The whipping—recognized as torture under international law—was punishment under the province's Sharia (Islamic law) regulations, which forbid same-sex conduct.
The floggings are part of a longstanding pattern of targeted abuse by Acehnese authorities against lesbian, gay, bisexual, and transgender (LGBT) people.
The Indonesian government has made commitments in principle to protect LGBT people. But it seems President Joko "Jokowi" Widodo's slogan of "unity in diversity" does not genuinely extend to protecting everyone – including the two men mercilessly flogged today.
MYANMAR: UN voices alarm after military threats, coup fears
The United Nations and Western governments voiced alarm on Friday, January 29, over threats by Myanmar's military that have stirred fears of a coup in the aftermath of an election the army says was fraudulent.
United Nations Secretary-General Antonio Guterres said he was following with "great concern" developments in Myanmar, where the army has said it would take action if complaints about the election are not addressed. An army spokesman on Tuesday, January 26, declined to rule out the possibility of seizing power.
Australia, Britain, Canada, the European Union and United States, and 12 other nations, in a separate statement urged the military to "adhere to democratic norms."
Read more here.
VIETNAM: Country logs 53 more COVID-19 infections in latest outbreak
Vietnam reported 53 more COVID-19 infections on Friday, January 29, as a new outbreak spreads to the capital Hanoi, where the ruling Communist party is holding its key five-yearly congress.
Of the new cases, 47 were detected in Hai Duong province, the epicenter of the outbreak, the government said in a statement on its website.
The remaining were found in nearby Quang Ninh, Hanoi and Bac Ninh provinces, it said, adding that 149 people have tested positive to the virus in the outbreak that began on Thursday, January 28.
THAILAND: Country on track to distribute locally made COVID-19 vaccines in June
Thailand's plan to produce the AstraZeneca coronavirus vaccine locally is on track to be ready to begin mass inoculations in June, with a capacity to make up to 18 million doses per month, a senior official said on Friday, January 29.
It was still unclear how many would go to Thai citizens and how many would be exported to other Southeast Asian countries under a deal with AstraZeneca that has come under fire from opposition critics for being too slow and lacking transparency.
Thailand's vaccine strategy revolves around production of AstraZeneca shots by local firm Siam Bioscience, owned by the Thai king's vast business holdings.
Tests of the first batches are due to be completed by the end of May, the head of the National Vaccine Institute, Nakorn Premsri, told Reuters in an interview.
"The industrial batch will come out by June," Nakorn said.
Siam Bioscience underwent a five-day virtual audit in December and all the batches it produces will also undergo quality testing, AstraZeneca said in a statement.
Nakorn said Thailand chose to produce locally because it wanted to safeguard its own vaccine supply amid the global rush to protect against a virus that has killed more than two million people worldwide.
Thailand signed the AstraZeneca deal in October, putting it months behind nations such as the United Kingdom, the United States and India.
Thailand has ordered 61 million locally made doses from AstraZeneca – enough for 30.5 million people, or just over half the adult population, excluding people under 18 and pregnant women.
Until June, Thailand will rely on imported vaccines.
The first 50,000 imported doses from AstraZeneca are expected in February with 100,000 more due in the next few months, but on Friday Health Minister Anutin Charnvirakul warned that supply issues in Europe might cause delays.
Thailand has also ordered two million doses of China's Sinovac Biotech Ltd vaccines with 200,000 doses due in February, though it has yet to be approved by the regulator.
For most of last year Thailand was able to keep infections low, but a second wave broke out in December, bringing total cases to 17,023 and 76 deaths.
VIETNAM: Health minister says COVID-19 outbreak 'basically under control' in exposed areas
Vietnam's health minister said on Friday, January 29, a new COVID-19 outbreak was "basically under control" in the most exposed areas affected by the latest infections.
Vietnam has reported 93 locally transmitted infections since the outbreak emerged on Thursday, January 28, most linked to an electronics factory in Hai Duong province, the epicenter.
Minister Nguyen Thanh Long told reporters on the sideline of a party congress in Hanoi that the country has conducted 3,674 tests since the outbreak, adding that its testing capacity was 50,000 a day.
MALAYSIA: Country reports record daily increase of 5,725 coronavirus cases
Malaysia on Friday, January 29, reported 5,725 new coronavirus cases, the highest daily increase since the start of the pandemic a year ago.
The new cases took the cumulative total of infections past the 200,000 mark. Health authorities also reported 16 deaths, raising total fatalities to 733.