Let's use social media #4TheFuture
Growing up, we were all told that youth is the hope of the future. It might have seemed trite when we were just schoolchildren, but with everything we have experienced over the past couple of years, this has never been more real as it is today.
I have seen how Gen Zs are capable of initiating positive change by launching and sustaining movements on social media. Remember the early days of the lockdown? Many of us used our social media accounts to share calls for donation and crowdsource information. This has become the blueprint for pandemic relief: we now turn to our followers for help.

Gen Zs also played a huge role in turning social media into commerce hubs. We shared new food finds and delivery faves through well-taken pictures on our Instagram accounts. On TikTok, we created videos of our breakfast, coffee, or dinner routines. After the rise of these food videos, many brands now invest in advertisements on the platform.
It's not an exaggeration to say that we now control the Filipino future. Because we know how to use social media, it only takes a couple of clicks for our behaviors and the platforms we use to become part of the mainstream.
But with this power comes the responsibility of making sure that the future we create is as bright as it can be. Here's how we can do this:
You can Do The Lifebuoy #4TheFuture
As COVID-19 cases dip, more establishments open, and the months-long Metro Manila curfew is lifted, Gen Zs and the youth are slowly able to take back control of the future.
In line with this, Lifebuoy launches its Do The Lifebuoy #4TheFuture campaign to help remind Gen Zs and Filipinos of the key practices we need to follow as we ease into these new arrangements. Take note of Lifebuoy's four-point hygiene agenda:
WEAR A MASK. Make sure that your mask is properly fitted to your face and covers your mouth and nose. You should also avoid touching the mask while using it.
OBSERVE SOCIAL DISTANCING. Be aware of the distance between you and other people. Keep in mind: the recommended distance is 2 meters.
GET VACCINATED. If you're able to, sign-up within your local government units to get free COVID-19 vaccines.
WASH HANDS REGULARLY. You should also wash your hands with soap and water for at least 20 seconds. This simple habit is a game-changer as it can protect you from easily getting the virus.
By correctly practicing this four-point agenda and maintaining minimum health protocols, we can do our part in lessening COVID-19 cases in the country. With this, we can pave the way for a better economy and more opportunities for our fellow Gen Zs and more Filipinos to thrive.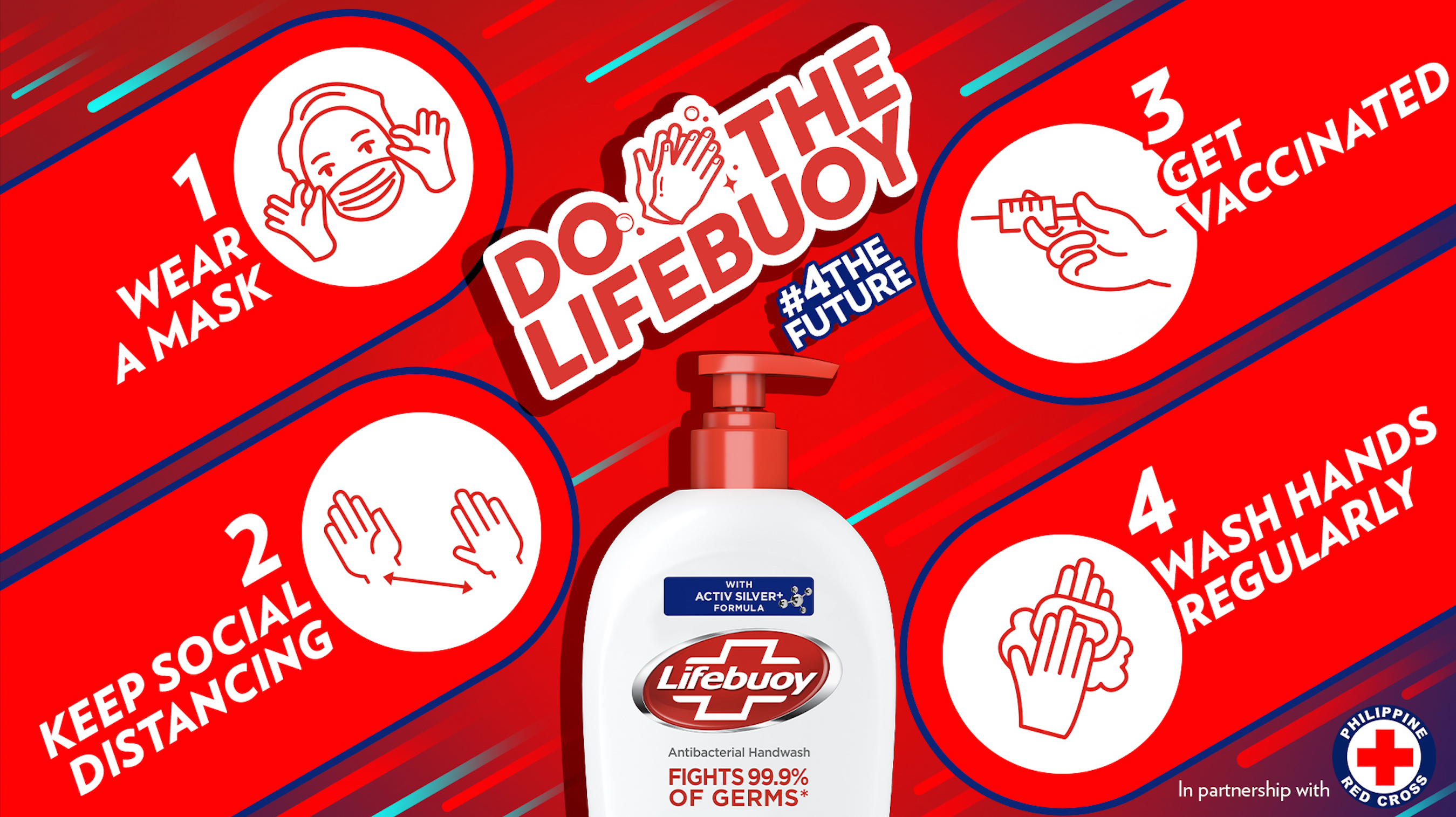 You can be a Lifebuoy #4TheFuture Ambassador
As we have pointed out, the biggest movements of recent times partly rely on social media. Aside from following the four-point hygiene agenda, there's another way for you to participate: you can become a Lifebuoy #4TheFuture Ambassador.
My fellow Gen Z, if you're proficient in using your personal accounts, maintain a good following, and have the time and energy to help more Filipinos learn more about the Do The Lifebuoy #4TheFuture campaign, you might want to consider this. Lifebuoy #4TheFuture Ambassadors will be at the forefront of sharing the four-point agenda through social media posts.

Are you interested in using social media #4TheFuture? You can sign up to be a Lifebuoy #4TheFuture Ambassador here: https://bit.ly/LifebuoyAmbassador.
Whether by properly practicing Lifebuoy's four-point hygiene agenda or sharing these guidelines with your friends and family through your social media, you can help contribute to a brighter and safer future for the Philippines. – Rappler.com