This loan agreement with the Asian Development Bank specifies that the ADB will pay vaccine suppliers directly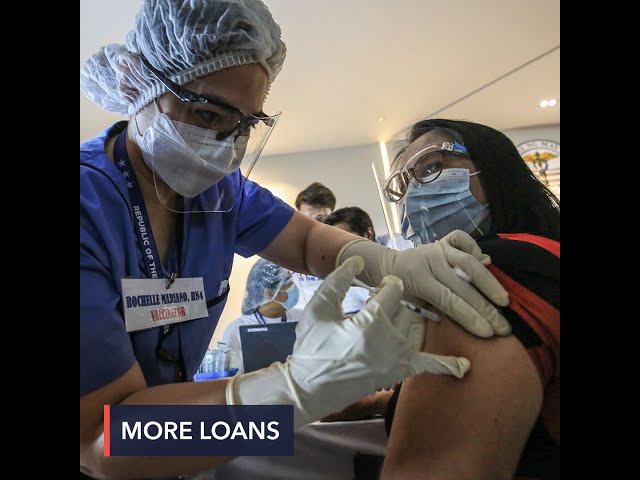 The Asian Development Bank (ADB) on Friday, March 12, approved a $400-million (P19.4-billion) loan for the Philippines to purchase COVID-19 vaccines.
The Philippines is the first recipient of the financing under the ADB's $9-billion Asia Pacific Vaccine Access Facility (APVAX).
Ayako Inagaki, ADB director for human and social development in Southeast Asia, said $400 million is already the maximum the Philippines can get from APVAX.
Under the loan terms, only vaccines that meet at least 1 of the 3 APVAX criteria can be procured:
Selected for procurement through COVAX
Pre-qualified by the World Health Organization
Manufacture is authorized by a stringent regulatory authority in the country of production
Sakiko Tanaka, ADB principal social sector specialist for Southeast Asia, noted the loan agreement specifies that the ADB will pay vaccine suppliers directly. Money will not be coursed through the Philippine government.
The loan is to be paid in 10 years, with a grace period of 3 years.
The latest funding brings the ADB's support for the Philippines' pandemic response to around $3 billion in loans and grants.
The ADB's funding could be supported by another $300 million (P14.5 billion) in co-financing from the Asian Infrastructure Investment Bank (AIIB), which has yet to be approved.
The ADB and AIIB loans would together fund the procurement of up to 110 million doses of COVID-19 vaccines for as many as 50 million Filipinos.
On the same day, the World Bank announced a $500-million (P24.2-billion) loan for COVID-19 vaccines, bringing expected total loans for the Philippines' vaccination program to $1.2 billion (P58.2 billion).
The Philippine government budgeted some P82.5 billion for vaccines, of which most or P80 billion will come from loans and excess revenues.
Vaccines were also procured by the private sector, with half of the purchases set to be donated to the government. – Rappler.com